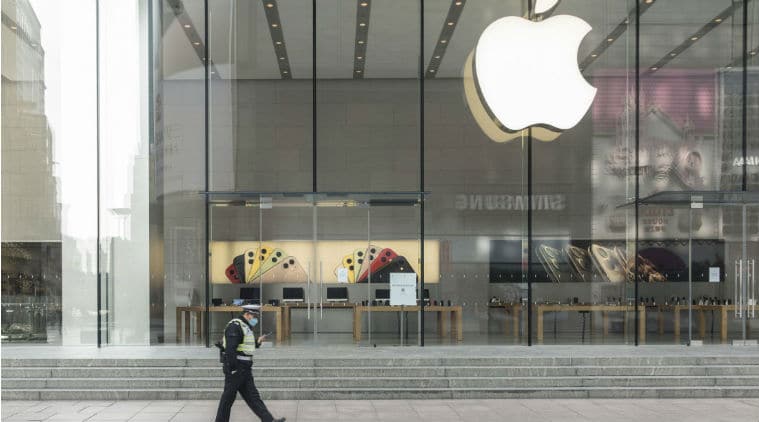 Apple (NASDAQ: AAPL) announced on Monday that it will accelerate its US investments, with plans to make new contributions of more than $430 billion and add 20,000 new jobs across the country over the next five years.

The tech giant said that its US contributions have "significantly" outpaced its original five-year goal of $350 million over the past three years.
The company is now raising its level of commitment by 20% over the next five years, including billions of dollars being invested in next-generation silicon development and 5G innovation across nine US states.
The $430 billion will also include direct spend with American suppliers, data centre investments, capital expenditures in the US, and other domestic spend — including dozens of Apple TV+ productions across 20 states.
An investment of over $1 billion will be made in establishing a new campus and engineering hub in North Carolina.
Apple said it is also on track to meet its 2018 goal of creating 20,000 new jobs in the US by 2023 and will also set a new target of creating an additional 20,000 jobs over the next five years.
"As Apple grows its teams and operations in the US, the company is committed to doing so in an environmentally responsible manner with a focus on renewable energy and green innovation," the company stated.
Apple CEO, Tim Cook, commented: "At this moment of recovery and rebuilding, Apple is doubling down on our commitment to US innovation and manufacturing with a generational investment reaching communities across all 50 states.
"We're creating jobs in cutting-edge fields — from 5G to silicon engineering to artificial intelligence — investing in the next generation of innovative new businesses, and in all our work, building toward a greener and more equitable future."
Premarket Apple's share price is trading at $134.40, almost unmoved from Friday's close.
Should you invest in Apple shares?
Tech stocks offer some of the best growth potential, but time and time again, traders and investors ask us "what are the best tech stocks to buy?" You've probably seen shares of companies such as Amazon and Netflix achieve monumental rises in the past few years, but there are still several tech stocks with room for significant gains. Here is our analysts view on the best tech stocks to buy right now