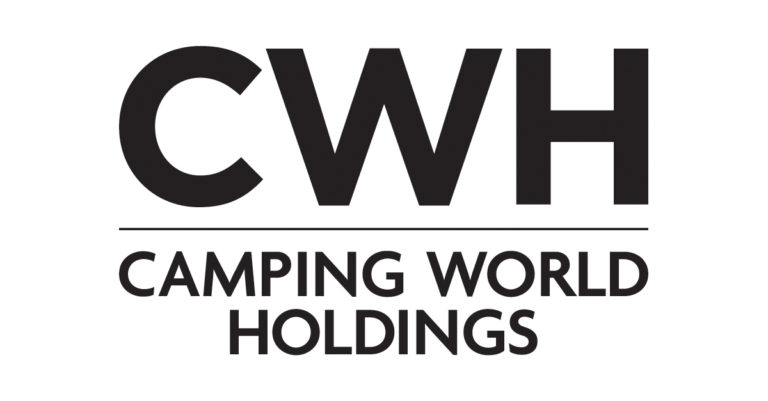 Shares of Camping World Holdings (NYSE: CWH) are trading higher on Monday after the company announced it has partnered with BitPay to accept cryptocurrencies as payment for RV purchases.

Through BitPay, a cryptocurrency payment service provider, Camping World will accept Bitcoin, Ethereum and select other cryptocurrencies through various digital wallets.
Camping World said it will allow them to maximise convenience for the customer and attract new consumers without holding the currency on its balance sheet. The company stated that it was part of their renewed focus on accelerating innovation in the RV market.
The initial launch of the partnership will include the Chicago and Kenosha locations, but Camping World plans to expand to all branches that sell RVs and to its eCommerce platforms this summer.
"As the industry leader, we have a responsibility to adapt to new preferences and elevate the customer experience, whether through the products and services we offer or in the ways we interact and transact with the customer,"
said Marcus Lemonis, CEO and Chairman of Camping World. "Accepting cryptocurrency is simply another part of our vision to make RVing easy in an increasingly digital world."
Elsewhere the firm also announced the acquisition of the campground booking engine, Nomad Reservations.
Nomad Reservations is an online campground reservation and management system marketed as CampgroundBooking.com.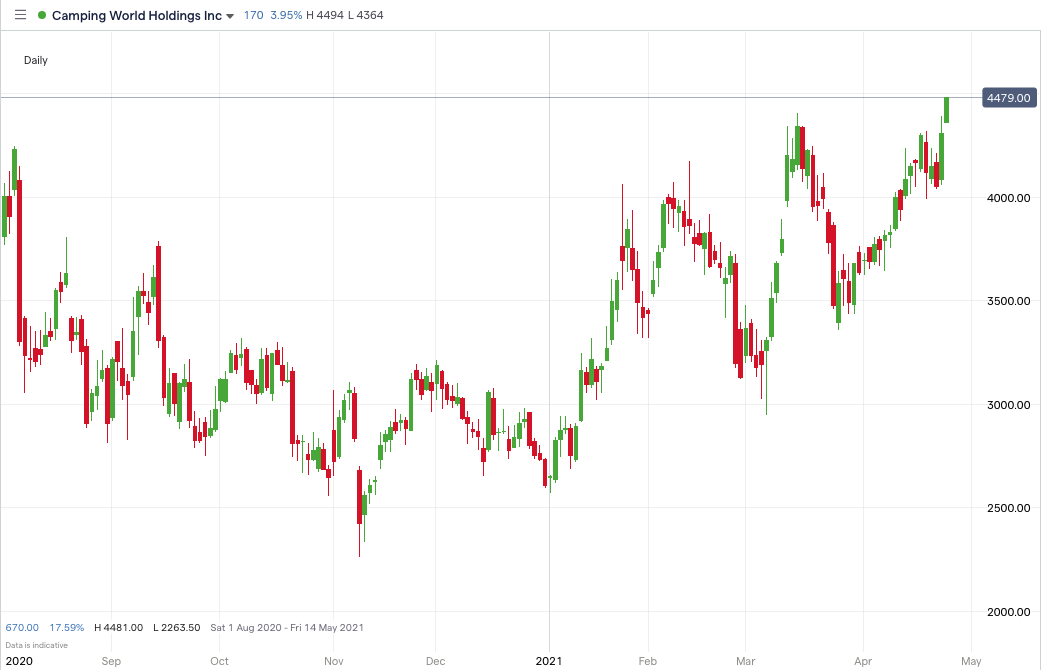 Speaking on the acquisition, Lemonis stated: "This technology acquisition complements other planned product launches such as the Peer-to-Peer RV Rental Platform and represents our goal of improving the RV and outdoor experience for our current and future consumers. These tools provide relevant data for real-time marketing messaging and engagement with our brand."
Shares of Camping World have opened up over 3.95% higher on Monday at $44.79 per share.
Should You Invest in Camping World Shares?
One of the most frequently asked questions we receive is, "what stocks are best to buy right now?" It's a wide-ranging question, but one that we have answered… Our AskTraders stock analysts regularly review the market and compile a list of which companies you should be adding to your portfolio, including short and longer-term positions. Here are the best stocks to buy right now