Key points:
Barratt Developments released a trading update on Wednesday
The company said it is 'less certain' about the outlook for the year
BDEV shares fell 6%
Barratt Developments (LON: BDEV) issued a trading update, which saw a fall in private reservations as a result of increased broader economic uncertainty, the company said Wednesday in a trading update.

Shares of Barratt are down 6% on Wednesday at the time of writing.
The housebuilder reported net private reservations per average week of 188 compared to 281 for the same period last year. The group said the fall in reservations reflects customers' response to increased wider economic uncertainty.
The firm also suffered from the rising cost of living crisis, heightened by higher mortgage rates and limited borrowing availability, which has impacted consumers considerably this year.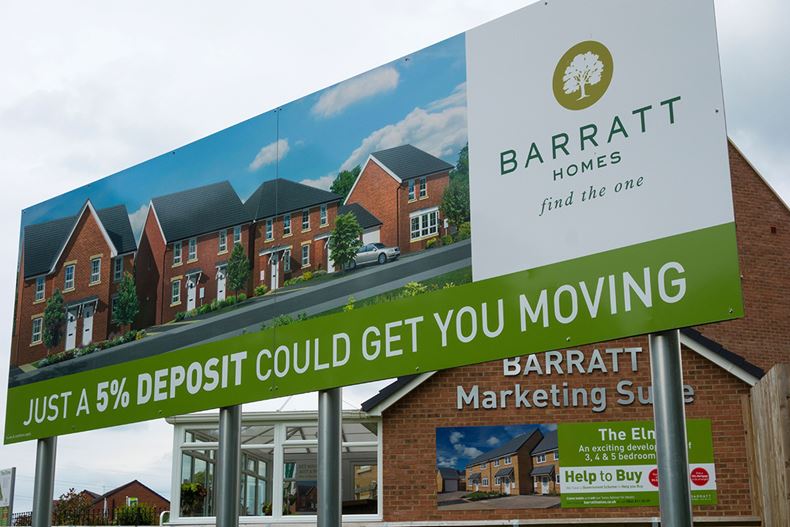 Also Read: The US is in a 'Housing Recession' – Zillow Group to Fall Further?
Elsewhere, Barratt reported limited availability of homes after boasting a strong forward order book.
The group's forward sales totalled 13,314 homes compared to 15,393, reflecting the slower reservation rate. In addition, the company is now 64% forward sold with respect to private wholly-owned home completions for the whole year.
"We continue to see strong levels of interest across the country, however private reservations remain below the level seen in FY22 as customers react to the wider economic uncertainty," said David Thomas, Chief Executive of Barratt.
"Whilst the outlook for the year is less certain, we remain on track to deliver adjusted profit before tax1 for the year in line with current consensus, and we are focused on maintaining our commitment to lead the industry in the quality, energy-efficiency and sustainability of our homes and in our customer service, all of which are fundamental to our ongoing success amid a more challenging market backdrop," Thomas added.
The availability and cost of mortgages, which are crucial to the long-term sustainability of the UK housing market, make the outlook for the year less certain for the property developer.
However, the company believes it remains on track to deliver pre-tax profits in line with the current consensus.