Shares of Bed Bath & Beyond (NASDAQ: BBBY) tumbled as low as $17.76 on Thursday after the retailer reported quarterly net sales fell 5% compared to the previous year.
Shares are currently trading at $19.10, down 9.18%.
Total enterprise comparable sales rose 2% benefitting from significantly strong growth in digital channels, including approximately 94% growth in the Bed Bath & Beyond banner and total enterprise growth of roughly 77%.

Bed Bath & Beyond banner sales were driven by critical categories including home organisation, Kitchen Food Prep, Bedding, Bath, and Indoor Décor as the COVID-19 pandemic forced consumers to stay home.
Overall revenue came in at $2.62 billion, below the expected $2.75 billion, while its adjusted earnings per share was $0.08 against the expected $0.19.
The company made a fiscal 2020 third-quarter net loss of $75.44 million or $0.61 per share, compared to a $38.55 million or $0.31 loss per share the previous year.
"We knew this holiday season would be like no other and we took several steps in advance to help our customers shop safely and with ease," said Mark Tritton, Bed Bath & Beyond's President and CEO.
"We are seeing a deepening level of recognition and engagement from our customers, including the more than 2 million new online customers in the third quarter," added Tritton.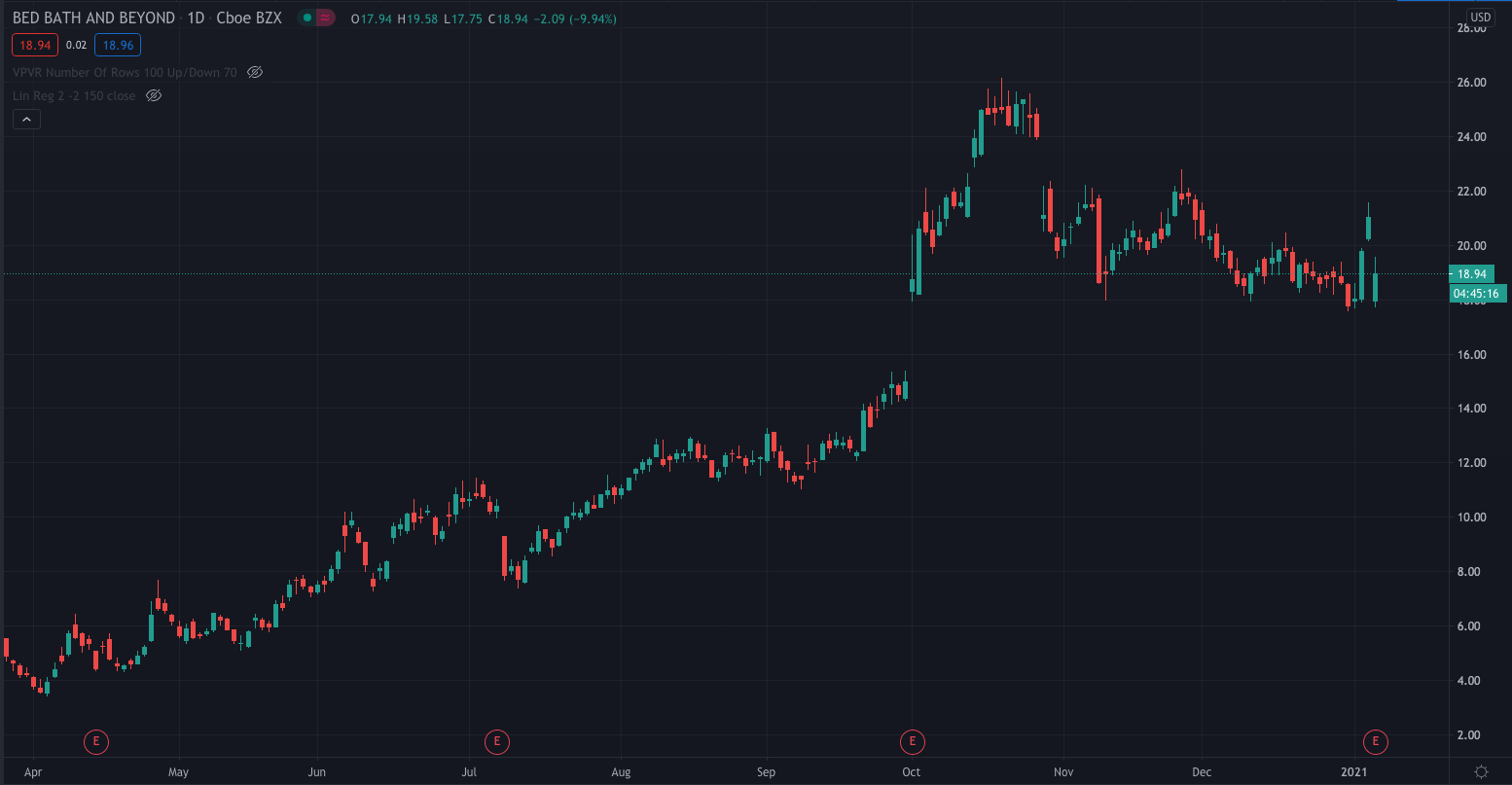 Due to the coronavirus pandemic, the company said it will not provide specific sales and earnings guidance for the fiscal 2020 fourth quarter.
Net sales for the fiscal fourth quarter are expected to be lower by a double-digit percentage range due to adjustments from transforming the company's overall portfolio, including non-core banner divestitures and store closing activity related to its network optimisation initiative.