New York-based waste management company BioHiTech Global Inc (NASDAQ:BHTG) has seen its share price skyrocket early in the US session today after it collaborated with Altapure to offer a disinfectant that can kill any virus, whether it is airborne or on a surface by using its vapour and aerosol system.

The company is said to be going to conduct live product demonstrations of the disinfectant which could be used against Coronavirus 2.
But, that's not the only reason, there are upbeat earnings expectations for the company with analysts predicting an Earnings Per Share (EPS) ratio of -0.13, which is positive in comparison to previous EPS data.
The company's current share price is currently at $3.21 after opening at $4 and reaching as high as $4.40 earlier in the session. Friday saw it close at $1.65.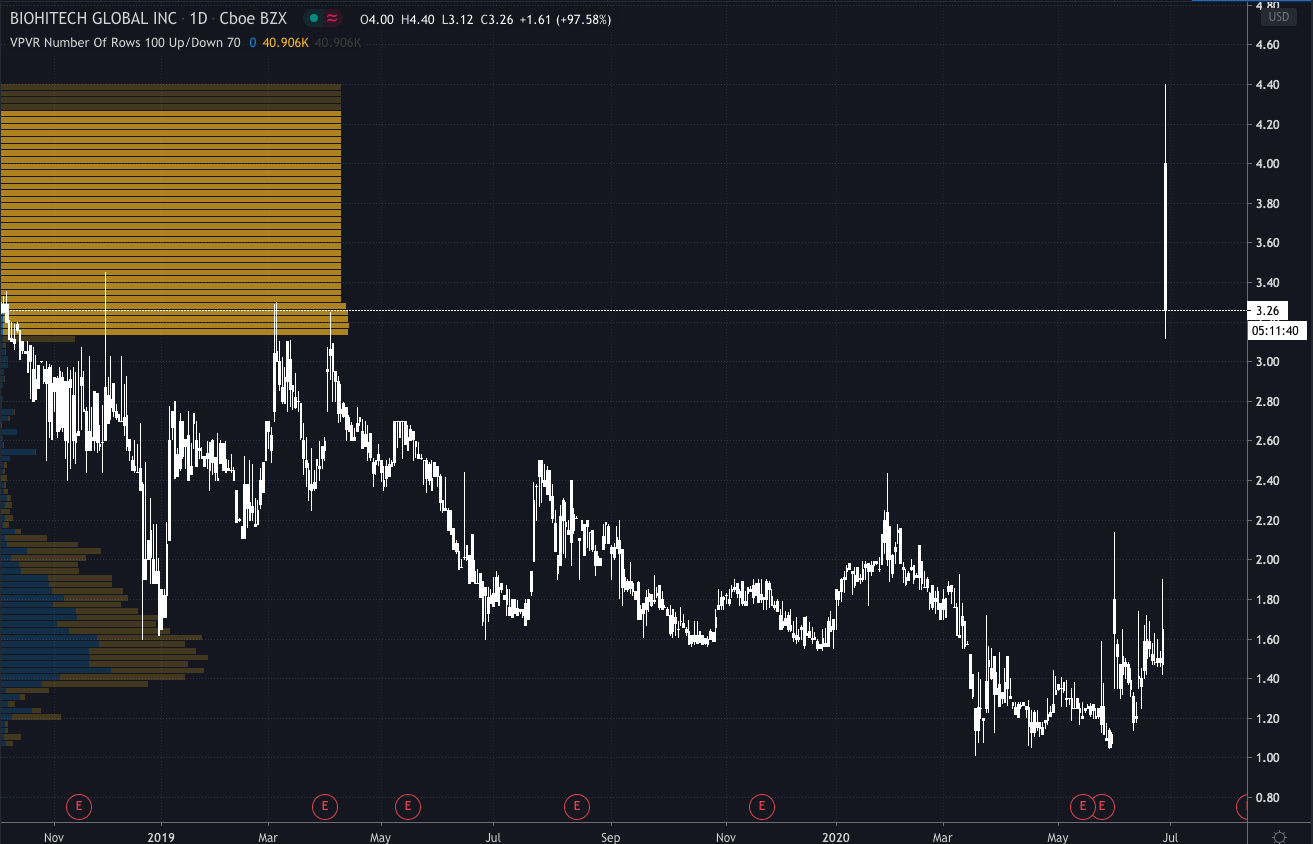 However, analysts surveyed by TipRanks aren't so upbeat on the stock. They have set a price target over the next 12-months of $2.50, which is a significant fall from where it is currently trading at.
I feel that while we may see a pullback in the stock, there is reason to be bullish. With the current situation surrounding the coronavirus pandemic fuelling demand for disinfectants to kill off viruses, BioHiTech could see the need for their products grow.
I see its share price hanging around the $3 level for a while.