Shares of clinical-stage pharmaceutical company Brickell Biotech (NASDAQ:BBI) jumped over 40% to highs of $1.11 a day after the company was warned that it is at risk of being removed from the public market by Nasdaq…
According to an SEC filing, the company received the notice last week on the 17th of August.
The notice came after Brickell shares had traded under $1 for 30 consecutive business days meaning the company does not comply with the minimum closing price required to be listed on The Nasdaq Capital Market.
The company now has a period of 180 days to regain compliance with the rule. This will take them up until the 16th of February 2021.
BBI Share Price…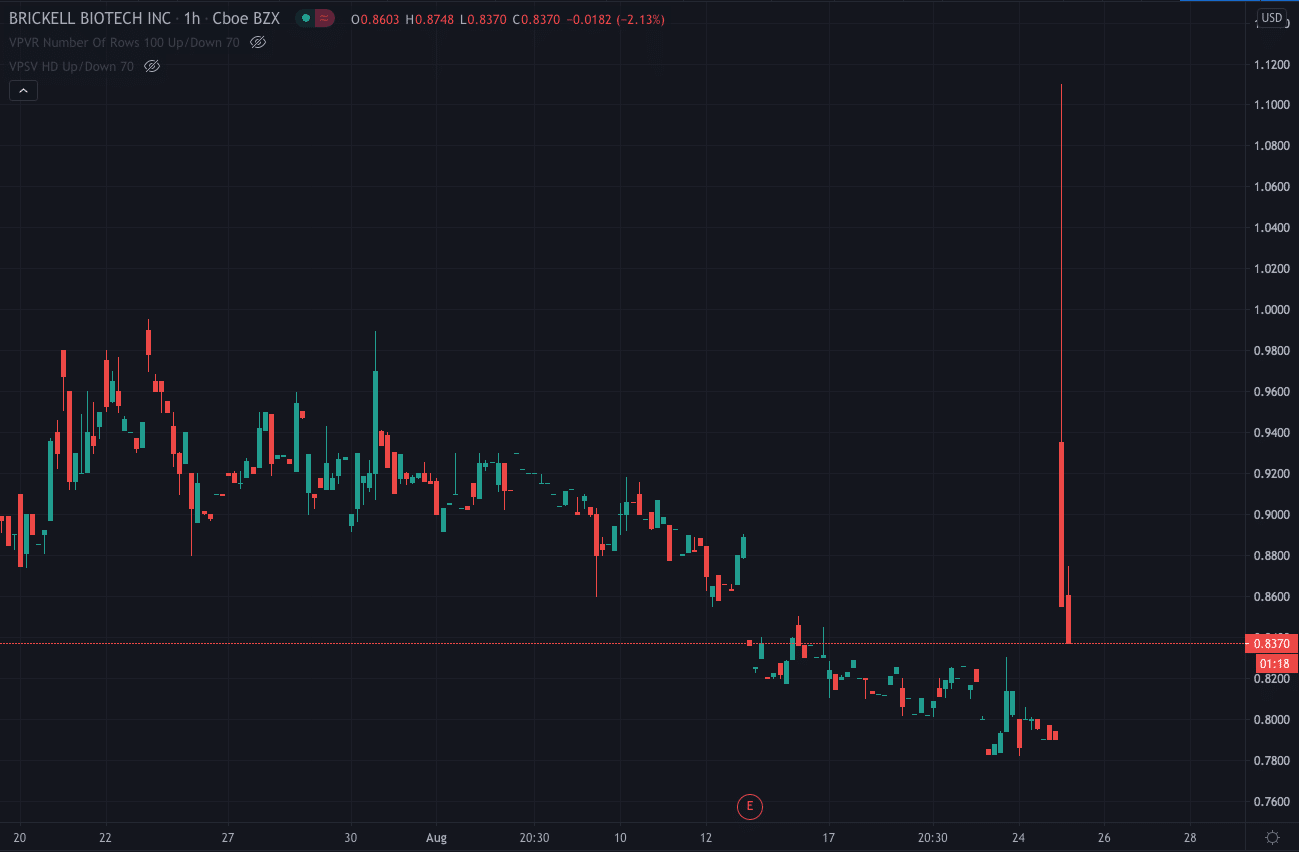 Today's move in the company's stock price may be in response to the listing. Its shares surged at the open, above the $1 threshold, before retracing. They are now trading at $0.8638, up 8.16% on Tuesday.
Some positive news that may encourage investors is that Brickell and its Japanese development partner, Kaken Pharmaceutical, recently reported positive results from its Phase 3 clinical trial in June.
The company expects a decision on whether they can sell the treatment in Japan later this year.