Shares of digital media and technology company Catenae Innovations (LON: CTEA) have climbed higher in Thursday morning trading as investors take notice of the company's first commercial order for its Onsite ID app.
The order has come from Newcastle Premier Health and was announced on the 25th of August. The company will be using the Onsite platform as part of its 'access' control program to help its business continue during the COVID-19 pandemic.
Catenae's CEO, Meyer said in an interview with Proactive Investors published yesterday, that the deal "gives us credibility in the market place."
The Onsite app uses blockchain technology to create a digital wallet to store health and work-related documents and is being used to store coronavirus test results so that businesses can reassure clients when conducting face to face meetings.
CTEA's share price…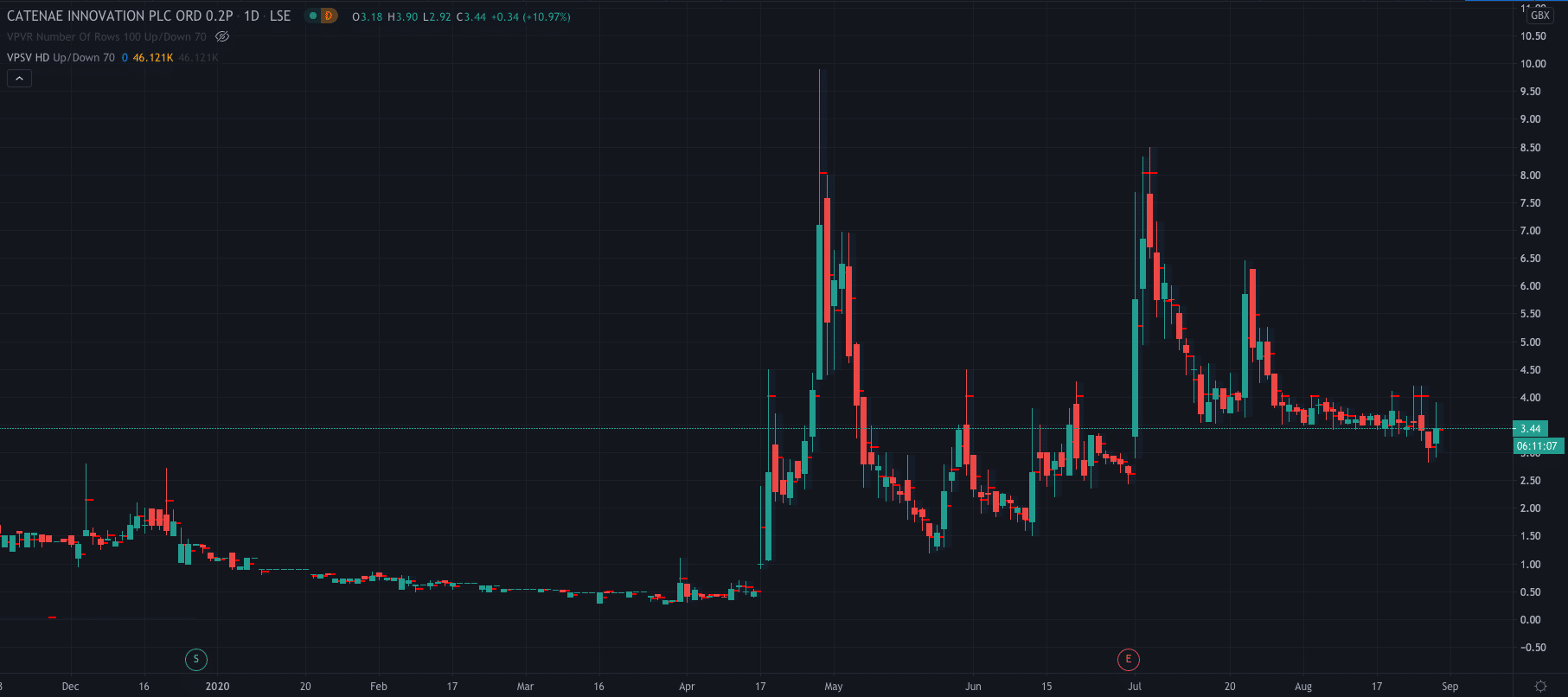 The news saw Catenae's share price surge as high as 3.90p per share after the open. They have since fallen to 3.44p, up 10.97% at the time of this publication.
The company also announced an innovation upgrade to the app to deliver an enhanced version of Cov-ID.
"We are pleased to have secured our first commercial sale for the Onsite ID app which has just undergone a version upgrade. This sale is testament to the app's effectiveness in managing workforces and providing safety in controlled environments, given its multi-purpose functionality," said Meyer.