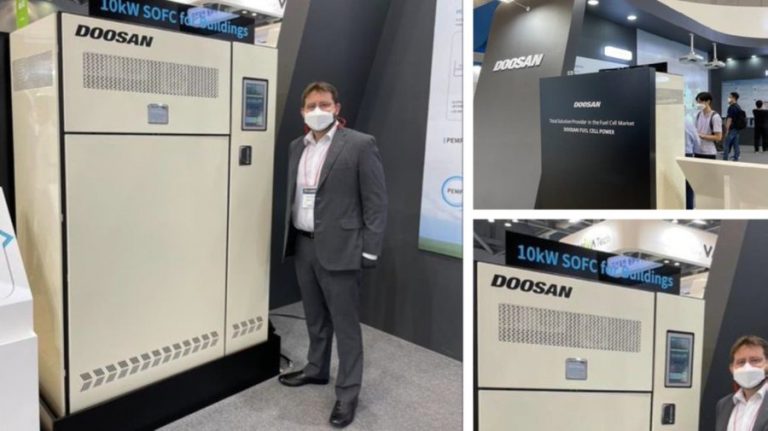 Ceres Power Holdings plc (LON: CWR) share price fell 6.57% despite not making any announcements extending the downtrend that has been in place since the beginning of the month.

The sustainable energy company is preparing to apply for listing on the London Stock Exchange's main market, the FTSE 250, after being listed on the Alternative Investment Market (AIM) for over 20 years.
Ceres Power has a market capitalisation of £2.2 billion, surpassing the valuation of several other leading companies and placing it firmly within the range of the 101 to 350 largest companies listed on the LSE, which make up the FTSE 250 index.
The company recently signed an agreement with RFC Power to help it develop low-cost hydrogen power storage technology in exchange for an 8.4% stake in the firm.
The British government considers low-cost storage as the last missing link in its commitment to having a net-zero power grid by 2040.
Phil Caldwell, Ceres Power CEO, said: "We've always lived with the assumption that fossil fuels are low cost, and that feeds our addiction to them. But as supply issues and carbon taxes push up the price, alternatives will start to become commercially viable."
Adding:
"Storage is ultimately what will enable the penetration of renewables. It's a huge market opportunity, there are huge amounts of money going into clean energy technology, and that's what will drive it to a tipping point."
Investors seem not to care about Ceres Power's looming admission to the FTSE 250, which is likely to attract more interest from institutional investors given the current downtrend.
Ceres Power shares entered a downtrend after hitting the 1260p price level as sellers stepped in to push prices lower for the second time in a row. It appears that investors think that the company's share price should not be worth more than 1260p.
I've covered Ceres Power in the past and highlighted that it has to make significant investments in developing new technologies, which could eat into its profits over the medium term or lead to shrinking margins.
Luckily for the company, its asset-light business model is a significant advantage as it licenses out most of the technology it develops.
Right now, it appears that Ceres Power shares are stuck in a downtrend, but we cannot rule out a reversal higher.
*This is not investment advice. Always do your due diligence before making investment decisions.
Ceres Power share price.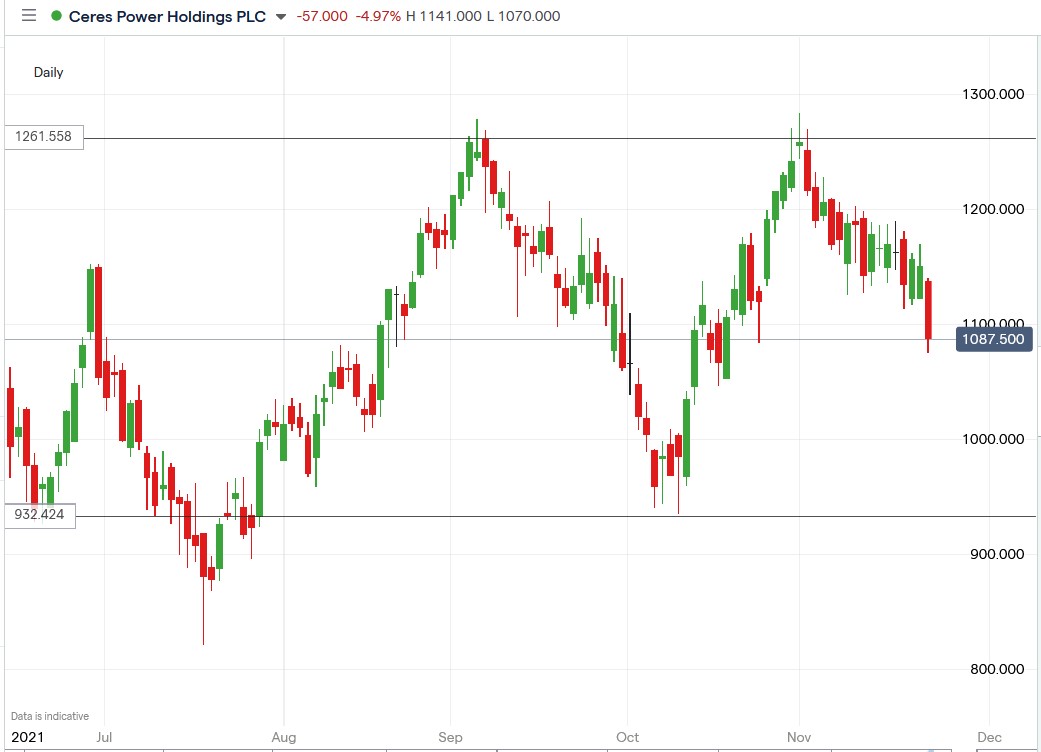 Ceres Power share price fell 6.57% to trade at 1074.5p, falling from Monday's closing price of 1150.0p.
Should you invest in Ceres Power shares?
If you're a smart investor, you will know that having large-cap stocks in your portfolio is vital. They are more mature companies, considered safer investments, trade with less volatility, have greater analyst coverage, and in most cases, have a steady dividend stream. Due to the current market environment, we think now is the perfect time to add large-cap stocks to your portfolio. But which large-cap shares should you buy? Our stock analysts regularly review the market and share their picks for some of the best large-caps to invest in.