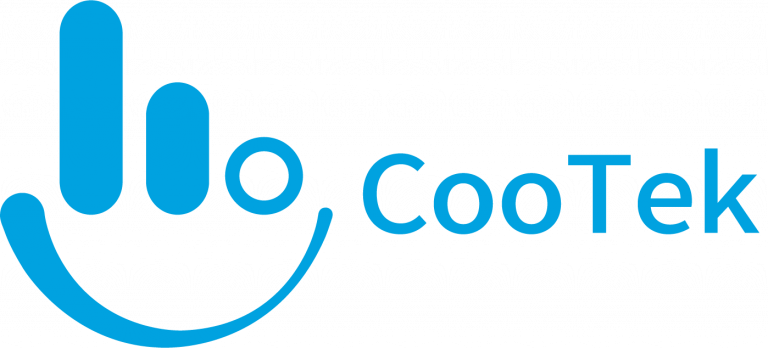 Key points:
CooTek (Cayman) stock soared 28.5% after releasing details about its Hotties Up game.
The company explained how its investee firm published the popular game.
Investors cheered the news, as evidenced by today's rally.
The CooTek (Cayman) Inc (NYSE: CTK) stock price soared 28.5% after the mobile internet company provided details on how it optimised the Hotties Up game to help rank among the top 3 iOS games in the United States.

The company revealed that the game was published globally by its investee company Smillage, which worked with Wrap Drive to optimise the game and make it more appealing to gamers worldwide.
The popular game was designed and developed by Chinese game developers whose prototype failed to meet all the requirements for an ultra-casual game. Still, instead of Smillage abandoning the game, they helped the developers improve the game.
Hotties Up went through meticulous adjustments, including the improvement of gameplay features, the addition of more levels, and the upgrading and refinement of multiple operations to make the game easy to commercialise.
The game's publisher Smillage explored multiple video materials on a broad scale to identify suitable publishing materials generating and testing over 200 video materials daily to identify the right publishing mix.
Smillage quickly progressed the game from the demo stage to the publishing stage within one week and ran a large-scale promotion, decreasing its cost per install (CPI) and improving its overall retention.
CooTek has a significant stake in Smillage, which triggered a positive reaction from investors, evidenced by today's rally. I covered the company earlier this month when it unveiled plans to launch a new Metaverse.
Today's report shows that the company can create such a metaverse that merges novels and games in a move similar to what Meta Platforms did with its social media platforms.
CooTek is rapidly expanding its portfolio of companies, products and services from its initial keyboard service known as the TouchPal Smart Input, used in mobile devices globally.
However, the company's shares have been trading sideways for most of this month, and many are hoping that they will rally higher in the new year.
*This is not investment advice. Always do your due diligence before making investment decisions.
CooTek (Cayman) stock price.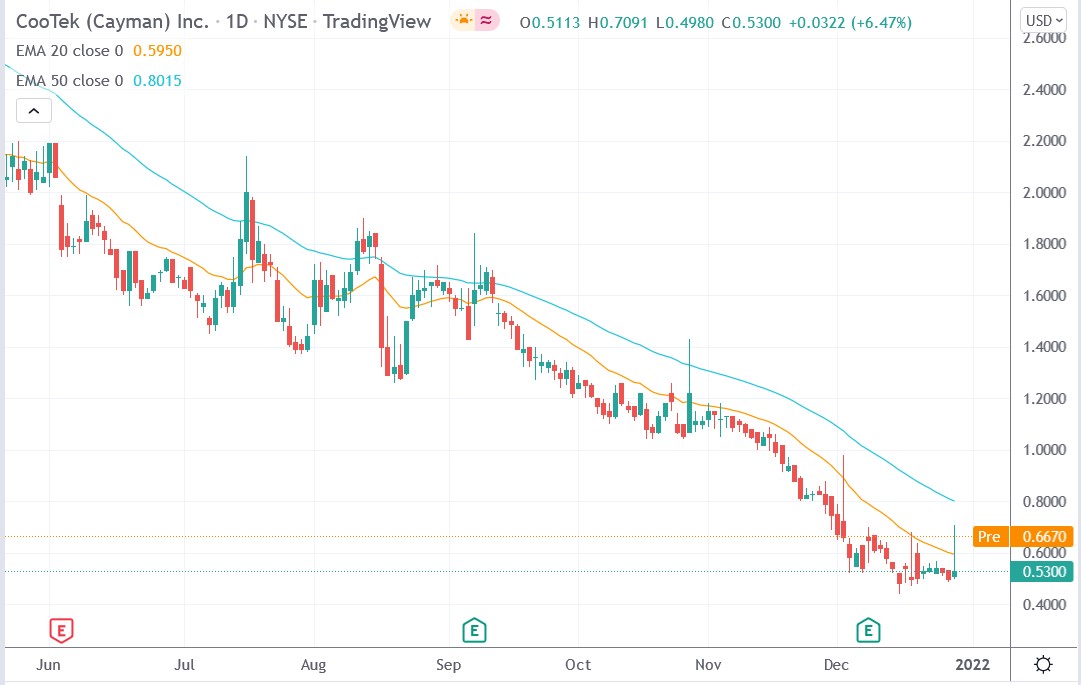 CooTek (Cayman) stock price rallied 28.49% premarket to trade at $0.6810, rising from Wednesday's closing price of $0.5300.
Should you invest in Cootek (Cayman) shares?
Tech stocks offer some of the best growth potential, but time and time again, traders and investors ask us "what are the best tech stocks to buy?" You've probably seen shares of companies such as Amazon and Netflix achieve monumental rises in the past few years, but there are still several tech stocks with room for significant gains. Here is our analysts view on the best tech stocks to buy right now.