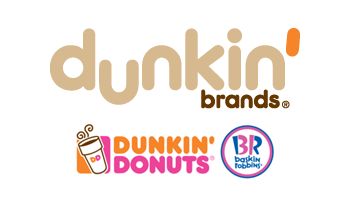 Dunkin Doughnuts and Baskin Robbins owner Dunking Brands (NASDAQ: DNKN) has confirmed that it has held preliminary talks to be acquired by Inspire Brands.

Inspire Brands, a restaurant company that owns Arby's, Buffalo Wild Wings, and Jimmy John's, is said to be discussing a deal that will see it acquire Dunkin for $106.50 per share, valuing the company at around $8.8 billion according to a New York Times report.
"There is no certainty that any agreement will be reached. The Company will not comment further unless and until a transaction is agreed or discussions are terminated," Dunkin said in a statement released on Sunday. 
Inspire Brands was founded in February 2008 and now has over 11,000 restaurants in its portfolio in 14 countries.
In its report, the New York Times said the deal could be made public as soon as Monday.
The news has seen Dunkin's stock price jump over 18% premarket to $105 per share after closing Friday's session at $88.79.
PEOPLE WHO READ THIS ALSO VIEWED: