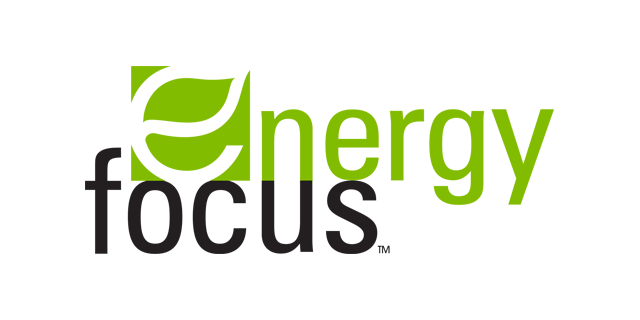 Energy Focus Inc (NASDAQ: EFOI) stock price rallied 125.6% premarket after announcing that it is now selling its nUVo™ TRAVELER, which is available for immediate delivery, and that customers can pre-order the nUVo™ TOWER set to start delivery in January 2022.

Investors cheered the news, as evidenced by the massive rally in the company's share price today. It appears the company is set to tap into the pent up demand for UVC air disinfectants.
The two devices are targeted at viruses and could become an indispensable asset for most consumers due to the emergence of multiple variants of the coronavirus, such as the recent Omicron variant.
nUVo™ air disinfectants developed by Energy Focus are meant to destroy 99.9%+ of all airborne pathogens, including bacteria, molds, and viruses such as the coronavirus and its many variants.
The devices use UVC-254nm light, a proven disinfectant passing the device once over the area to be disinfected.
The nUVo™ is designed to create personal and portable comfort zones to make life easier for people and those around them by destroying and intercepting airborne pathogens in real-time.
Energy Focus built the two devices based on the multiple scientific studies showing that the SARS-CoV-2 virus is transmitted mainly via aerosols.
James Tu, the Chairman and CEO of Energy Focus, said: "As people and countries worldwide continue to battle SARS-CoV-2 and its unpredictable mutations and constantly evolving variants, we believe our patent-pending nUVo™ TRAVELER and nUVo™ TOWER provide uniquely powerful, filter-free and chemical-free air disinfection solutions to help create safer spaces—whether at home, in the office or as they travel,"
*This is not investment advice. Always do your due diligence before making investment decisions.
Energy Focus stock price.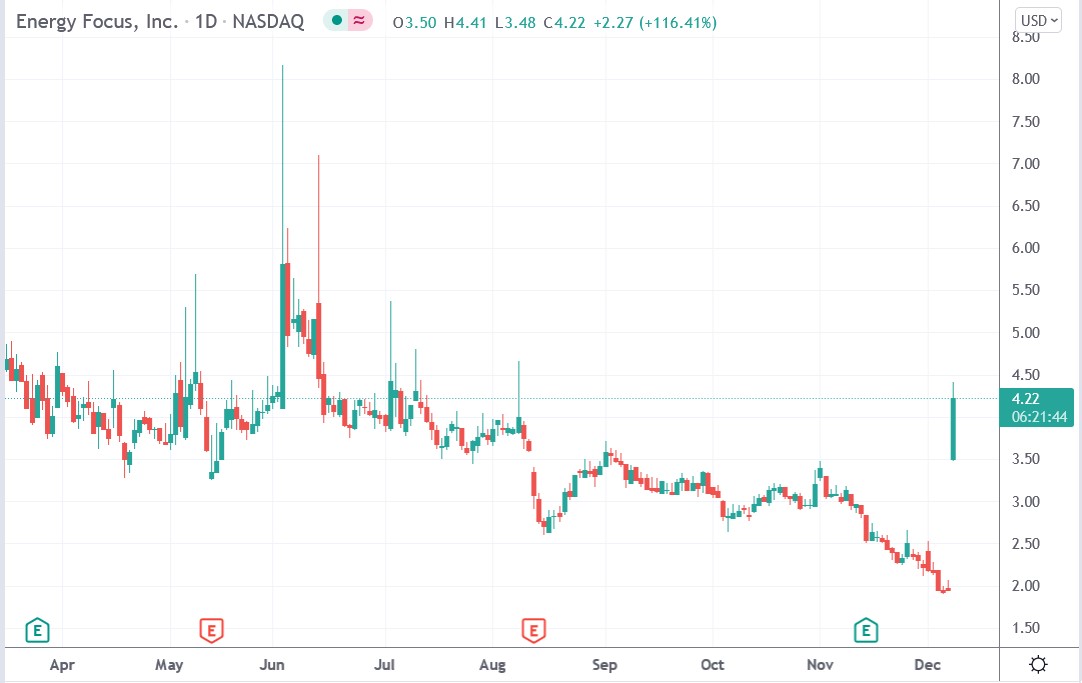 Energy Focus stock price soared 125.64% to trade at $4.40, rising from Tuesday's closing price of $1.95.
Should You Invest in Energy Focus Shares?
One of the most frequently asked questions we receive is, "what stocks are best to buy right now?" It's a wide-ranging question, but one that we have answered… Our AskTraders stock analysts regularly review the market and compile a list of which companies you should be adding to your portfolio, including short and longer-term positions. Here are the best stocks to buy right now.