Shares of EQTEC Plc (LON: EQT) today plunged 3.83% lower after the company announced that it had agreed with Rotunda Group, a local company, to jointly develop a waste management project.
EQTEC said that it had paid £100,000 to Rotunda for the exclusive option to buy the project within the next 12 months if it so wants. The amount will be deducted from the purchase price if the deal is successful.
However, given that the above deal is an option, EQTEC stands to lose the full amount if it does not acquire the project within the next 12 months.
Investors were also not pleased that the EQTEC had agreed to foot the entire bill, that is, pay 100% of the costs associated with the project, which are currently estimated at £500,000.
EQTEC is set to recoup its costs in the form of a development fee, which is set at twice the amount it will invest in the project.
The stock is currently trading within a triangle pattern and could break out in either direction, but the price action favours a bearish breakout.
EQTEC share price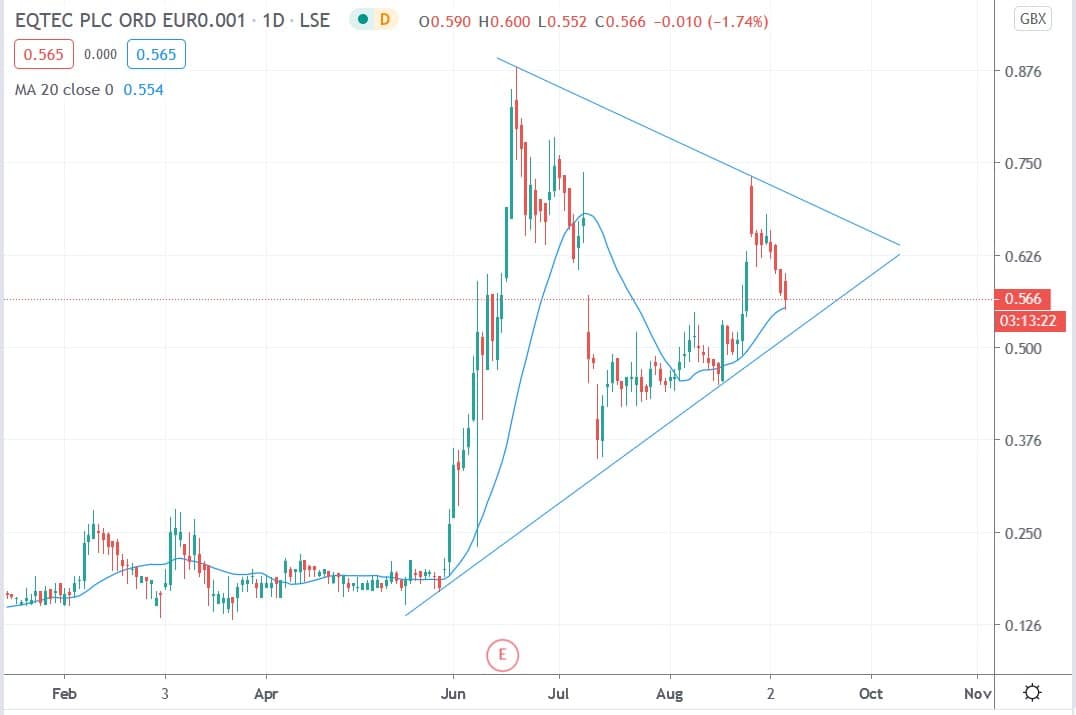 EQTEC shares fell 3.83% to trade at 0.552p having closed Friday's session trading at 0.574p, however, the shares traded as high as 0.60p.
People who read this also read: