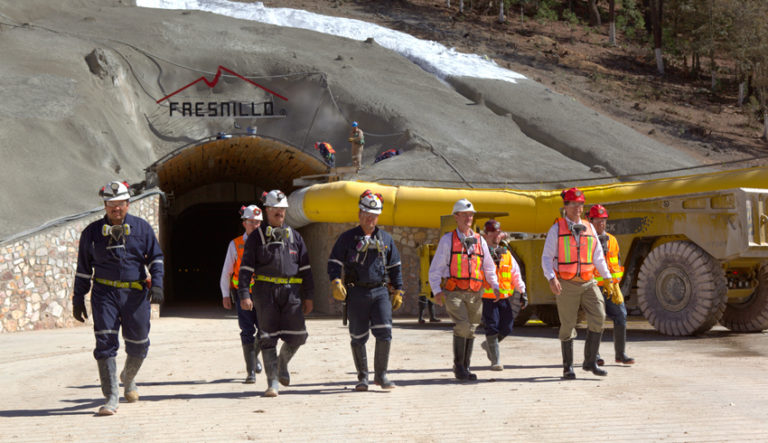 Shares of Fresnillo Plc (LON: FRES) are down 28.3% in 2021, and many are wondering whether the mining company's shares will recover and rally higher.

While nobody has a crystal ball on the markets and a rally in Fresnillo prices would be driven by factors such as the prices of gold and silver, among other internal company factors.
Most analysts have a hold rating on Fresnillo shares, while some have a buy rating on the company, but there are no sell recommendations on the miner.
Fresnillo is still the world's largest silver miner globally, but analysts are worried about the steady decline in mine productivity witnessed since 2015.
The miner is also a major gold producer in Mexico and should benefit from rising gold and silver prices, yet its shares haven't responded positively to the rising prices.
Fresnillo's long-serving chairman Alberto Bailleres resigned from the company's board, and his son Alejandro Bailleres took over the position in April.
The company's shares are trading at what appears to be a support level, but the shares have a history of not respecting support and resistance levels in the past. Therefore, there are no guarantees that the current level shall hold.
I will be monitoring Fresnillo shares to see if they can rebound and rally higher in future. In the meantime, I would not open any new positions in the firm until we get a strong bullish signal in the form of a rally over several days.
*This is not investment advice.
Fresnillo share price.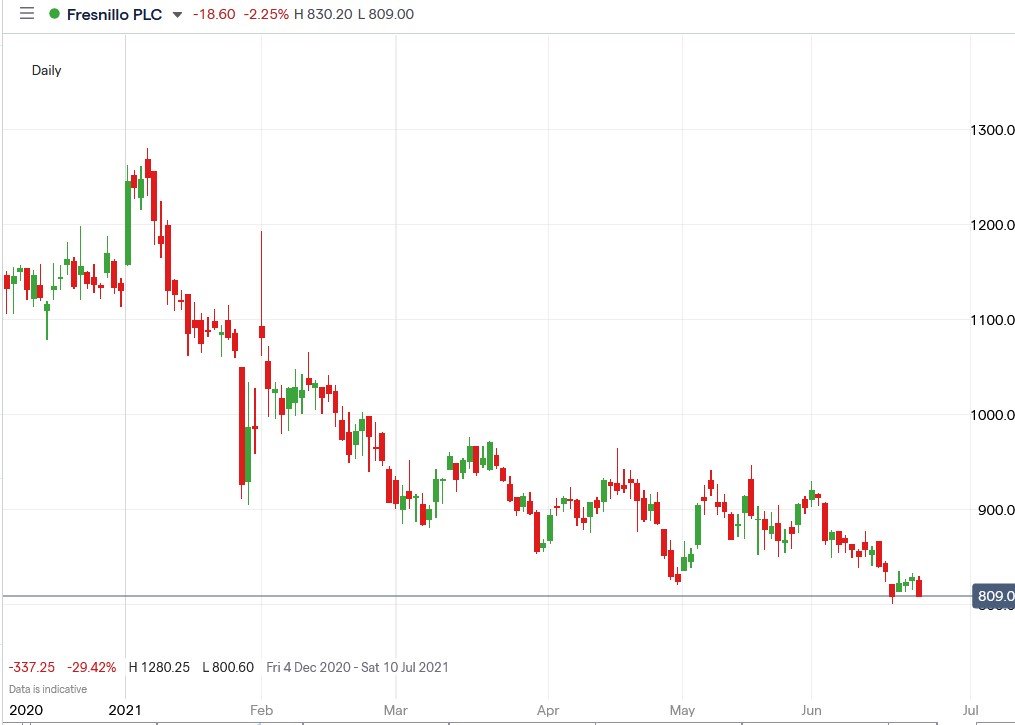 Fresnillo shares are down 28.25% in 2021. Can they recover and rally higher?
Should You Invest in Fresnillo Shares?
After a fall from the $2,000 level, could gold be set for another run higher? If you're a gold investor, you won't want to miss out on these stocks… Discover which companies our analysts are focusing their attention on for the coming months. If gold does move back to $2,000, these investments could see significant gains