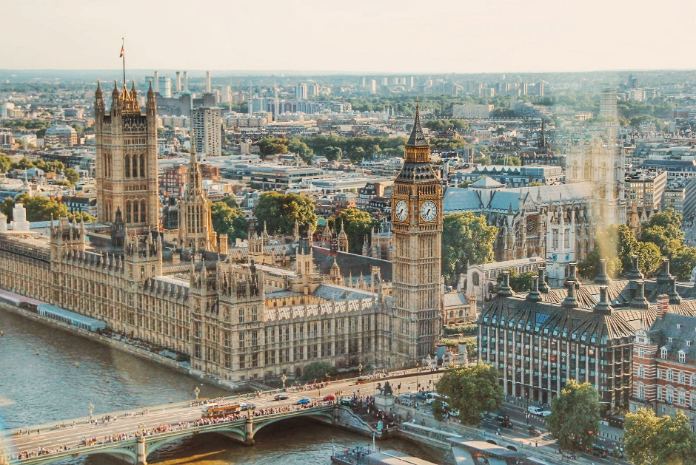 Johnson met his senior cabinet members on Friday afternoon to discuss a potential introduction of fresh lockdown measures starting as early as next week. According to the Times, Johnson may close everything except essential stores.
"Decisions are horrible – they are very difficult – but putting them off doesn't make them any easier, in fact it makes them more difficult," said prof John Edmunds, a member of the Scientific Advisory Group for Emergencies (SAGE).
"If we are going to put the brakes on the epidemic now, then we're going to have to put the brakes on harder and longer to bring the cases down to what might be an acceptable level."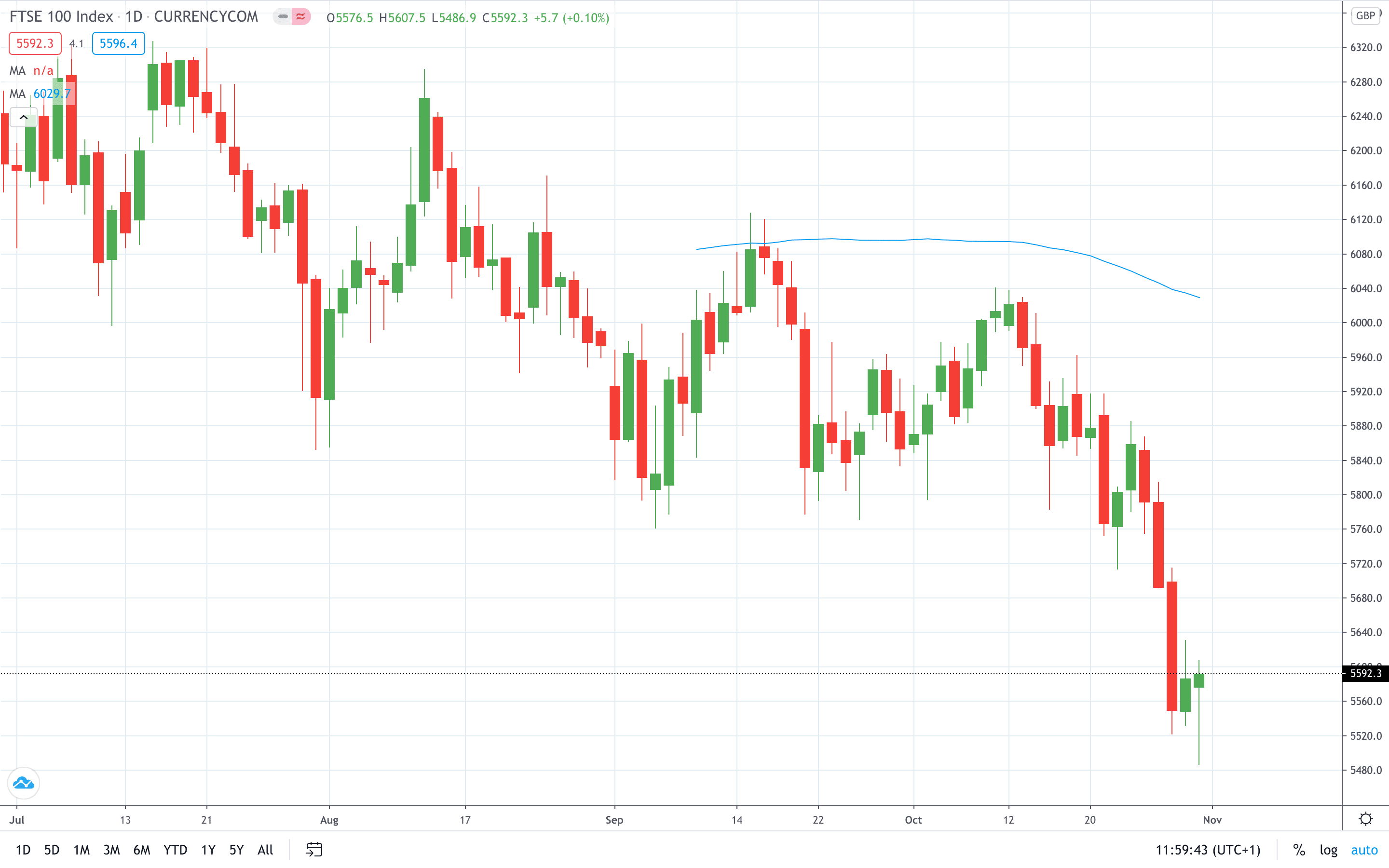 FTSE 100 price closed the week nearly 5% lower in the worst sell-off since June. The price action is now approaching key near-term support at 5500.
PEOPLE WHO READ THIS ALSO VIEWED: