Shares of Amigo Holdings PLC (LON: AMGO) fell as low as 28.7% on Tuesday after shareholders rejected the return of James Benamor, the company's founder to the board.
Benamor failed to win the vote to reinstate him as a director of the Amigo holdings as he garnered only 42.76% of the votes, which keeps the current board in place.
Today's vote is the latest twist in the tussle between Benamor and Amigo's board, which Benamor has previously accused of being unfit to run the company.
Amigo's shares have crashed heavily from their all-time high of 297.5p as the guarantor lender faces intense public and regulatory scrutiny of its lending practices.
The lender has been dubbed a 'legal loan shark' by Labour MP Stella Creasy.
The company advances short term high-interest loans to people with poor credit histories, which has attracted the attention of the Financial Ombudsman amid rising customer complaints, especially during the coronavirus lockdown period.
Benamor tweeted the following.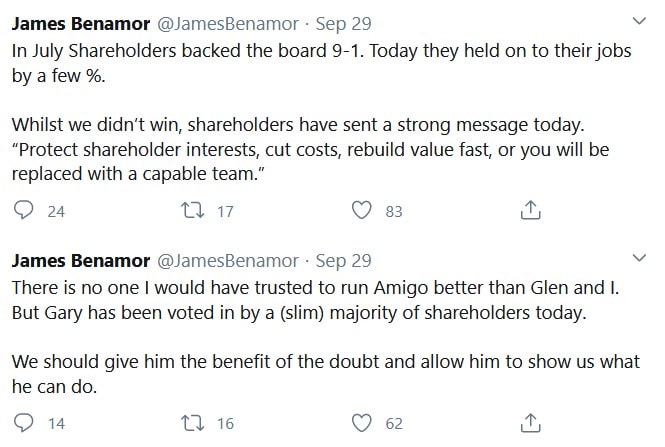 Amigo Holdings share price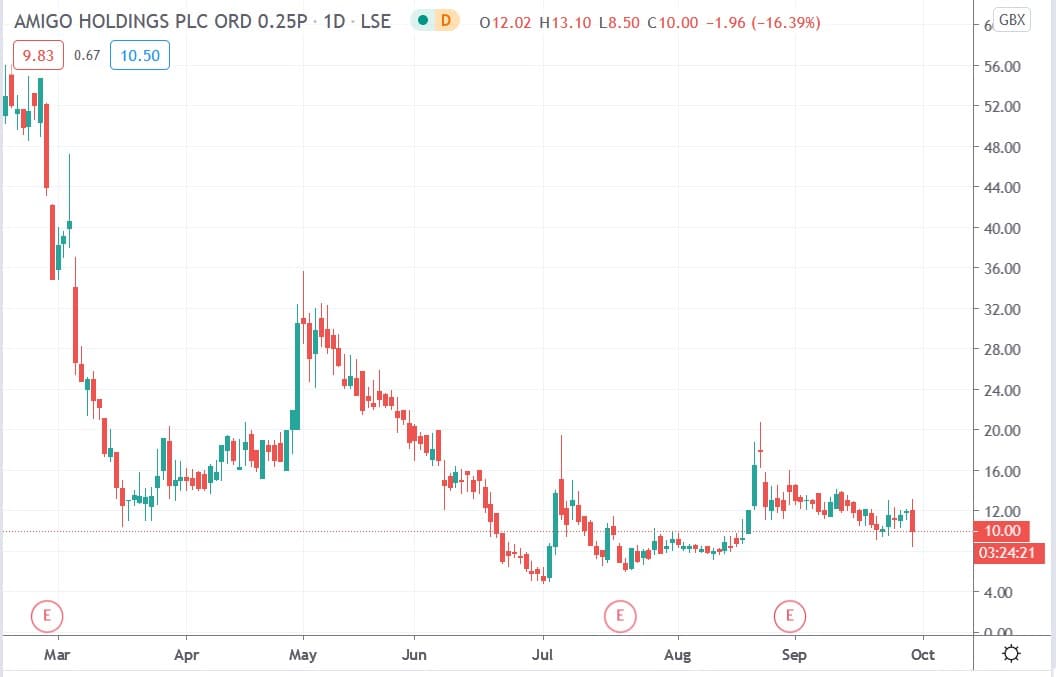 Amigo Holdings shares fell as much as 28.7% on Tuesday to trade at 8.50p but recouped some of their losses to end the day down 12.5%.
People who read this also read: