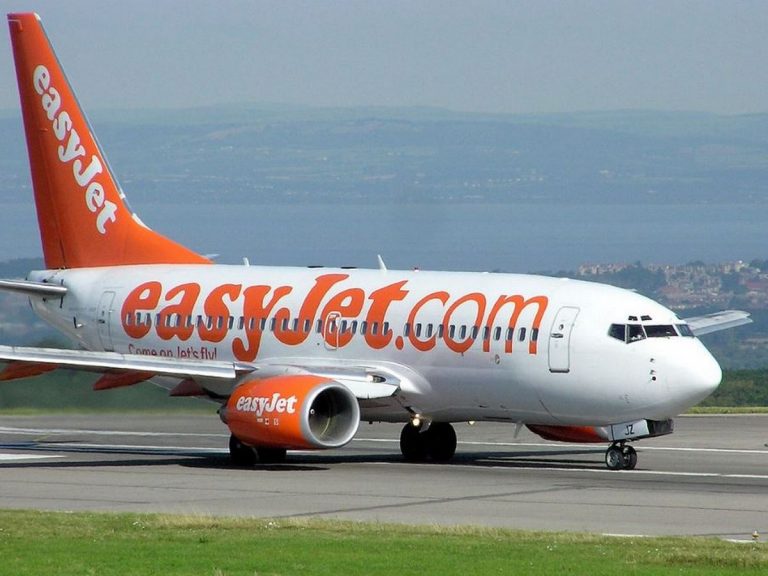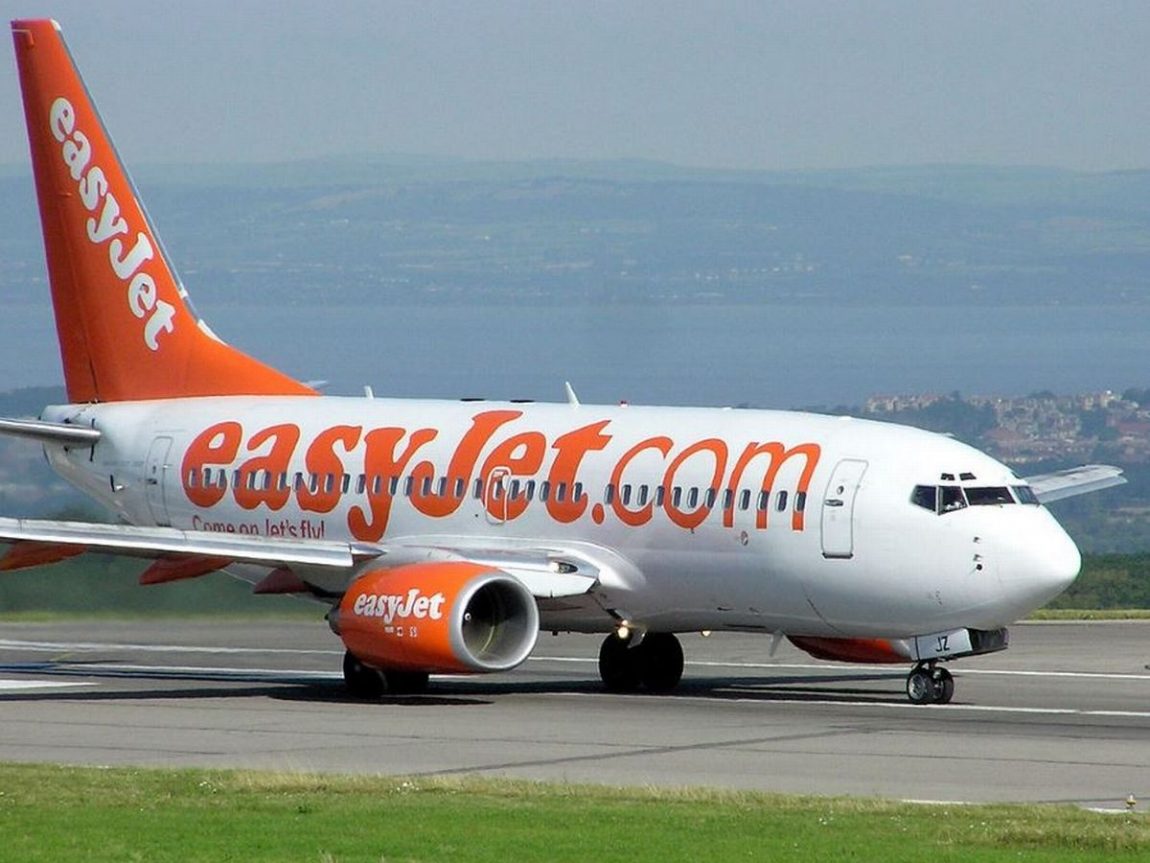 It's been a tough time for airlines over the last few months, and it was just last week that Virgin Atlantic file for bankruptcy protection in the US.
And, with coronavirus numbers in the US still on the rise, it may be some time before travellers in Europe will be able to take those long-distance flights across the pond.
But, things elsewhere seem to be looking up…
I mean how much lower can they go right?
Today, low-cost British airline EasyJet's (LON:EZJ) share price has jumped over 3% higher and is currently trading at 593.4p per share.
So why the climb?
Well, despite the demand for air travel still being weak, we are seeing it pick up, with weekend numbers of commercial flights steadily increasing, and Friday seeing more than 70,000 commercial flights for the first time since the 20th of March…take a look at the data below from Flightradar24.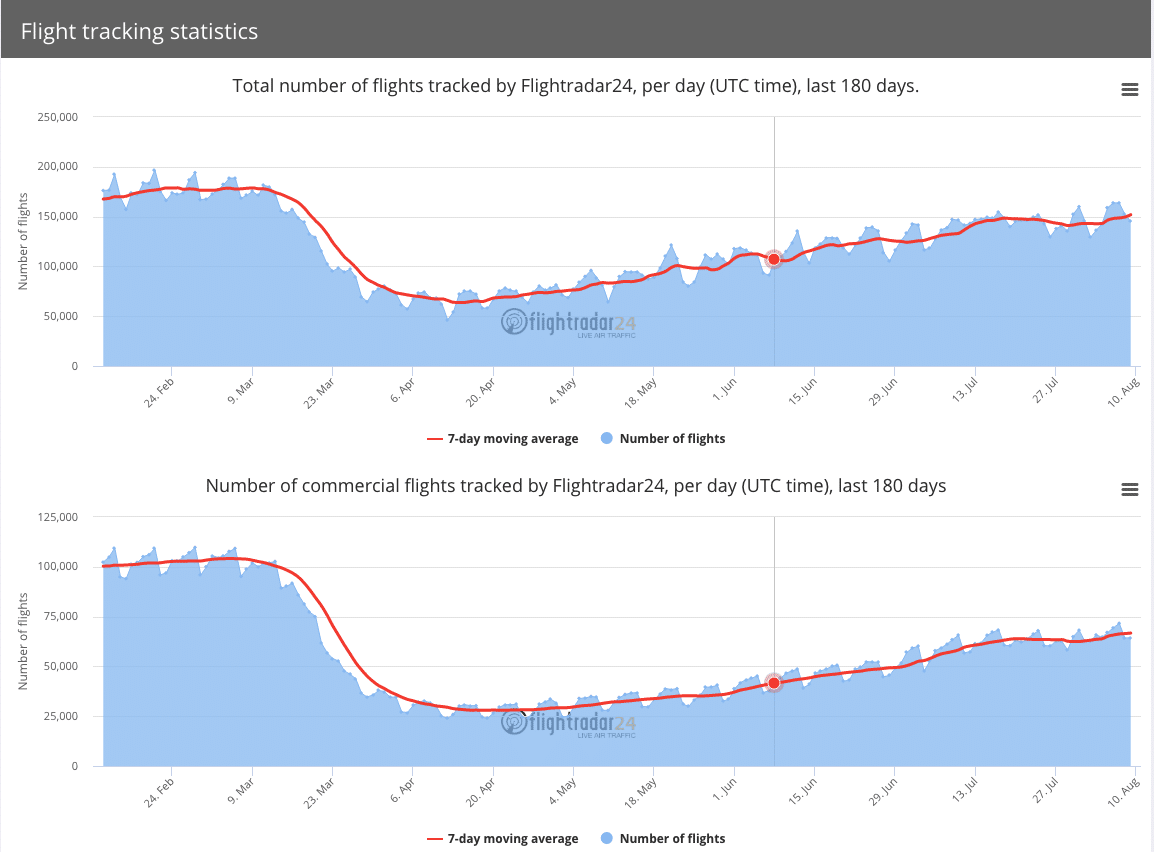 Now, that's still down over 43% from the same Friday last year, but it's up to 35% higher from the previous month.
Pre-COVID levels saw around 100,000 flight per day, so the signs are promising, and for a low-cost European carrier like EasyJet, demand must pick up soon.
However, there are worries that coronavirus cases are increasing in Europe once more.
In the last week, Spain and France, two of the most popular destinations for European and especially UK travellers, have seen a significant rise in new cases…
And Spain was recently removed from the UK governments exemption list, with France now coming under the radar.
But, despite the rise and worries about certain countries, it seems as though the demand for holidays will continue to increase, I mean who wouldn't want to hit the beach after sitting at home for the last few months…
And because of that, EasyJet shares look like an attractive prospect to investors.