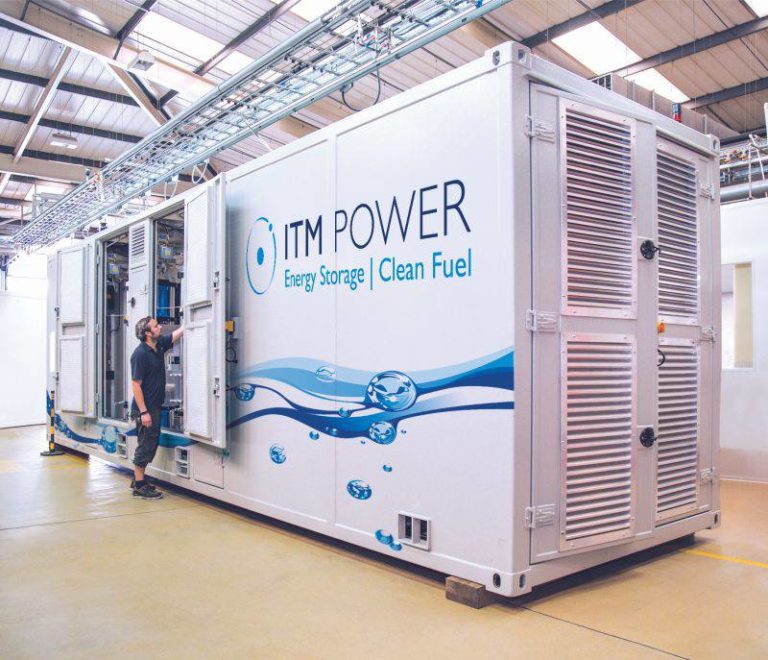 Shares of ITM Power plc (LON: ITM) have rallied 18% over the past three days as investor interest in the company spiked higher as sentiment started shifting in favour of renewable energy stocks.

The company's last significant announcement was on June 10, when it released a trading update for the year ended 30 April 2021. The firm reported a project backlog of £154 million (£52.4m), constituting 290MW of electrolysers up 194% on an annualised basis.
ITM Power had ongoing projects worth £35.4 million (£21.8m), representing 43MW of electrolysers, a 62% jump compared to the previous year. The company expects to deliver the remaining projects in fiscal 2022.
The company's shares bottomed in mid-May shortly after announcing the formation of ITM Motive as a separate entity that would own and operate its hydrogen refuelling stations in the UK and abroad, cutting off a significant revenue stream.
ITM Power also noted that the scale of its projects has expanded to the 100MW level and could keep growing given the 1GW manufacturing capacity of its recently-opened gigafactory in Sheffield.
Analysts from major investment banks such as J.P. Morgan and RBC Capital Markets have initiated coverage of ITM Power shares, given the growing importance of the hydrogen power markets globally.
The company noted that world governments had committed to building electrolyser projects with a capacity of up to 144GW by 2030, and it is well-positioned to capitalise on this growing trend.
Some analysts may argue that ITM Power is overvalued, given that it has a market capitalisation of £2.05 billion. Still, I believe its projected revenues warrant the valuation given the rapid growth witnessed in the global hydrogen electrolyser market.
Traders looking to buy ITM Power shares should try to get in at the 408p level if the stock pulls back. But, of course, always do your due diligence before making investment decisions.
*This is not investment advice. The writer is stating his opinion of a stock.
ITM Power share price.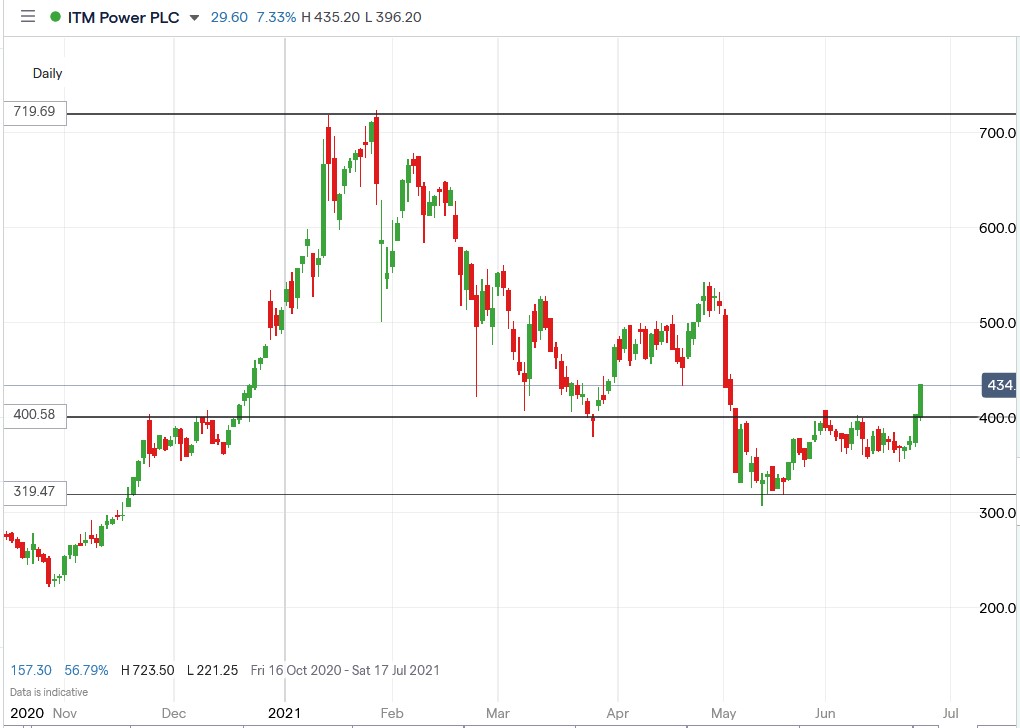 ITM Power shares are up 18% over the past two days to trade at 434.80p, rising from Tuesday's closing price of 368.4p.