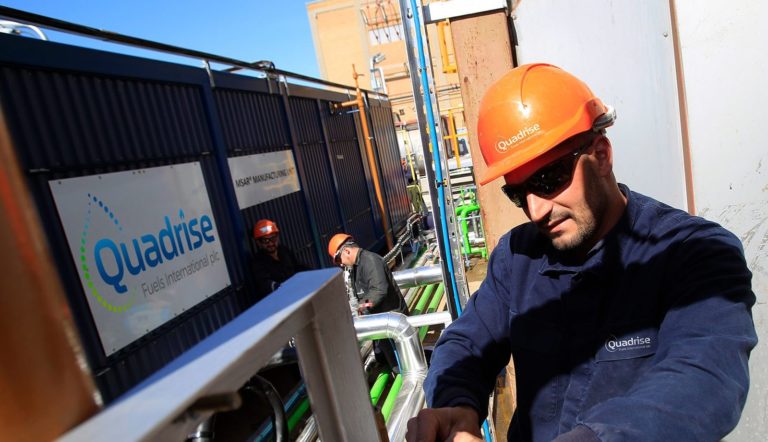 Shares of Quadrise Fuels International Plc (LON: QFI) fell 16.8% despite the company's CEO issuing a positive statement on the company's operations.

The company said that it expects full results on a test of its low carbon alternative to heavy fuels in Finland.
Quadrise noted that it had gotten a positive response from prospective clients for its bioMSAR synthetic fuel as many businesses look for zero-carbon energy sources.
The company is set to benefit from the trend towards greener fuel sources for industries that use heavy oils, such as the shipping industry, which are a significant source of pollution globally.
The shipping industry is a particular target, given the massive amounts of heavy fuels used in the industry.
Quadrise is currently running a commercial-scale test in Morrocco set to be completed in H2 2021. The company could sign a supply agreement with the client once the trial is completed.
Mike Kirk, Quadrise Fules' CEO, said: "The positive initial feedback from testing of bioMSAR on a Wärtsilä 4-stroke engine in Finland is very encouraging, and we look forward to receiving the full report in the coming weeks."
Adding:
"This a key milestone towards being able to undertake larger commercial-scale testing during the next twelve months with MSC, where we remain on track to complete the 4,000-hour LONO trials by mid-2022."
From a technical perspective, Quadrise Fuels shares are trading below a crucial resistance level and could be headed much lower towards the next support level despite today's update.
However, the company's fundamentals are pretty promising, making it an attractive target for long-term investors.
Quadrise Fuels share price.
Quadrise Fuels shares fell 16.84% to trade at 3.295p, falling from Friday's closing price of 3.850p.