Shares of Eastman Kodak Co (NYSE: KODK) have surged around 6% in premarket trading after the firm reported a second-quarter loss of $5 million.
The pandemic made Kodak swing to a loss in the second quarter, going from $201 million profit in the year-ago period to a loss of $5 million. Similarly, Revenue slid to $213 million from $307 million in 2019.
"During the second quarter we used $29 million of cash, primarily due to the impacts of the COVID-19 pandemic on our business, said David Bullwinkle, Kodak's CFO.
"Although the print industry slowdown impacted our performance, we continued to serve our customers and furthered our long history of innovation through the launch of six new print products," said Jim Continenza, Kodak's Executive Chairman.
Kodak share price plunged on Monday after the company's $765 million loan agreement with the U.S. government was placed on hold. Kodak was set to receive funds from the U.S. government to cover costs related to factory changes needed to make generic drugs in short supply in the U.S.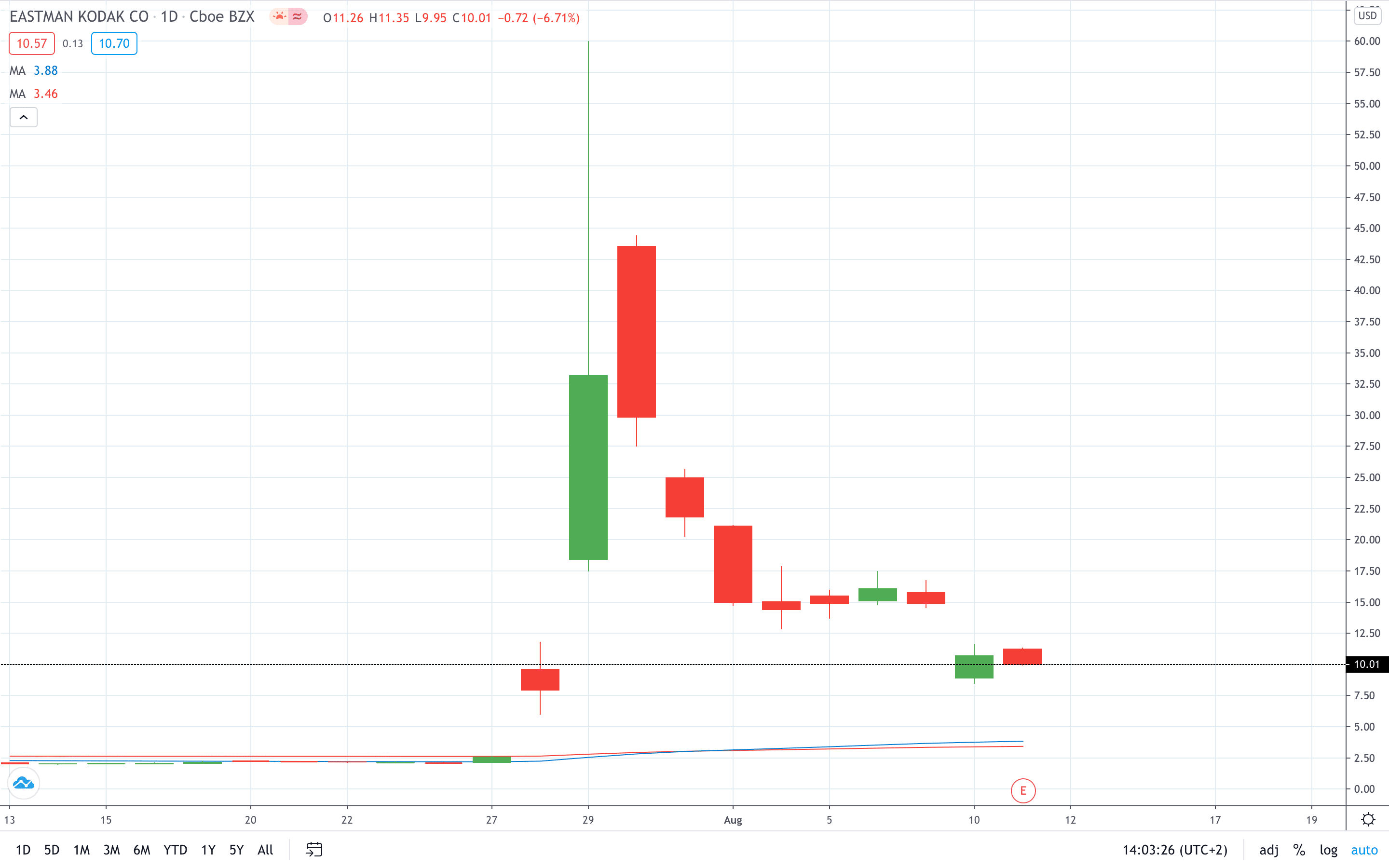 Kodak share price surged skyrocketed after receiving a $765 million loan from the U.S. government to produce pharmaceutical ingredients. However, the U.S. International Development Finance Corp (DFC) has suspended the loan after "recent allegations of wrongdoing," related to the stock performance. 
Eastman Kodak share price is up around 6% in premarket trading, trading above $10.00 per share.