Rolls-Royce (LON: RR.), one of the companies that have been heavily impacted by the coronavirus pandemic…
The company just can't seem to turn it around, with its share price now down 67.97% for the year to date.
Back at the beginning of the coronavirus outbreak, let's call it late February, early March, Rolls-Royce was trading at around 640p per share…
It is now down at 217p, after another 10% fall today.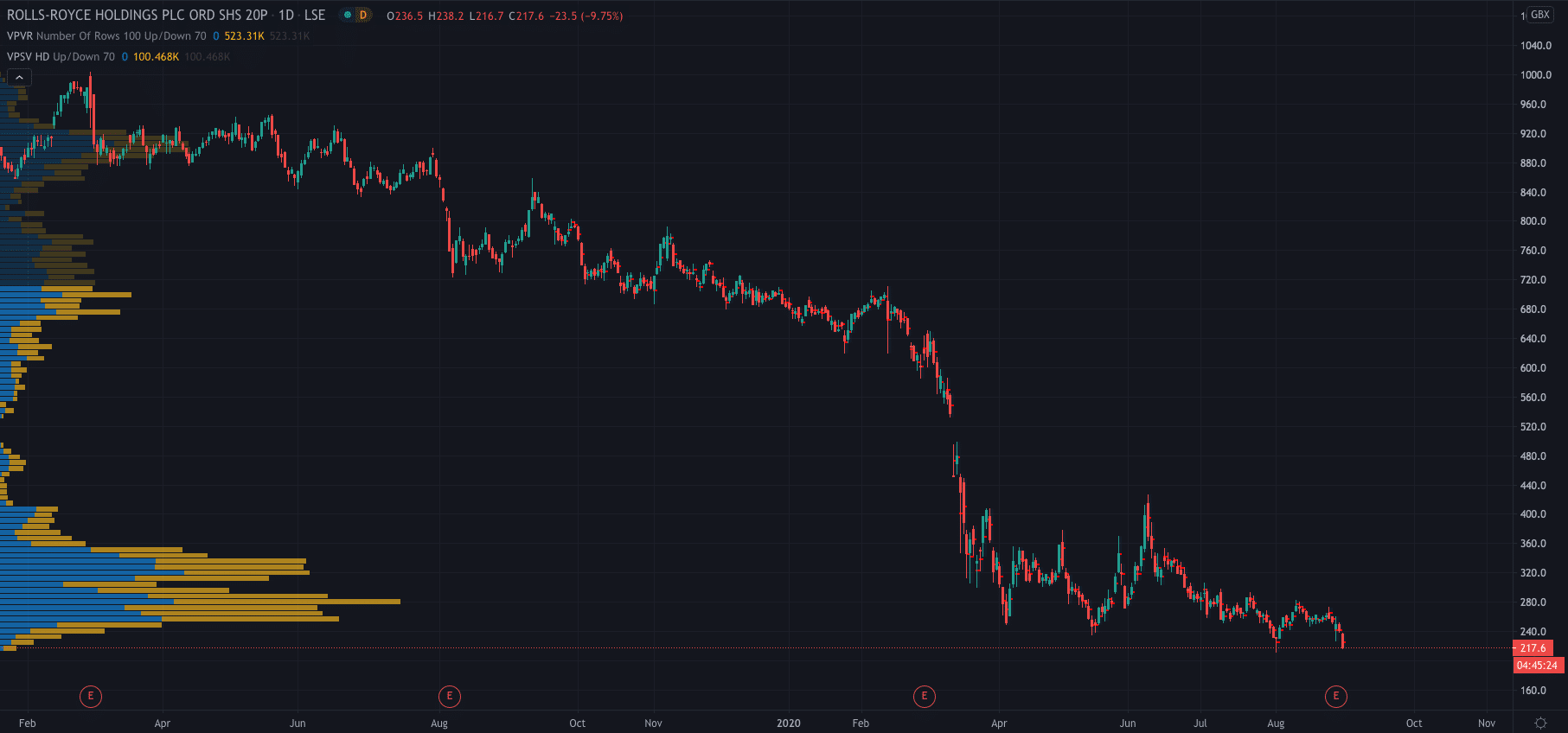 The plunge is a continuation of the company's ongoing struggles…
Last Thursday the company reported a record pre-tax loss of £5.4 billion for the first half of the year, while a day before the company confirmed the closure of its factories in Nottinghamshire and Lancashire as part of plans to cut 3,000 jobs in the UK.
It is the most significant restructuring in the company's history, reducing its sites from 11 to six, according to the BBC, with its wide-body engine assembly and testing to be consolidated at its main site in Derby.
Now let's go back to the coronavirus pandemic. Travel, as I'm sure you know, has almost come to a standstill, and as a result, Rolls-Royce's manufacturing of jet engines has been hampered.
The company's engines are mainly used in wide-bodied planes which are used for intercontinental travel, something that is almost non-existent at the moment.
It had initially been expected to deliver 500 jet engines this year, it is now only expected to provide half of that…
And, another important point from the BBC's article is that Rolls-Royce not only makes money from the sale of its engines but also their use, therefore losing out on even more revenue.
It's no wonder its share price continues to plummet as the company struggles to deal with a whole host of issues.
And, just one last thing to add to the company's share price misery…
Analysts at Credit Suisse cut its price target to 200p and issued an 'Underperform' rating today. Rolls-Royce just can't catch a break.