Shares in fintech company [email protected] (LON:SYME) have soared another 30% today after Thursday's trading session saw it rise over 100%…

The company, whose platform focuses on inventory monetisation, is trading at 0.30p per share, having traded as high as 0.34p earlier in today's session.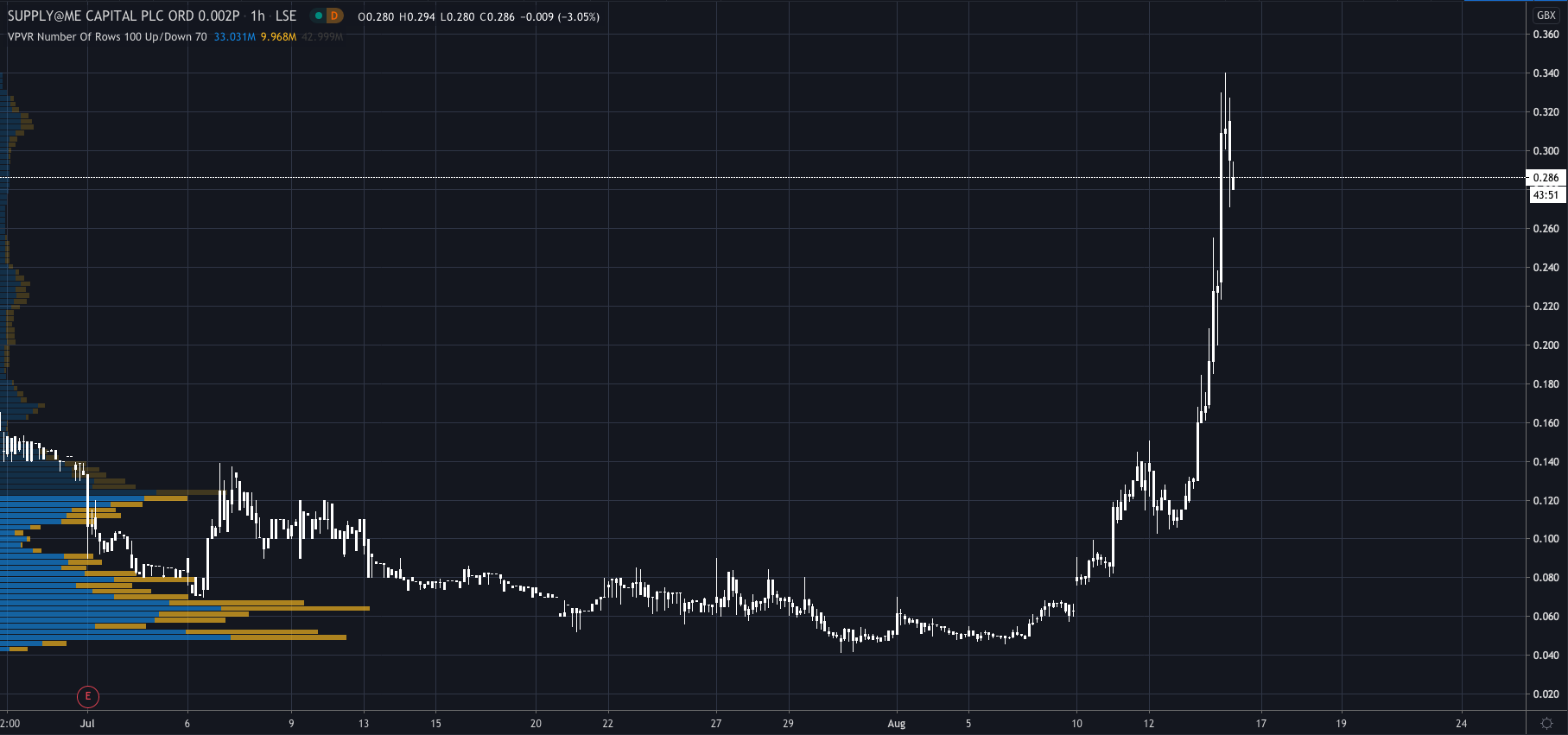 SYME's platform is used to match manufacturers and traders that want to monetise some of their stock for cash with investors who want to put money into portfolios of inventory assets via the platform.
But, what has caused [email protected]'s stock to drive higher?
Well, on August 10th the company announced it had signed a Memorandum of Understanding (MOU) with Khalen Abdulla Almass and his investment company, iMass LLC.
And, its share price has continued to surge since the announcement, gaining 347% this past week.
The deal will see iMass facilitate the expansion of [email protected] into the Middle Eastern market.
While the company reiterated that Europe remains its focus, and the UK is its next specific target, they feel that its partnership with iMass under the terms of the MOU, and the commercial and financial experience of Mr Almass will support its business expansion in the Middle East.
Alessandro Zamboni, Chief Executive of [email protected], commented, "We're very excited to have an opportunity to work closely with iMass and Mr Almass in the UAE.
He continued by saying that "bringing such financial services professionals and their extensive network of business connections and local knowledge into partnership with us should give SYME the opportunity to launch and scale-up well in this region.
"The results of the joint analysis were very positive and we hope that the initial pilot scheme, by the end of Q1 2021, will bring favourable results."
A couple of weeks ago, the company also announced that discussions are progressing with a large financial company regarding an inventory monetisation pilot programme in the UK…
The target for [email protected] is to start the programme by the end of 2020 with up to 10 UK client companies