Shares of Hikma Pharmaceuticals (LON: HIK) took a sharp dive after it was revealed that Boehringer Ingelheim Invest GmbH, a major shareholder, has exited its position in the London based pharma company. 

JP Morgan Securities said that the Germany company sold 28 million of its shares in Hikma Pharmaceuticals at £23.00 each, which represents a discount of 7.25% compared to yesterday's closing price, to institutional investors for around £295 million. 
Moreover, Boehringer will sell the remaining shares to Hikma itself for not more than £295 million, totaling the entire sale to nearly £1 billion.
"I would like to thank Boehringer Ingelheim for their support as a major shareholder in Hikma since our acquisition of Roxane in 2016. We are delighted to have the opportunity to welcome new investors into Hikma and at the same time have this unique opportunity to acquire a significant proportion of our share capital," said Said Darwazah, Executive Chairman of Hikma.
"The Buy Back reflects our confidence in the future prospects of the business and we will retain significant financial flexibility to continue to execute our strategy. We remain focused on delivering future growth and value creation for our shareholders."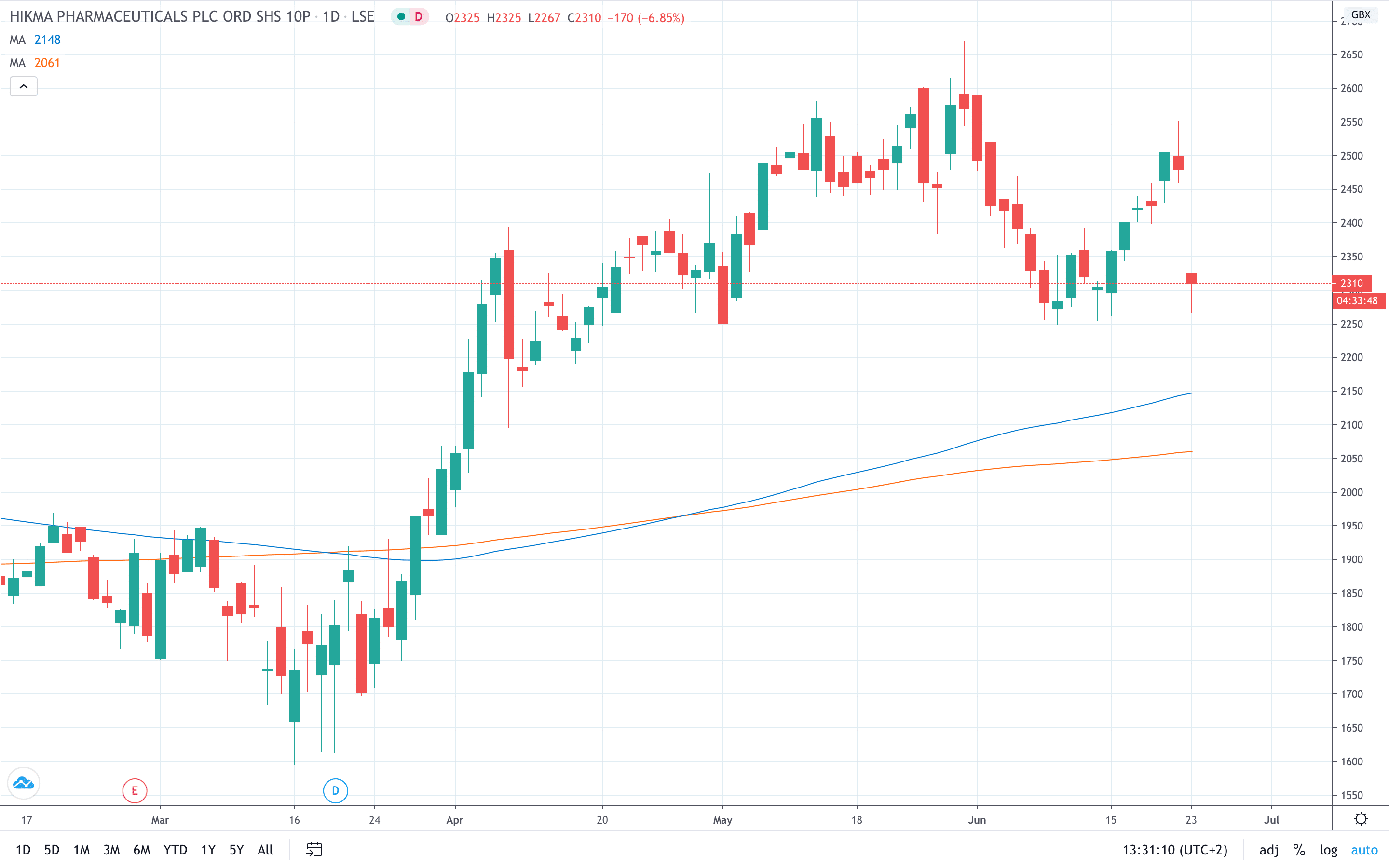 On Monday, JP Morgan Securities said that Boehringer is looking to sell its stake in Hikma through accelerated bookbuild offering. Following the completion of the sale, Boehringer will not have any stake in Hikma. Before the sale, the German company owned a 16.45% stake in Hikma Pharmaceuticals.
Shares of the pharma company plunged over 7% to below £23.00 on Tuesday to completely erase gains made in the past week.