Key points:
Weardale Lithium, or the Wearside lithium deposits, are not listed
It is possible though to gain exposure to the operations
Marechale and Alkemy are exposed to different parts of the process
The UK has a second potential lithium source in the Wearside, or Weardale, lithium deposits. This is in addition to the work being done in Cornwall by Cornish Lithium. The problem is that Weardale Lithium, the company doing the actual work, is not listed. However it is working alongside Tees Valley Lithium and perhaps we can gain exposure there? But sadly Tees Valley Lithium is also not quoted, so we can't get into it that way either. But the two companies do have substantial investors who are themselves quoted. We can gain exposure to Tees Valley Lithium through Alkemy Capital Investments (LON: ALK) for Tees Valley is a wholly owned subsidiary. We can gain access to Weardale Lithium through Marechale Capital (LON: MAC) which owns an 8.5% stake as a result both of its own investments and as part of the organisational group behind the effort.

Of course, we also need to note the other adventures that both Alkemy and Marechale are undertaking but it is still true that the only way we can gain exposure to Wearside or Weardale Lithium is in this indirect manner. Marechale offers us exposure to the lithium mining itself and Weardale, Alkemy to the processing of that lithium extracted through Tees Valley.
Of course, before we do any of this we do have to consider whether we want to gain exposure to yet another lithium company. There's that possibility that there are so many of them that there will be oversupply in the market. Against which we need to put the specific mining method they're attempting to use here and all those concerns the politicians have about security of supply and so on.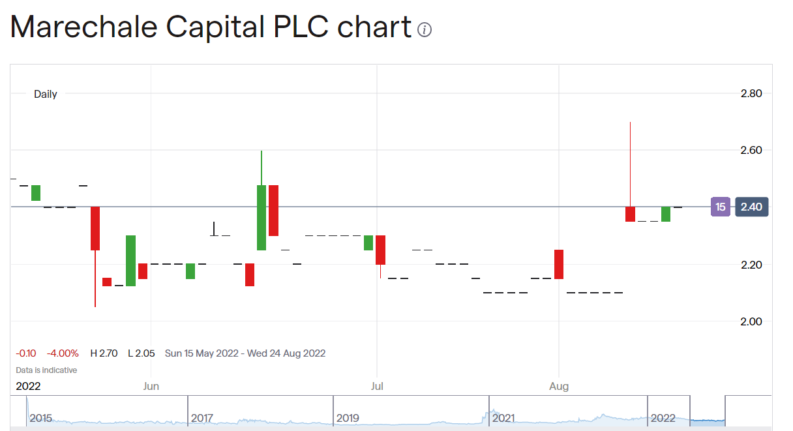 Also Read: The Best Lithium And Lithium Mining Stocks To Buy
It's also worth pondering what it is that Weardale is actually doing about lithium. There are two conventional methods of mining for Li. One is spodumene, hard rock mining. The other is evaporation of salt flats. The second is usually the cheaper, making spodumene the swing supplier. It's known that there is lithium in geothermal waters underneath the right sort of rocks. Just recently it has been proven that at concentrations of 100ppm (parts per million) Li in the water it can be extracted. What can make it highly economic is combining the Li extraction with geothermal power. This could be lower priced than spodumene mining, probably is, and might even be lower priced that brines evaporation.
It's where the method sits in that cost structure that really matters. For if the lithium market becomes oversupplied then it will be the highest cost producers that fail first. Currently we'd think that to be the spodumene processors so it matters where geothermal is in that cost structure.
The point here though is that we cannot gain direct exposure to such Wearside, Weardale, lithium, it needs to be through one of the two financiers, Alkemy or Marechale.