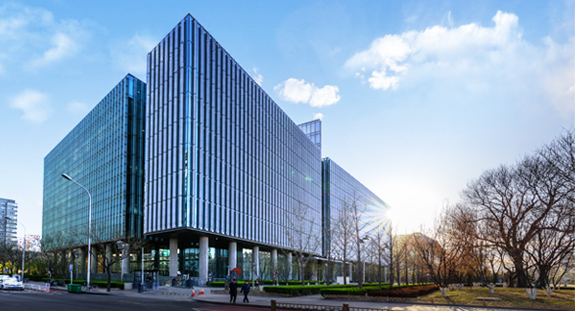 Key points:
Huaneng Power just commissioned a solar power plant with a 320 MW capacity.
The project is the largest floating PV project in the world.
China is now a world leader in embracing solar power as part of its grid.
The Huaneng Power International Inc ADRs (NYSE: HNP) rallied 6.5% after launching a 320MW floating solar power plant in China's Shandong province.

The floating array of solar power panels was launched in two phases on a water reservoir near the firm's 2.65 GW geothermal energy plant in Dezhou.
The solar power plant is now the world's largest floating PV project that is expected to generate 550 million kWh of electricity annually.
The project's first phase involved the installation of an 8 MWh storage facility and installing panels generating 200 MW of electricity. The second phase involved the installation of 120 MW capacity panels.
Huaneng Power had commissioned a Photovoltaic Power Station generating 130 MW of electricity at peak capacity in mid-December, describing it as China's first intertidal PV project.
The project is located near Yuhuan, Zhejiang province and is expected to generate 150 million kWh per year from 242,000 solar modules installed on an area covering 1.2 million square miles.
According to the company, the project was designed to resist typhoons and water corrosion, among other harsh environmental factors.
Huaneng is building a 2 GW PV power project, with the first 320 MW capacity will be installed by the end of 2022, and the rest will be built by 2026.
The project will be built in Fengcheng, Jiangxi province, cementing China's position as a world leader in terms of total installed solar power capacity, far outpacing the rest of the world in embracing solar power as a crucial part of its national grid.
Investors interested in Huaneng stock ADRs should remember that the stock rallied over 93% in 2021 and has risen over 6% on the first trading day of 2022. While there could be more gains in the coming year, the stock seems quite expensively priced to me.
However, I would buy on any significant dips.
*This is not investment advice. Always do your due diligence before making investment decisions.
Huaneng Power stock price.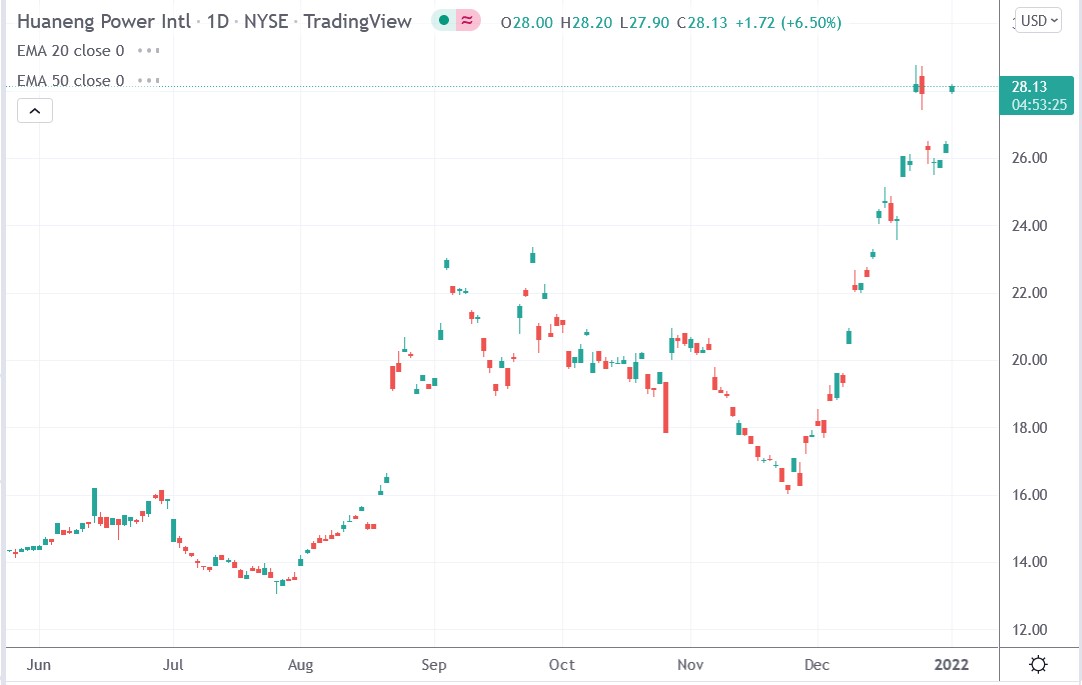 Huaneng stock price rallied 6.50% to trade at $28.13, rising from Friday's closing price of $26.42.
Should You Invest in Huaneng Shares?
One of the most frequently asked questions we receive is, "what stocks are best to buy right now?" It's a wide-ranging question, but one that we have answered… Our AskTraders stock analysts regularly review the market and compile a list of which companies you should be adding to your portfolio, including short and longer-term positions. Here are the best stocks to buy right now.