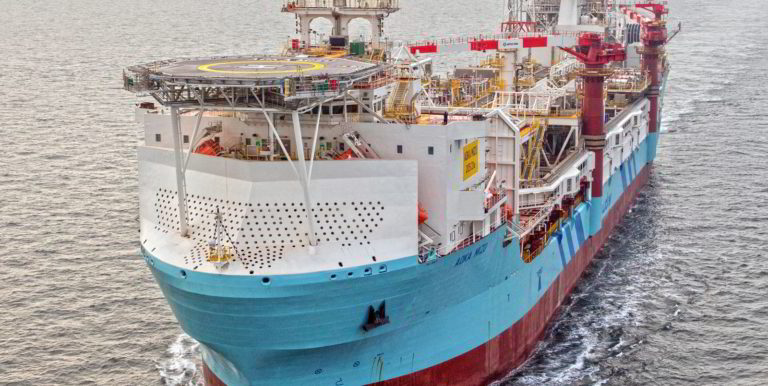 Shares of Hurricane Energy PLC (LON: HUR) surged 17.4% after the company revealed that it had resumed production at its Lancaster oil field following a shutdown occasioned by the annual maintenance work on the Aoka Mizu vessel.

The UK North Sea focused oil company also told investors that production at its 205/21a-6 (P6) well was almost stable after shutting down the well on June 8 after an electric submersible pump (ESP) had electrical issues.
The resumption of production activities on the P6 well provided a welcome relief to both shareholders and management, given that the well was producing 11,020 barrels of oil equivalent per day before the shutdown.
Hurricane Energy shares later gave up most of their gains as investors remained worried about the company's financial restructuring plan that the UK High Court thwarted after most shareholders voted against the plan, favouring bondholders.
The offshore oil company has not unveiled a new plan after the High Court sided with its shareholders who would have been almost liquidated under the previous plan, which I covered in a previous article.
The resignation of Hurricane Energy's board of directors following the court ruling left its shareholders, led by Crystal Amber, in control of the company. As a result, many are waiting to see what the activist investors have planned for the oil company.
Many hope that Crystal Amber and a new management team will unveil a plan to save the company while satisfying both shareholders and bondholders to prevent the company from sinking into administration.
Meanwhile, I would not be opening any new positions in Hurricane Energy, given the significant uncertainty surrounding its future.
*This is not investment advice.
Hurricane Energy share price.
Hurricane Energy shares surged 17.4% to trade at 3.551p, rising from Tuesday's closing price of 3.025p.
Should You Invest in Hurricane Energy Shares?
One of the most frequently asked questions we receive is, "what stocks are best to buy right now?" It's a wide-ranging question, but one that we have answered… Our AskTraders stock analysts regularly review the market and compile a list of which companies you should be adding to your portfolio, including short and longer-term positions. Here are the best stocks to buy right now