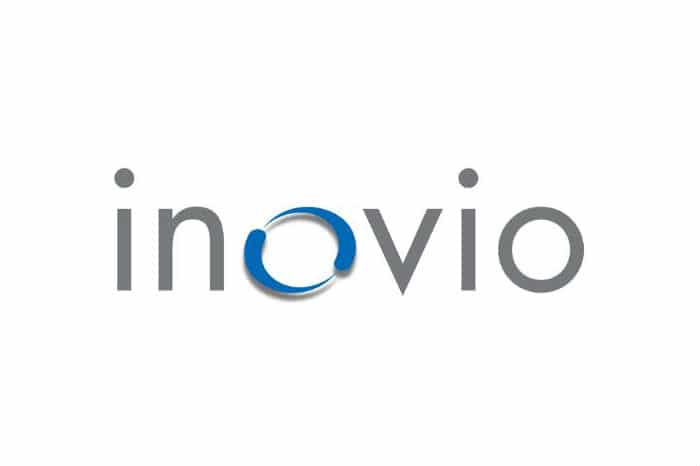 Wednesday saw Inovio Pharmaceuticals (NASDAQ: INO) stock slide -6.84% with its share price continuing on that downward slope again today. It is currently trading at $10.29 premarket on Thursday after closing Wednesday's session at $10.63 per share…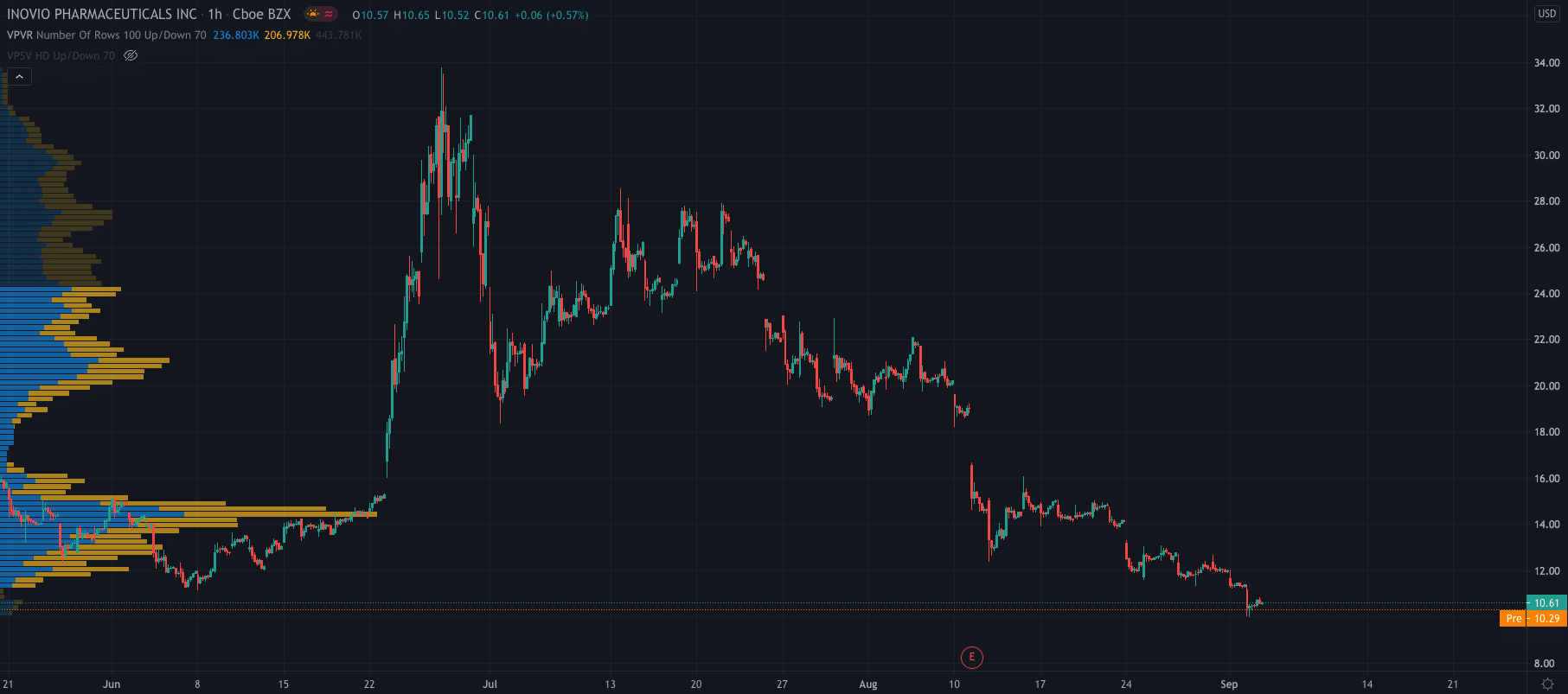 Source: TradingView
But what has caused the drop…
Well, it comes down to Muddy Waters Research, a privately held investment fund and due diligence company, who stated that they are short the company.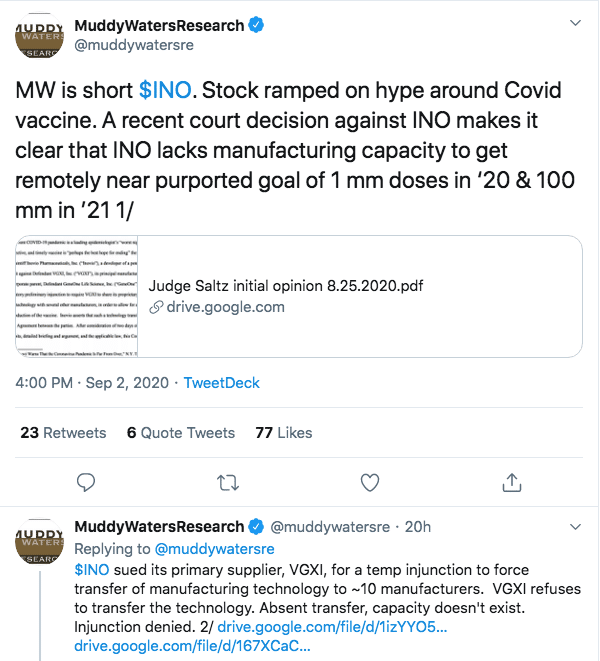 The research company stated that the reasons for its short position are a recent court decision and the surge in its price after the hype about its COVID-19 vaccine.
Muddy Waters stated in a Tweet that "a recent court decision against INO makes it clear that INO lacks manufacturing capacity to get remotely near purported goal of 1 mm doses in '20 & 100 mm in '21."
The court decision refers to a recent case where Inovio sued its primary supplier, VGXI, for a temporary injunction to force the transfer of manufacturing technology, with Muddy Waters stating that without the transfer Inovio doesn't have the capacity…
Inovio is now waiting for the final judgement on the case.
Muddy Waters went on to state that they don't see Inovio competing with the five Operation Warp Speed vaccine candidates.
And, in the final Tweet of the thread, the investment fund said they "concur" with a recent report by Citron Research on Inivio that called Inovio "one of the longest running and most blatant stock promotion schemes ever witnessed by Citron."
Ouch!
PEOPLE WHO READ THIS ALSO READ: