Intra-Cellular Therapies (NASDAQ: ITCI) has announced positive topline results from its Phase 3 clinical trial into lumateperone for the treatment of bipolar depression, sending its stock price catapulting higher.
"Our program now has confirmatory evidence of efficacy and a favorable safety and tolerability profile of lumateperone in bipolar depression," commented Dr Sharon Mates, Chairman and CEO of Intra-Cellular Therapies.
The study was conducted in five countries, including the USA, with a total of 529 patients.
ITCI stated that lumateperone "met the primary endpoint by demonstrating a statistically significant improvement compared to placebo."
ITCI share price…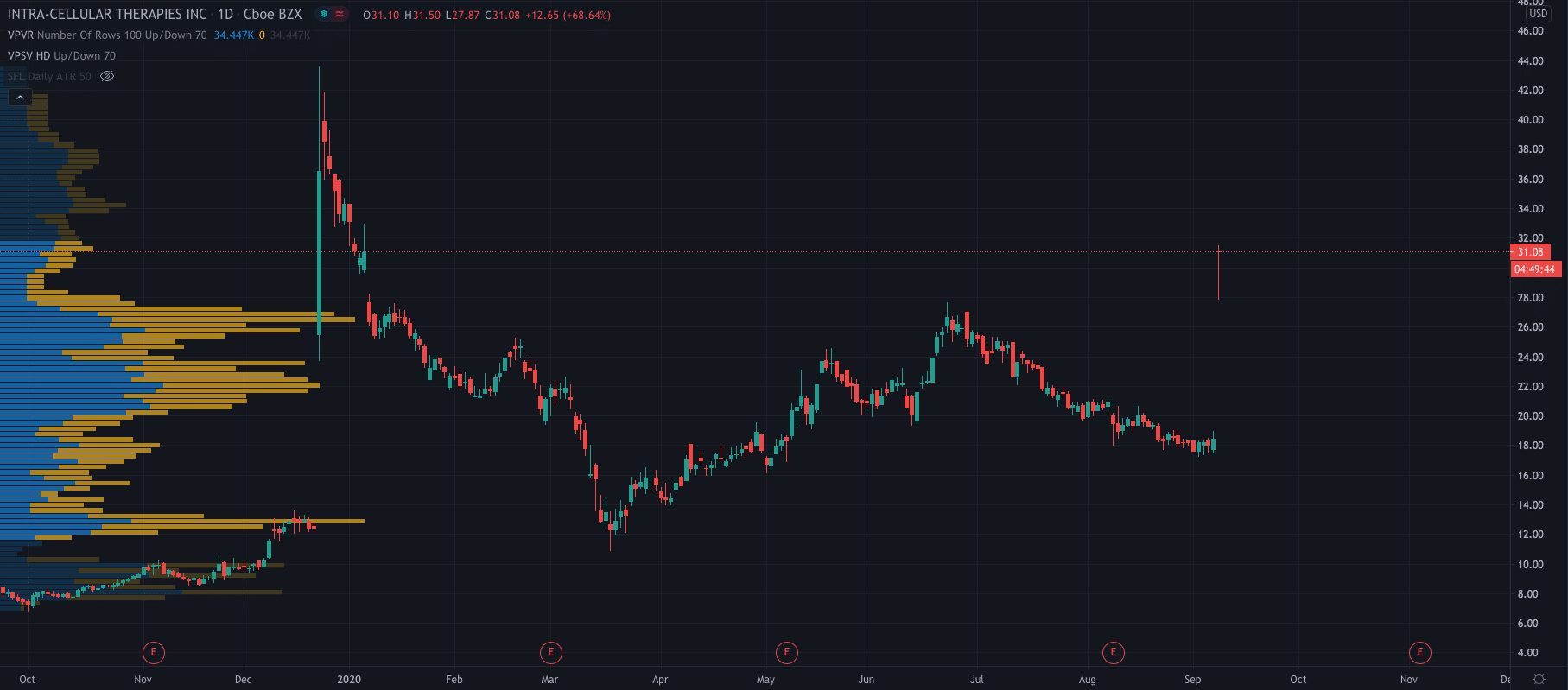 The news has resulted in ITCI's share price climbing over 65% higher to $30.46 per share after closing Tuesday's trading session at $18.43. Its share price has increased by 54% in the last month.