Jakks Pacific (NASDAQ:JAKKS) has announced a multi-year global toy licensing deal with Electronic Arts (EA) to produce a toy line based on Apex Legends, EA's battle royale game.

As part of the agreement, Jakks Pacific will have worldwide rights to manufacture and sell action figures for the game, as well as accessories, and role-play toys.
According to the announcement, the toys will be launched in retail toy stores this October, and there will be more next year.
Apex Legends is a free to play game that reached 50 million downloads in the first month of its release. The game now has more than 70 million players and nine million followers on streaming service Twitch.
Today has seen the company's share price surge after the announcement.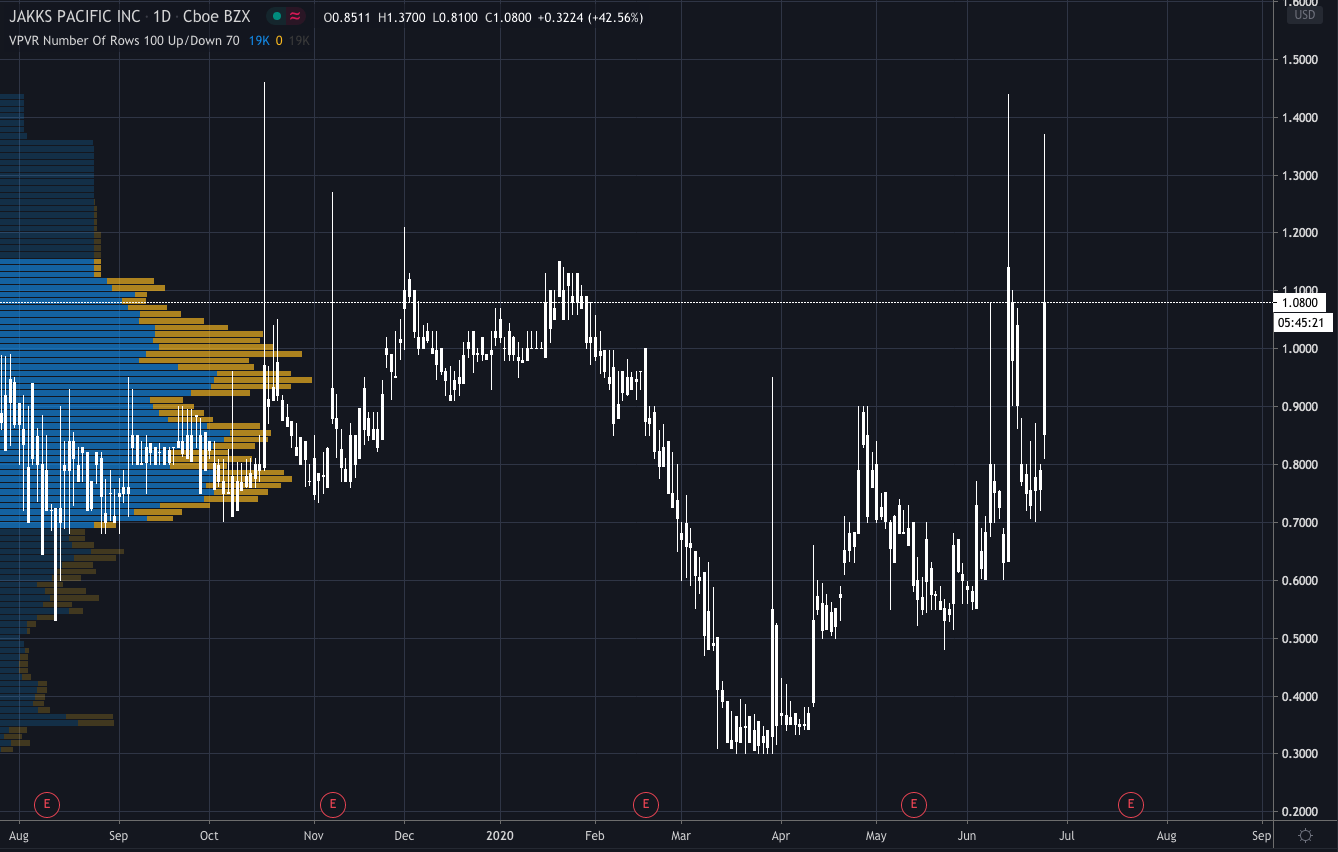 It closed yesterday at $0.757 and today is currently trading at $1.09, having reached as high as $1.37 earlier in the session.
While the new deal is undoubtedly a positive for the company, analysts have a median price target of $0.80, and so we could see a fall as we head towards the back end of the week.
If the stock did manage to close above $1.14 today, we could see the move higher continue.