E-commerce platform Jumia Technologies (NYSE:JMIA) saw its operating loss decrease by 44% in its second-quarter earnings report, despite the uncertainty of the coronavirus pandemic…

In its Q2 results published today, the company said it's operating loss was €37.6 million, which represents a 44% decrease from the same period last year.
The US-listed company who shares have skyrocketed in the last 2 months warned that the current climate is uncertain, but they are positioned well…
"We have made significant progress on our path to profitability in the second quarter of 2020, with Operating loss decreasing 44% year-over-year to €37.6 million. This was achieved thanks to an all-time high Gross Profit after Fulfillment expense of €6.0 million and record levels of marketing efficiency with Sales & Advertising expense decreasing by 51% year-over-year," commented Jeremy Hodara and Sacha Poignonnec, Co-Chief Executive Officers of Jumia.
"We are navigating these uncertain times of COVID-19 pandemic with strong financial discipline and operational agility which positions us to emerge from this crisis stronger and even more relevant to our consumers, sellers and communities," they continued.
Despite the positive tone to the report, investors haven't reacted well, with the company's share price falling over 19% premarket, currently trading at $13.25 per share after yesterday saw it fall over 17% to $16.37.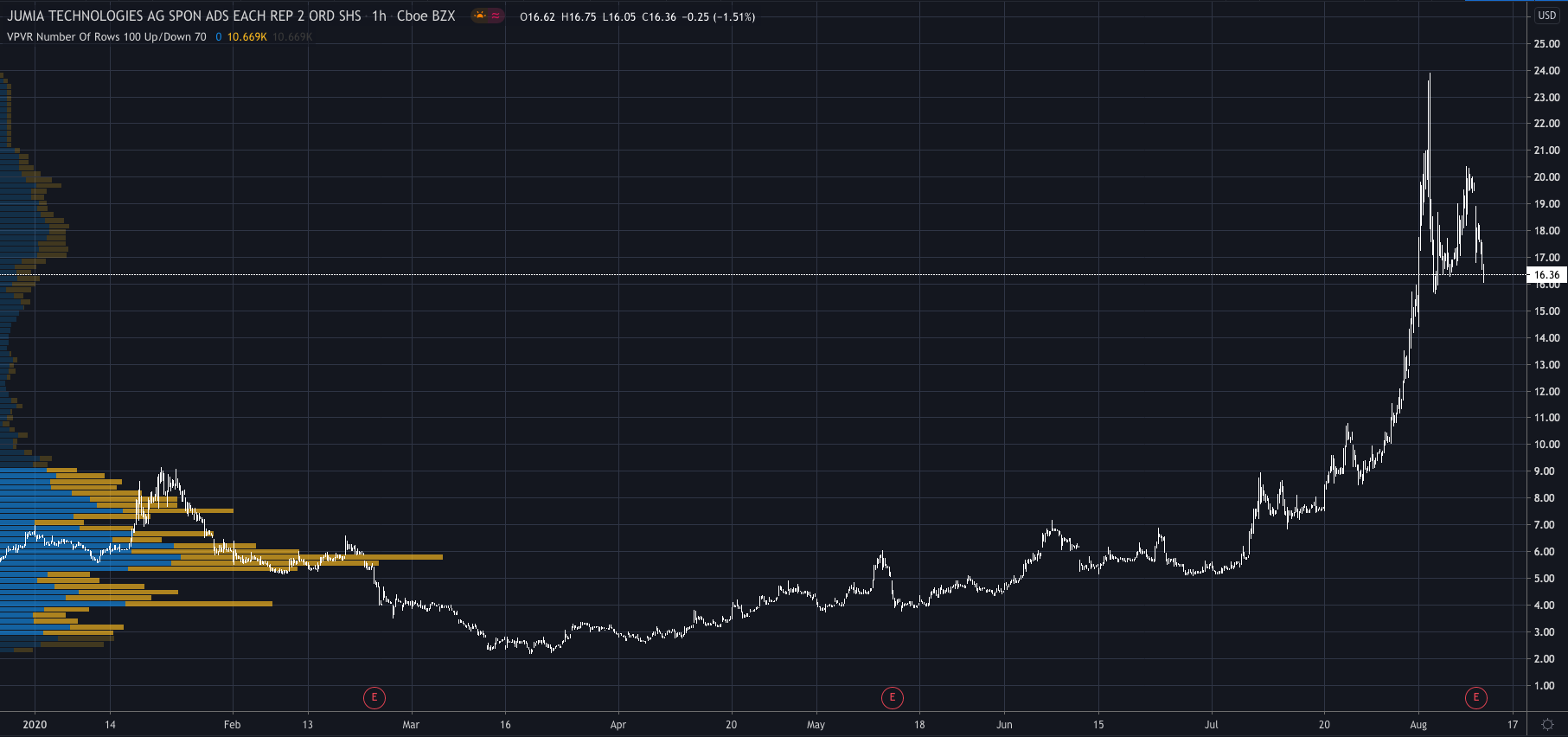 The fall in its stock price looks as though it could be attributed to the company having to pay $5 million to settle several class-action lawsuits taken against them.
The company said that "the cases assert claims under federal securities laws based on alleged misstatements and omissions in connection with, and following, our initial public offering.
"On August 11, 2020, we reached an agreement to fully resolve all of the actions, subject to standard conditions including court approval. Under this agreement, in which the defendants do not admit any liability or wrongdoing, Jumia will make a settlement payment of $5 million, $1 million of which will be funded by insurance coverage."