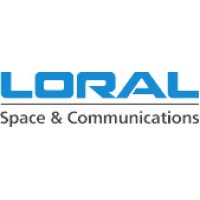 Loral Space & Communications (NASDAQ: LORL), Public Sector Pension Investment Board and Telesat have signed a deal to combine Loral and Telesat into a new company the firms announced on Tuesday. 

The deal will see the businesses form under Telesat Corporation, a new company headquartered in Canada, whose shares will be traded on the Nasdaq. 
In a statement, Telesat said that the transaction allows the company to support its growth initiatives which include its low earth orbit (LEO) satellite constellation. 
"Following the closing of the transaction, Telesat will have access to the public equity markets, providing increased flexibility and optionality to support our promising investment opportunities, including Telesat LEO, which will bridge the digital divide both at home in Canada and around the world, and give our customers the competitive advantage they need to be successful," Commented Telesat President, Dan Goldberg. 
The companies expect the deal to close in the second or third quarter of 2021. 
Shares of Loral surged since the announcement was made before the opening bell on Tuesday. Since the open they are trading at $23, having started the day at $23.50.
PEOPLE WHO READ THIS ALSO VIEWED: