Key points:
The LUNA crypto price has gotten off to a good start following its airdrop.
Investors bought the new LUNA token despite its predecessor's crash.
Should you buy it.?Read on to find out.
The LUNA 2.0 crypto started trading on most crypto exchanges on 29 May 2022 (yesterday), and its current price (as of 30 May) was USDT 6.40. The revamped crypto network performed much better than its now-defunct predecessor, aptly renamed LUNC, trading at 0.0001363.

Many were looking forward to the LUNA airdrop that would usher in LUNA 2.0 as Do Known, the founder of Terraform Labs, fought to re-establish the once-revered crypto token. But, interestingly, Do Kwon does not plan to launch another stablecoin after the spectacular de-pegging from the dollar and crash of TerrUSD (UST).
Do Kwon has renamed the original terra blockchain as Terra Classic and its associated coin as Terra Classic. The launch of the new Terra blockchain and its new LUNA token marks a new beginning for the crypto project, bringing the entire industry to its knees earlier this month.
I'm sure Dlo Kwon has learnt his lesson and will not launch another unsustainable yield programme that triggered the previous crash as attackers saw an opportunity to destabilise the TerraUSD stablecoin, which was not so stable after all.
The new LUNA token has a maximum supply of 1 billion tokens, which means it is currently worth over $6.38 billion. Therefore, for former LUNA investors to recoup their losses, the LUNAUSDT price has to rally to $25.5, given that the former token was worth $25.5 billion before the attack.
LUNA 2.0 has started on a solid footing, given that the token is listed on many leading exchanges, making it accessible to almost every interested investor. The wide distribution of the token is the primary driver behind its excellent start.
However, a rally to $25 would require Do Kwon to rebuild investor confidence in the project, which is not an easy task given the billions of dollars destroyed by the original LUNA token. However, we cannot rule out a rally in the future since the selloff in LUNA coincided with a broader crypto market selloff.
LUNA could quickly rally higher, boosted by the positive investor sentiment that will likely lift the entire industry in the future. Only time will tell how far LUNA 2.0 will go after its excellent start.
However, I would not buy the coin simply because there are much better projects in the market.
*This is not investment advice. Always do your due diligence before making investment decisions.
LUNA crypto price chart.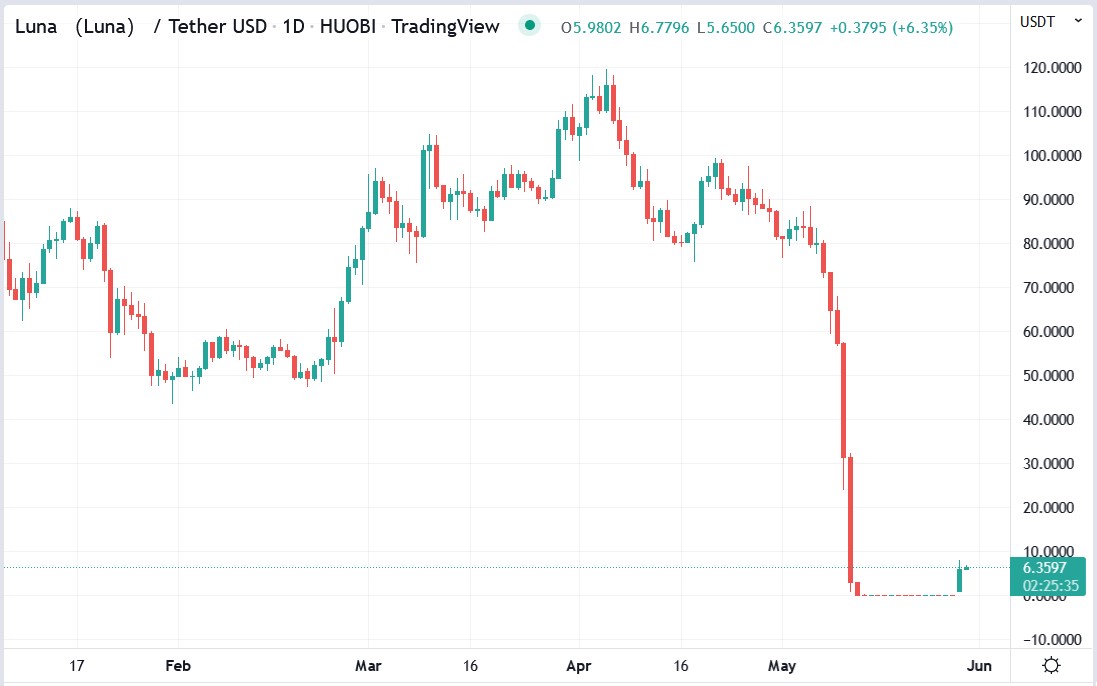 LUNA crypto price rallied higher following its long-awaited airdrop.