On Friday, Mast Energy Developments (LON: MAST) said its Bordesley project has now reached a construction-ready status, resulting in its share price opening 1.5% higher.
The company, which recently listed in London, revealed its board and management embarked on a work programme to review and evaluate its available pipeline of sites to ensure its business strategy was met.
Now that Mast has adequate funding, it has intensified its development programme on the Bordesley site. It has also obtained an updated EPC Scope of Works (SoW) proposal from Clarke Energy (the preferred EPC provider), along with updated and amended site specifications.

The site specifications include:
The gas reciprocating engine combination reconfiguration reduced the combined power pack to two engines from the original three.

The optimised number of units provides clear benefits regarding the capital cost of equipment, site installation time/cost, and operations & maintenance costs.

The delivery lead time for the selected generation equipment has been optimised to 22 weeks from the original 26.
Clarke Energy will assume the roles of Principal contractor and Principal designer. They will also be responsible for the connection of natural gas supply downstream from the new gas metering kiosk through to each engine, provision of the civil engineering works and compound construction.
The EPC SoW fee proposal is £2.9 million vs the previously reported £2.8 million, due to the inclusion of an exhaust stack, civil engineering works, compound construction and the connection of the natural gas supply to the engines.
Mast and Clarke are currently executing the EPC agreement, with construction expected to commence in June 2021.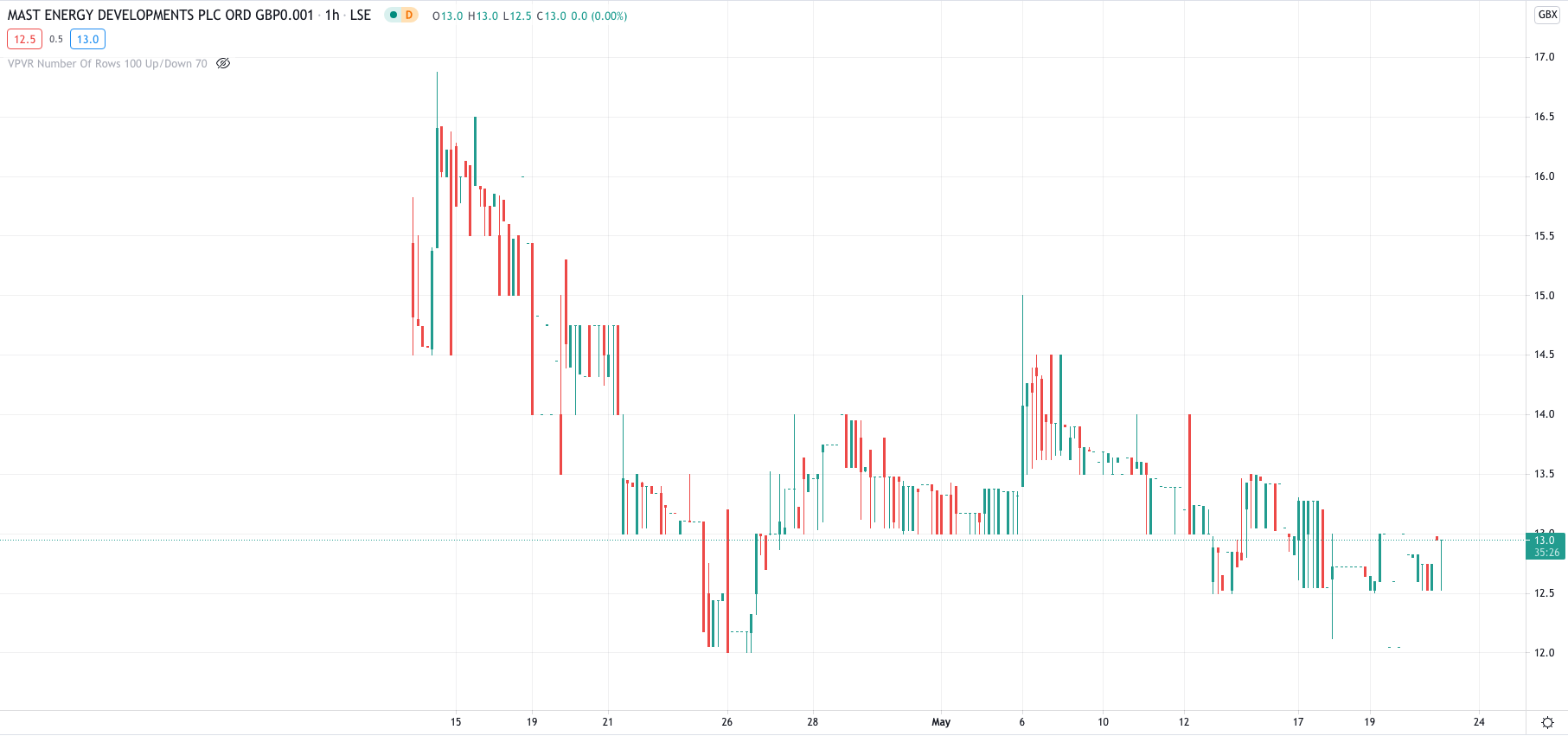 Louis Coetzee, Non-Executive Chairman, said: "We are delighted with the progress we have made since announcing the successful IPO of MED. The operations teams have rapidly gained traction with development of the planned work and we can see the benefit of optimisation of technical work, feeding into commercial and business plans. 
"We are particularly pleased with the significant gains we have already made in terms of savings and improved generation capacity as well as earlier than expected first production timeline."
Mast's share price is currently trading 1.57% above Thursday's close at 13p.
Should You Invest in Mast Energy Developments Shares?
One of the most frequently asked questions we receive is, "what stocks are best to buy right now?" It's a wide-ranging question, but one that we have answered… Our AskTraders stock analysts regularly review the market and compile a list of which companies you should be adding to your portfolio, including short and longer-term positions. Here are the best stocks to buy right now