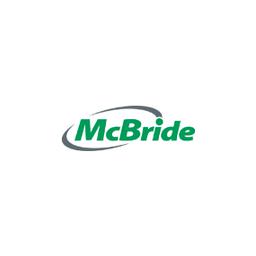 Shares of British-based manufacturing business, McBride plc (LON: MCB) are up over 8% after the company released a positive trading update on Friday. 

McBride said that its full-year earnings are "expected to be weighted to the first half of the year, partly reflecting weak comparatives in the prior period."
However, the company stated that in November and December 2020 they are expected to trade favourably compared to 2019, resulting in the board now expecting a first-half sales growth of 2%. 
"This improved revenue performance combined with continued factory efficiencies, limited operational impact from COVID-19, lower than expected operating costs and input costs for certain raw material and packaging items, will see a material year-on-year improvement in first-half earnings," McBride said in its statement.
While the company did warn of the uncertainty surrounding Brexit and the Covid-19 pandemic, they stated that they see an increase of 10% for the year ending June 2021 in its pre-tax profit ahead of the current market consensus of £25.2 million. 
The update saw McBride's share price rising to highs of 74.4p. They are currently trading at 71.6p, up 8.5% on the day.
PEOPLE WHO READ THIS ALSO VIEWED: