MGM Resorts International (NYSE:MGM) has seen its share price surge after announcing that IAC/InterActiveCorp (NASDAQ:IAC) has made a significant investment in the company.

IAC, the media and technology company founded by Barry Diller, said that they now own a 12% stake in MGM Resorts.
MGM's stock price jumped over 20% after the announcement, reaching $23.79 per share. However, it has since fallen and is now trading at $21.68, up by 13.93%, while IAC's share price has dropped by -1.82% and is trading at $130.63.
In IAC's letter to shareholders, it has accumulated a 12% share over the last few months, paying around $1 billion, because they felt it was a "once in a decade opportunity" for IAC to own a part of a large brand in an enormous market.
IAC also went on to say that they hope to develop a robust online gaming and sports betting presence with MGM.
"MGM, which pairs a strong physical presence and brand with talented online operators in a fast-growing joint venture in online gaming. Similar to Disney's advantages over pure-play streaming companies with an iconic brand and multiple avenues to monetize the same intellectual property between streaming, theatrical releases, merchandise, and theme parks, we believe MGM also is an aspirational brand, which could be delivered with daily accessibility and offer gaming consumers (including the 34 million M-life Rewards members) a wider range of services, both physical and digital, than any competitor," said IAC in its letter to shareholders.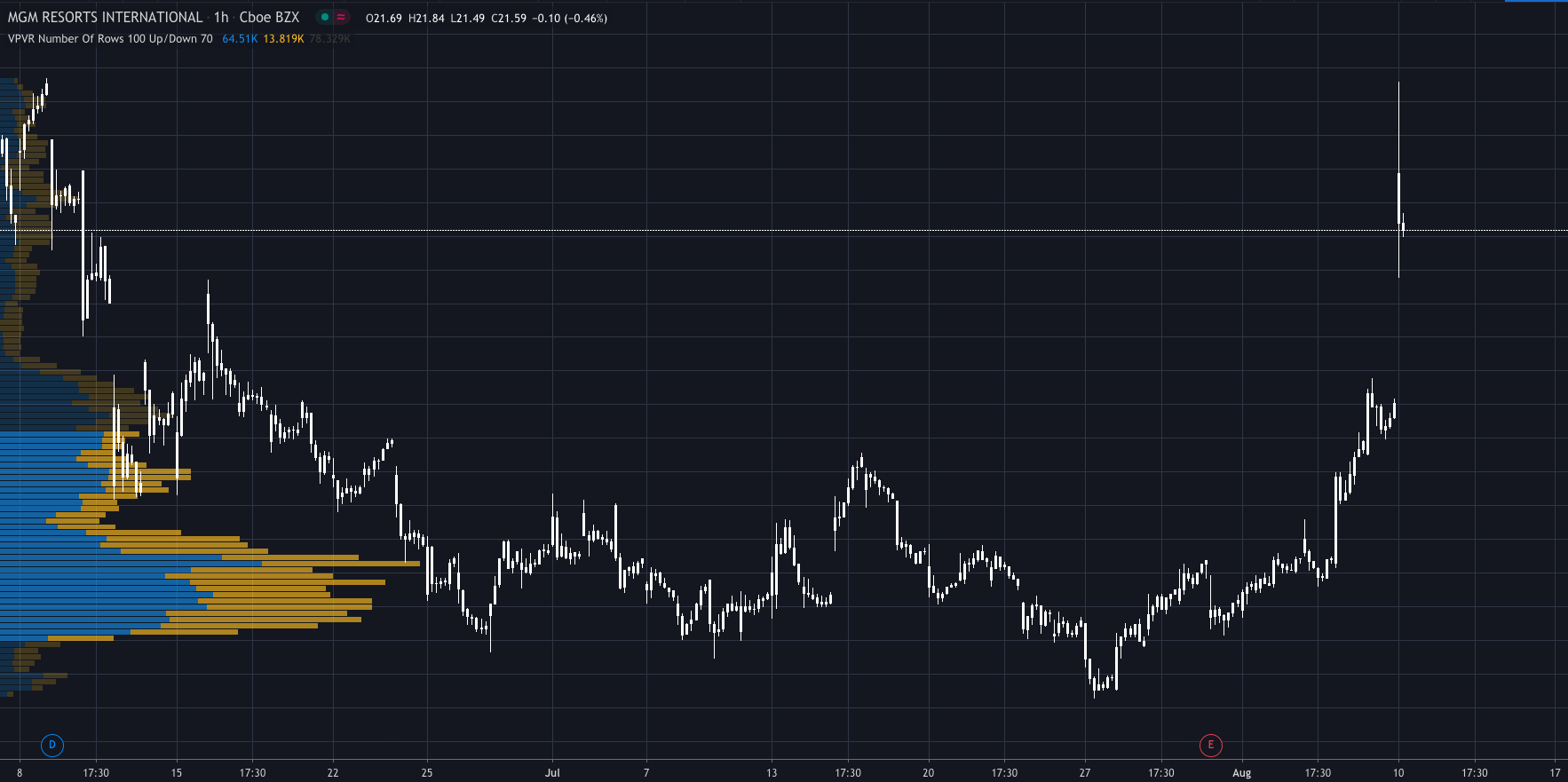 Paul Salem, MGM Resorts Chairman of the Board of Directors, said: "IAC's family of brands and digital expertise are a great complement to the direction MGM Resorts has been taking both in leveraging our digital assets to enhance our guests' experience and building a leading iGaming and sports betting business in BetMGM."