Key points:
Neither Morses Club nor Amigo Holdings is bust – to be clear on that
But the compensation claims for past lending threaten them both
The key question is can they escape that fate?
Both Morses Club (LON: MCL) and Amigo Holdings (LON: AMGO) are not bust at all – they're both still extant companies and their auditors have not declared that they must close down. On the other hand they're both being eaten by the claims lawyers and whether they survive to lend again depends upon how well they're able to deal with those fiscal assaults. This is the problem both face, both Morses and Amigo and there's no certainty that an acceptable way out will be found – that didn't happen for Wonga after all.

This makes any investment into either Morses Club or Amigo Holdings highly risky. On the other hand, there's an issue about the market behind all of this which means the upside – if the risk comes off – could be considerable too. They're both in the business of high risk credit (AMGO calls it, rather coyly, "mid-cost credit") and given the risks and overhead costs that's also high interest rate credit. There's been a considerable campaign – just read the Guardian comment pages to see examples – to kill off such high interest credit. Well, OK – but there's been no replacement for it. So, if a business can survive the changing rules and concoct an offering that is legal there should be a considerable market.
We can see when this reality over the legality of past contracts, the likely claims for compensation, started – in 2019: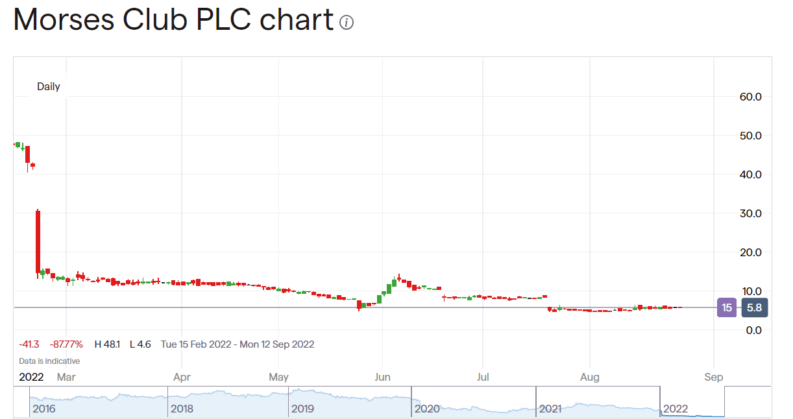 Also Read: The Best Financial Stocks To Buy Right Now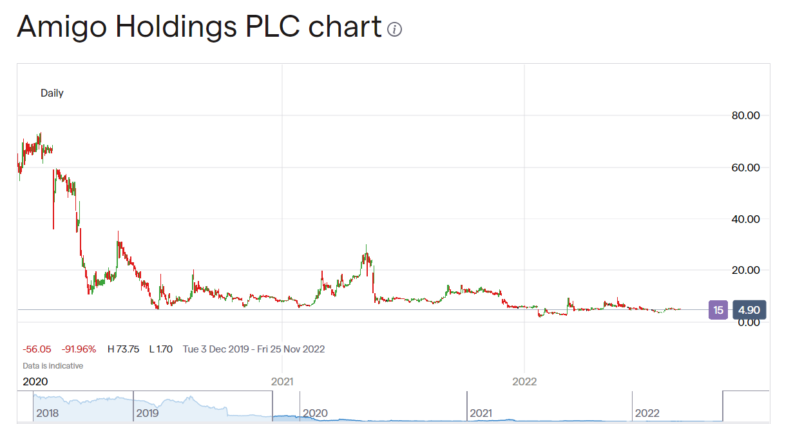 Both Amigo and Morses report their interims today. And while it's possible to look at actual numbers and so on it's made very clear that this being eaten by lawyers, the compensation thing, takes pride of place in both instances. Amigo:
"Engagement with the Financial Conduct Authority ("FCA") continues to be positive with Amigo's new platform, processes and procedures being assessed to satisfy the FCA that all conditions are being met to enable a return to lending."
Amigo has an arrangement with the compo seekers, but this is conditional upon being able to return to lending – and making the money to pay the compensation. That requires that the FCA signs off on the manner of that new lending – without it leading to further compensation claims.
"…however there is significant uncertainty of the total liability which will be paid. This is due to the fact that the methodology for assessing the population of claims is yet to be agreed, and the level of subsequent customers who may claim against that methodology not yet being known"
Morses is at an earlier stage, not knowing how many will try to claim compensation, nor how much each might be in line for. Morses also does not have a standstill agreement in place.
Both companies are – or are being – gutted by those compensation claims. Amigo agrees that if it cannot restart lending under new terms then it will go into liquidation. It's not a huge leap of faith to think that that could happen to Morses too. Both companies depend upon how the compo system works out – that's the risk that is being taken in either share.