Specialist pharmaceutical company N4 Pharma's  (LON:N4P) shares have surged over 80% to 14.50p per share on the announcement of its successful COVID-19 vitro study…
Shares in N4 Pharma reached as high as 15.26p before retracing.
So what have N4 said?
Well, the company is developing Nuvec, which is a delivery system for cancer treatments and vaccines…
And, the Nuvec system, "loaded with Coronavirus plasmid has successfully transfected Human Embryonic Kidney ("HEK") cells in vitro and induced an expression of the spike protein in the cells."
According to the company, the results are the second stage of a three-stage plan for its "COVID-19 proof of concept research project."
The project will now move on to the third stage.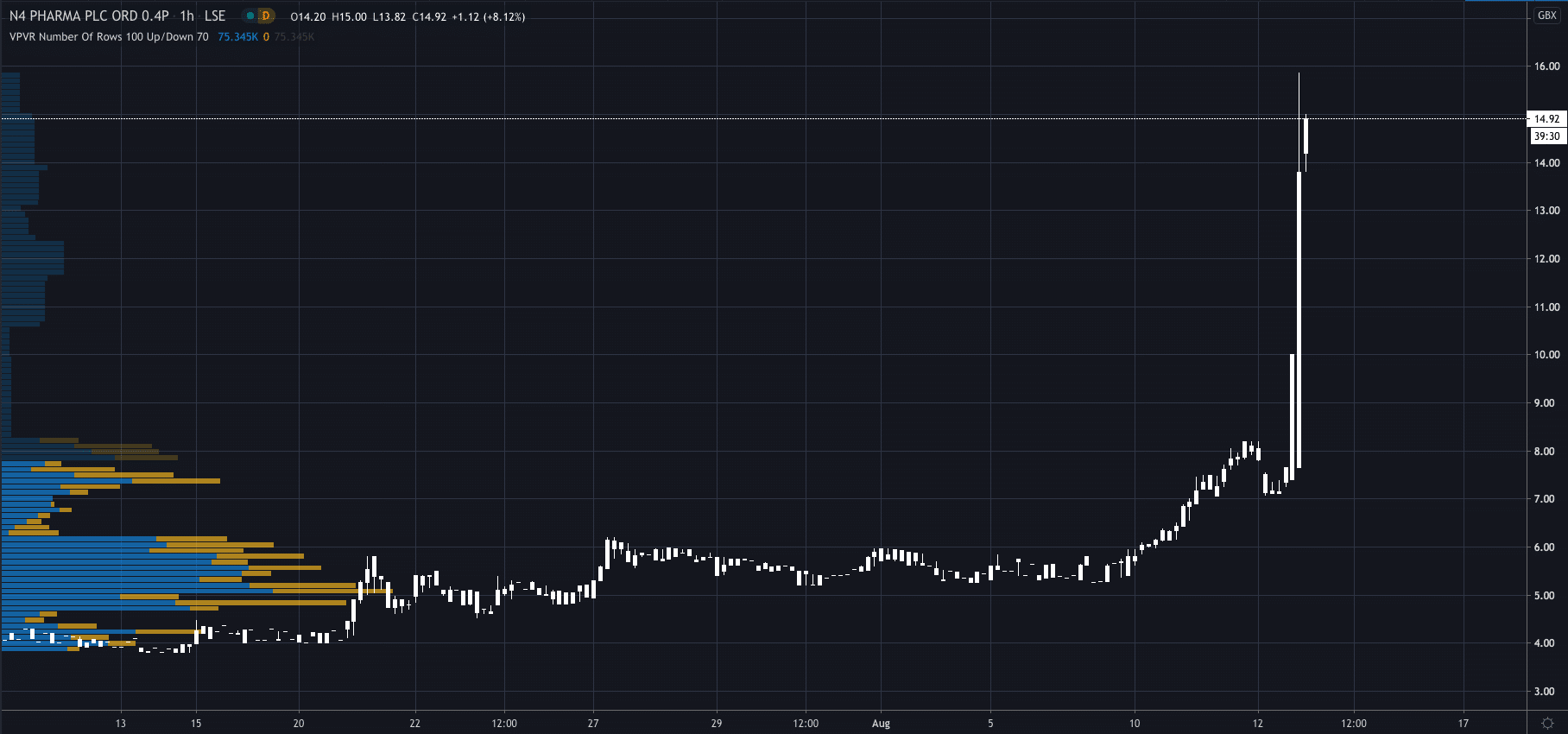 In the company's announcement its Chief Executive Officer, Nigel Theobald said: "We are delighted to have achieved in vitro transfection of HEK cells with Nuvec loaded with coronavirus plasmid. 
"We now move straight to the third stage of our Covid-19 project with our pre in vivo study at Evotec. The global pandemic continues to dominate all of our lives and we are extremely excited to be moving onto the next stage of our Covid-19 project, the successful outcome of which will determine our next work streams in this area and how we might collaborate with appropriate partners interested in any advantage our Nuvec delivery system may provide."