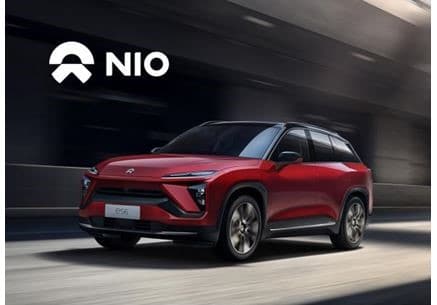 Electric vehicle maker Nio's (NYSE: NIO) shares have rallied over 7% premarket on Monday after the company reached a new record high for monthly deliveries.
The China-based company revealed a record of 5,055 vehicles delivered in October 2020 which represents a 100.1% increase year over year. 
Nio stated that the deliveries consisted of 2,695 ES6's, its five-seater SUV, 1,477 ES8's, its six and seven-seater SUV, and 883 EC6's, the company's five-seater coupe SUV.
So far this year the company has delivered 31,430 vehicles, an 11% increase year over year.
At the beginning of October Nio said it had delivered 4,708 vehicles in September, its previous record high.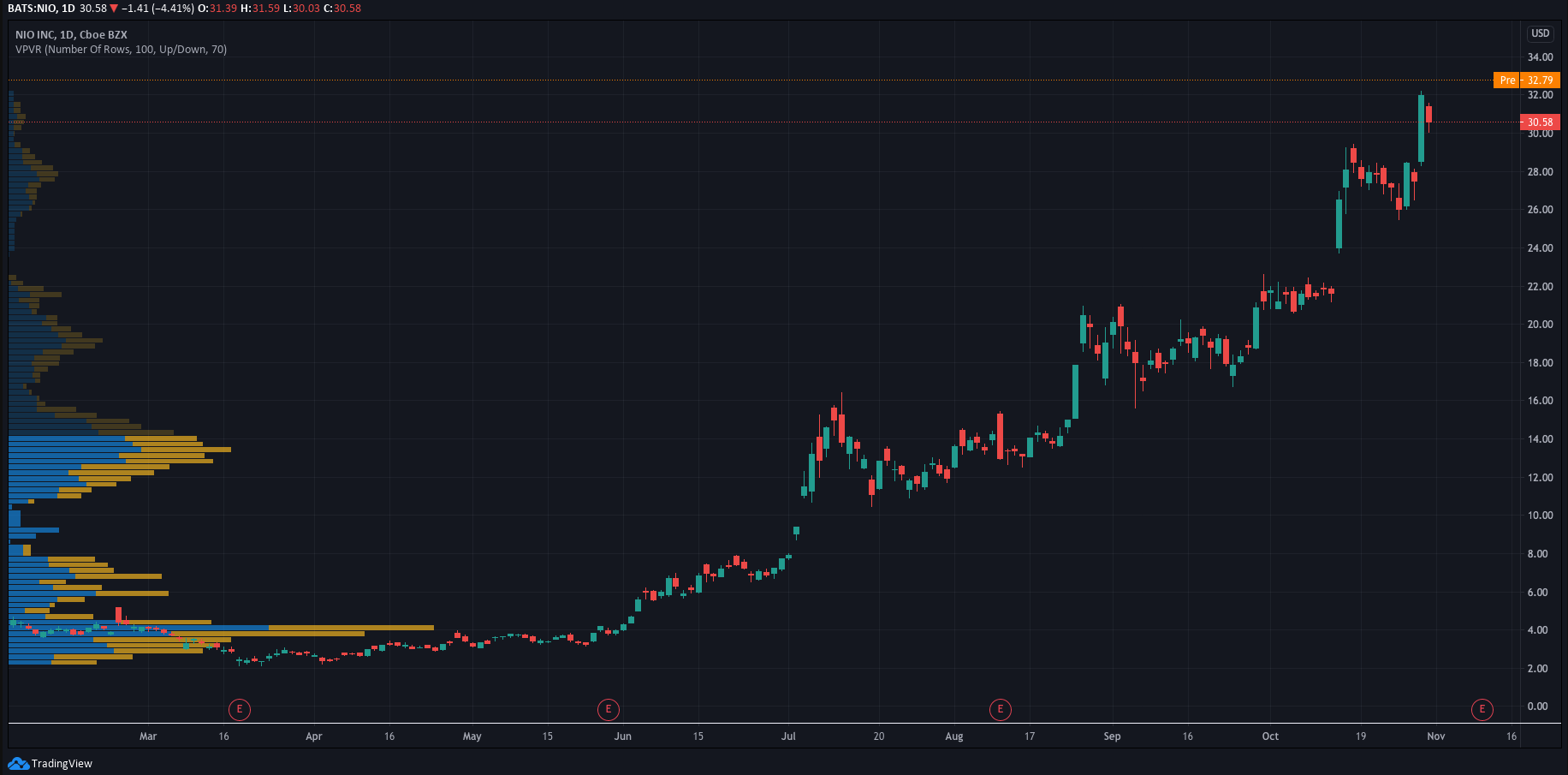 Back in August, the company revealed its battery as a service model where customers could purchase either the ES8, ES6 or EC6 models and subscribe to use its 70 kWh battery pack for a lower initial price. 
Today's delivery news has seen Nio shares rally 7.23% premarket to $32.79 after closing on Friday at $30.58.
Other electric vehicle companies have also seen their share prices increase with Fisker and LI Auto both up over 6% premarket. 
PEOPLE WHO READ THIS ALSO VIEWED: