NMCN (LON: NMCN) shares have fallen on Wednesday after the company said it expects full-year losses to be more significant than anticipated.
Back in October, NMCN said that the group was likely to report losses of between £13.5 and £15 million for the year. However, it has today revealed that losses before tax for the year will be £16.6 million.
The losses include adjustments from the prior year relating to errors which should have been identified and corrected at the reporting date and information affecting estimates which should have been available.
NMCN, therefore, adjusted its 2019 pre-tax profit to £2.1 million from £7.4 million.
"A number of difficult contracts are being brought to a conclusion. This, together with Covid-19 and the AMP project cycle have made for an extremely challenging year. Some £20.0 million of secured orders originally scheduled to be completed this financial year have slipped into 2021, due to the effects of coronavirus," NMCN stated.
The contract issues were primarily related to the company's water division, while, within the built environment, highways division NMCN has also made losses. However, its telecoms division has performed well after seeing increased expenditure on fibre by the telecoms industry.
Elsewhere, the construction engineering company said a medium-term debt package should be in place by the end of February 2021, while it enters the new year with a secured order book of £200 million.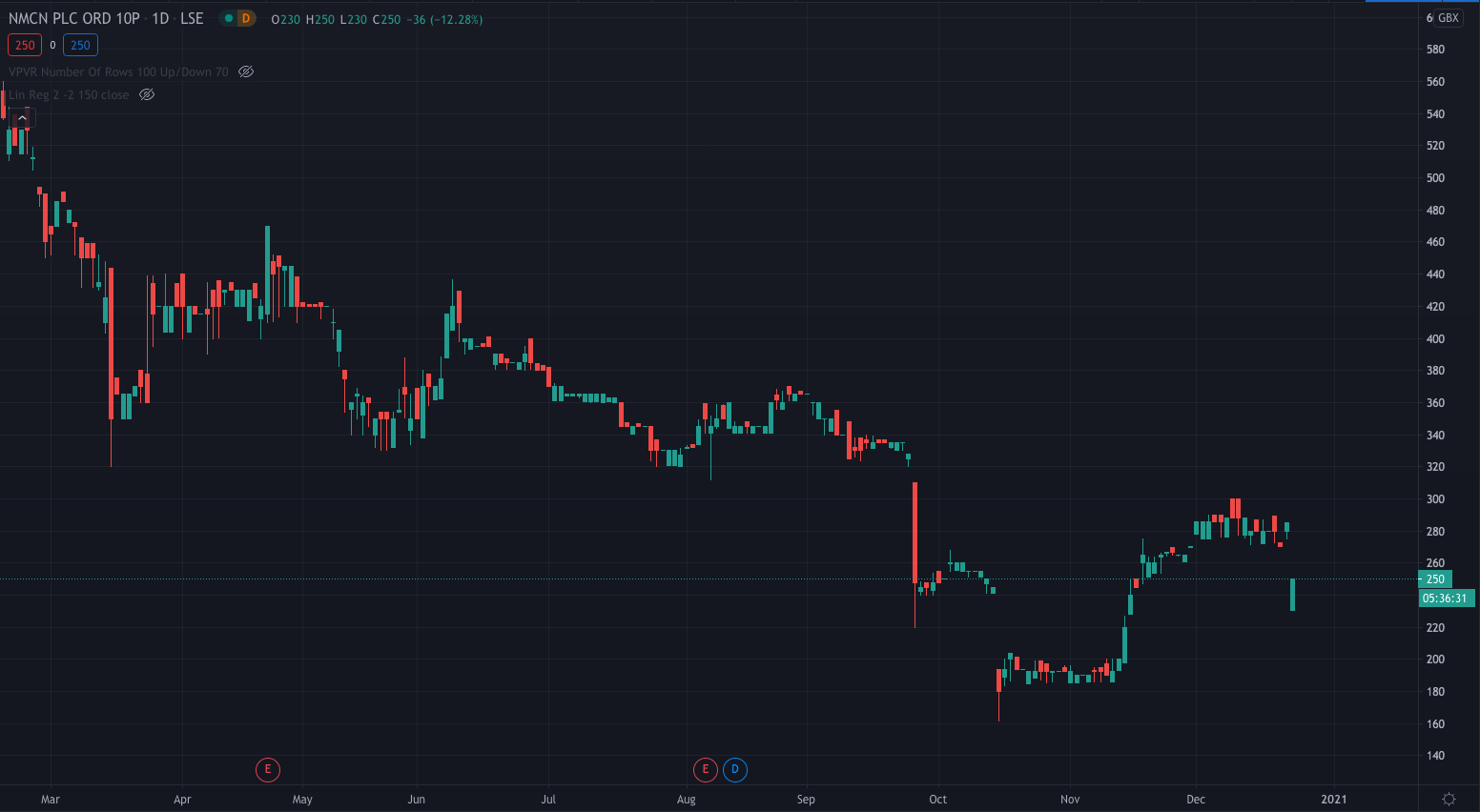 "2020 has unquestionably been a difficult year for the Group, with the combination of the Covid-19 constraints, the AMP transition and the consequences of prior year contract adjustments," commented Ian Elliott, NMCN's acting chairman.
"We will enter 2021 with many issues already addressed, with an encouraging order book, a strengthened management team and with the optimism of a return to profitability," Elliott added.
NMCN shares are down 12.28%, at 250p. Their low of the day so far is 230p per share.