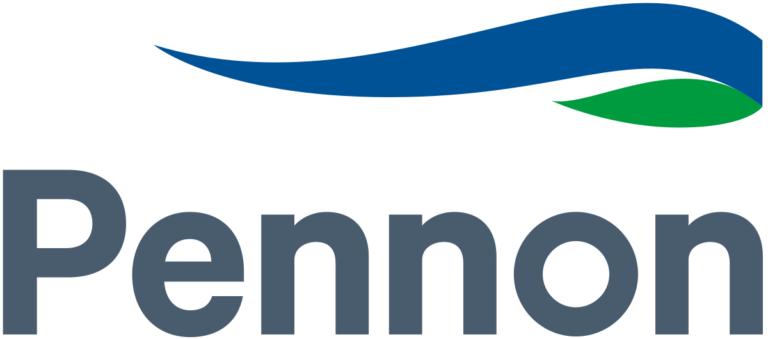 The shares of Pennon Group plc (LON: PNN) edged 3.83% higher despite being downgraded from a buy to hold by Societe Generale after completing the acquisition of Bristol Water for £814 million last week.

The British water utility company's shares are up 23.9% this year after having a stellar year marked by the disposal of Viridor, it's waste management, recycling and renewable energy subsidiary.
During the 2021 fiscal year, Pennon's profits surged to £1.76 billion ($2.49 billion) compared to the £200.4 million recorded in the 2020 financial year. However, the firm's revenues from continuing operations fell to £624.1 million from £636.7 million in the previous year.
Investors were unfazed by the rating downgrade given today's rally, which demonstrates confidence in the company's latest move to acquire Bristol Water.
The company paid out a special dividend of 355p per share following the Viridor disposal endearing it to shareholders while reducing its official dividend by over 50% due to the impact of the coronavirus pandemic.
Pennon shares have edged higher since late February. The company benefitted from the flight to safety/quality stocks that fueled a rally in value stocks such as utility companies as investors dumped last year's growth stocks.
The water utility company's shares are trading near their all-time high of 1209p, and investors will be watching to see if the shares can break above this crucial level.
However, the more likely scenario is that the shares shall encounter resistance at the level and trade sideways for a while before breaking above the level or reversing course and heading lower.
*This is not investment advice.
Pennon share price.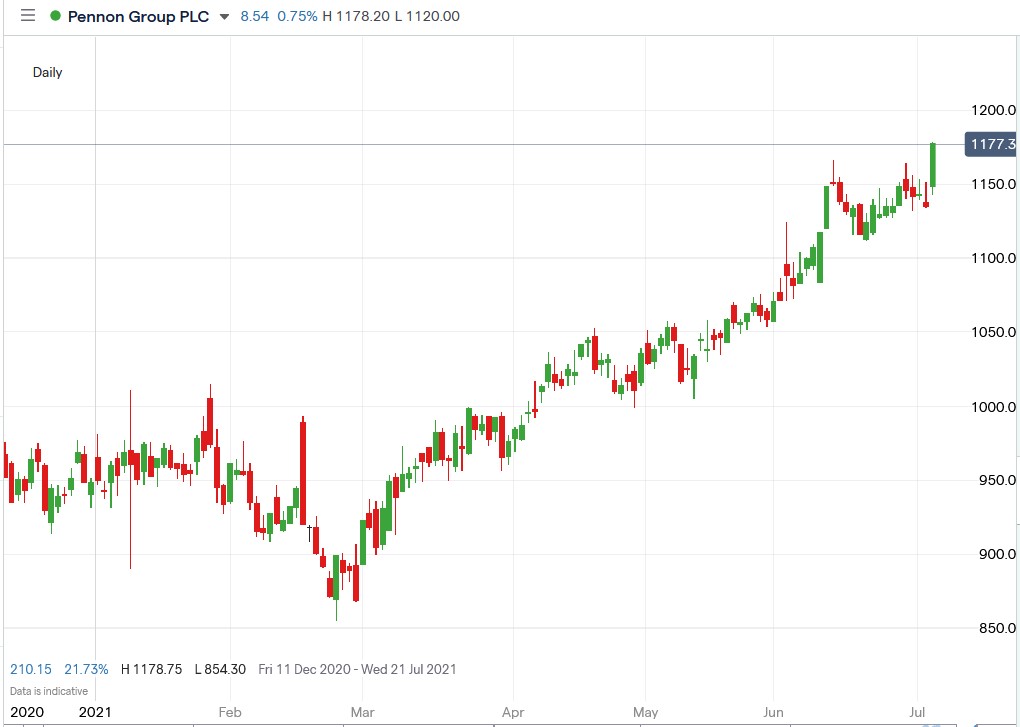 Pennon shares edged 3.83% higher to trade at 1178.75p, rising from Friday's closing price of 1135.25p.
Should You Invest in Pennon Shares?
One of the most frequently asked questions we receive is, "what stocks are best to buy right now?" It's a wide-ranging question, but one that we have answered… Our AskTraders stock analysts regularly review the market and compile a list of which companies you should be adding to your portfolio, including short and longer-term positions. Here are the best stocks to buy right now