Plug Power Inc (NASDAQ:PLUG) shares have surged after the company announced its second-quarter earnings, and that it is behind the Asda fuel cell project…
In its earnings report, the company revealed an adjusted loss of $0.03 per diluted share vs a net loss of $0.08 in the same quarter last year. They also achieved record gross billings of $72.4 million, a 24% increase from the same period the previous year and a 68% increase compared with Q1 2020.
It went on to reaffirm its 2020 full-year guidance and provide Q3 202 guidance of $110m to $115m for gross billings.
Plug also confirmed it has completed the acquisitions of United Hydrogen and Giner ELX…
In a separate press release, the company also revealed that it is providing UK supermarket chain Asda with hydrogen fuel cell solutions to power its lift truck fleet within its supply chain network.
Asda's partnership with Plug Power includes a purchase order agreement for Plug Power's full-service GenKey solution, beginning at its UK facility in Skelmersdale.
Plug Power's new customer continues its growth in Europe and represents the first deployment at scale of hydrogen fuel cell technology for material handling within the United Kingdom.
After the two announcements, shares in Plug surged over 20%. It has since retraced and is now trading at $10.65, up by 14%.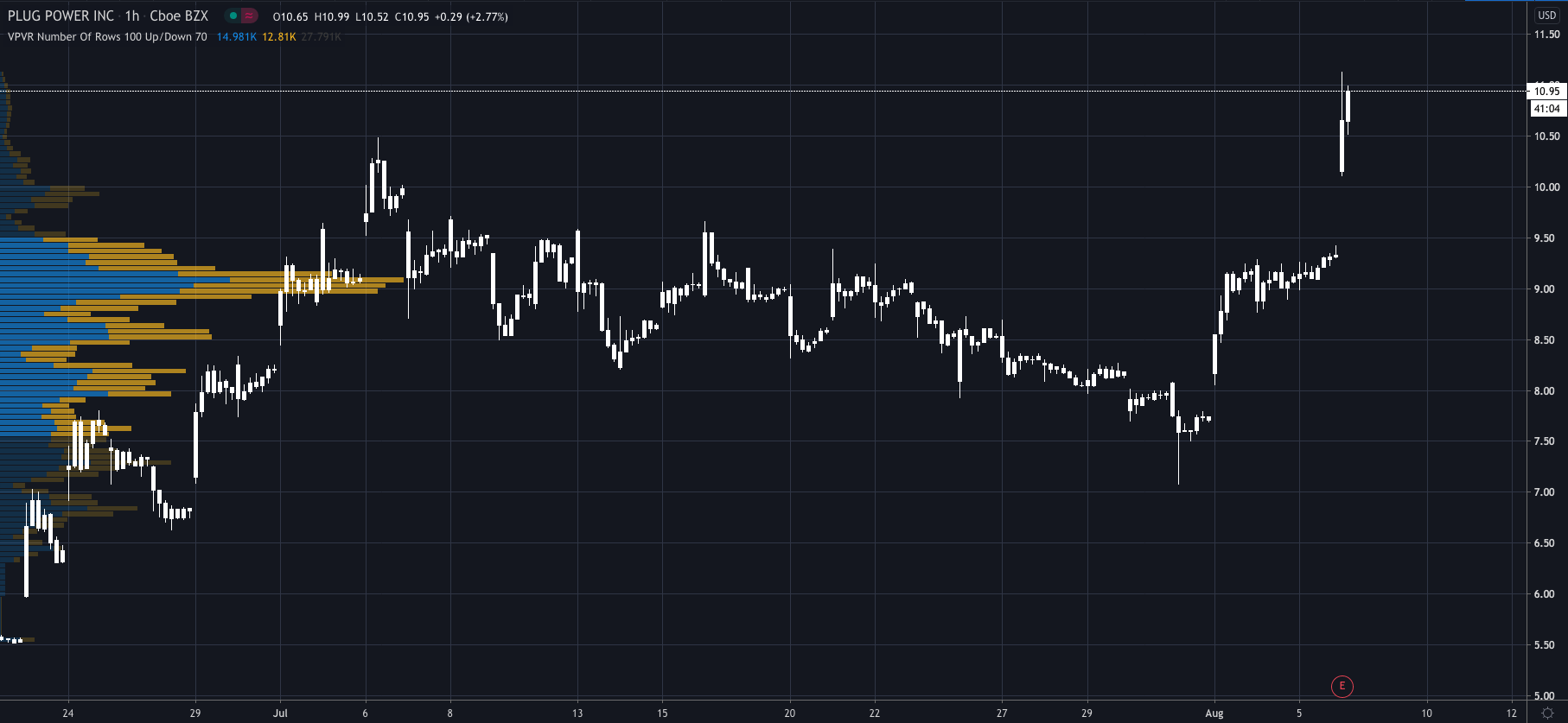 "Each new opportunity to expand the adoption of hydrogen fuel cells is an important step to building the hydrogen economy," said Andy Marsh, CEO of Plug Power.
"We're especially excited to be partnering with an organization like Asda, which has such a proud heritage and sterling reputation. Their focus on making their organization more environmentally-friendly makes Asda an ideal partner, and we're optimistic that this deployment is just the start of a long and fruitful relationship."