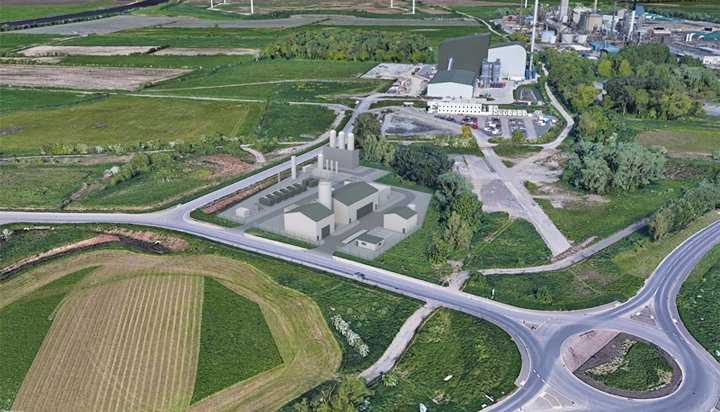 Shares of Powerhouse Energy Group PLC (LON: PHE) are down 39.9% in 2021 and recently bounced off a significant support level. Can they break above the next resistance zone and rally higher?

The waste plastic to hydrogen power company has solid fundamentals. It made several positive announcements this month, starting with the location of its second site to be built by Peel NRE.
Powerhouse's second site will be located at the Rothesay Dock on the north bank of the River Clyde in West Dunbartonshire. This will be the second site being built by Peel NRE after authorities gave plans for a similar facility at its Protos site in Cheshire the green light in 2019.
Afterwards, the company announced that it had procured the critical alloy material for the DMG Advanced Thermal Conversion Technology process. Peel NRE will install the material in the first plastic to hydrogen facility located at its Protos resource hub in Ellesmere Port.
Powerhouse noted that it had taken its technology development team over four years of research to settle on the critical alloy material to be used in its facilities.
The critical alloy material was purchased by Protos Plastics to Hydrogen No. 1 Limited, a special purpose vehicle (SPV) owned by Peel NRE using funds from Powerhouse's recent £3.8 million loan agreement with the SPV.
The firm is set to play a critical role in efforts to rid the world of unrecyclable plastics, also known as end-of-life plastics, used in critical industries such as the healthcare sector.
Powerhouse energy had developed its pioneering DMG® technology to convert end-of-life plastics into hydrogen energy. The company prefers partnering with other firms to build plants based on its proprietary DMG® technology, focusing on improving its technology.
The successful construction of its first UK plant will prove that it can apply its technology at scale with plans to expand to other European countries, starting with Poland, where SWECO is preparing the concept design and an environmental impact assessment report for its waste-to-hydrogen project in Konin.
From a technical perspective, Powerhouse Energy shares just turned lower after hitting a significant resistance level and are currently headed lower. Bullish investors may find excellent buying opportunities at the bottom of the current range. A break above the resistance level could lead to further gains.
*This is not investment advice.
Powerhouse Energy share price.
Powerhouse Energy shares are down 39.29% in 2021. Can they reverse course and post gains?