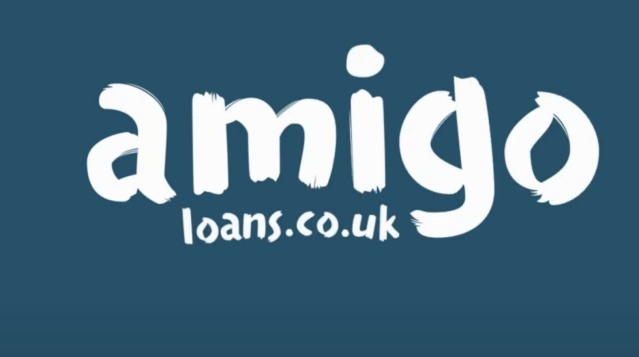 Shares of Amigo Holdings PLC (LON: AMGO) continue to trade sideways despite the guarantor lender getting a reprieve from their banking institution regarding their outstanding debt.

Its bank granted amigo a 3-month extension after the grace period was set to expire on Friday, 28 June 2021. However, its overdraft facility was slashed to £100 million from the previous £250 million as the firm struggles to stay afloat.
The lender warned that it was still in danger of going bankrupt after the High Court ruled against its compensation scheme that would have seen some of its aggrieved customers receive as little as 5% of the amounts owed.
Amigo said that it is still in negotiations with the UK Financial Conduct Authority (FCA) to see if the regulator can approve an alternative scheme that would be more favourable to its customers.
The FCA was against the initial compensation plan, which it said did not favour Amigo's clients with other stakeholders being given a better deal. The regulator believes that Amigo can come up with a better offer for its clients.
The guarantor lender has been accused of using scare tactics to convince its customers to vote in favour of the previous compensation scheme, with some experts faulting a recent survey sent to Amigo's customers asking why they voted against the compensation deal.
Amigo Loans continues to hold that going into administration is still a viable option. However, the High Court judge thought that the firm's management would not risk its current value as a going concern by taking it into administration.
Recent investments by major investment banks such as J.P.Morgan into Amigo would make it difficult for the firm to declare bankruptcy.
Investors and customers alike are waiting for Amigo to develop a better compensation scheme that shall get the court's approval, allowing the guarantor lender to go back to business.
Demand for Amigo's guarantor loans is expected to remain high given the negative impact of the coronavirus on UK consumers, with many people losing their jobs, which affected their credit scores.
Amigo Loans share price.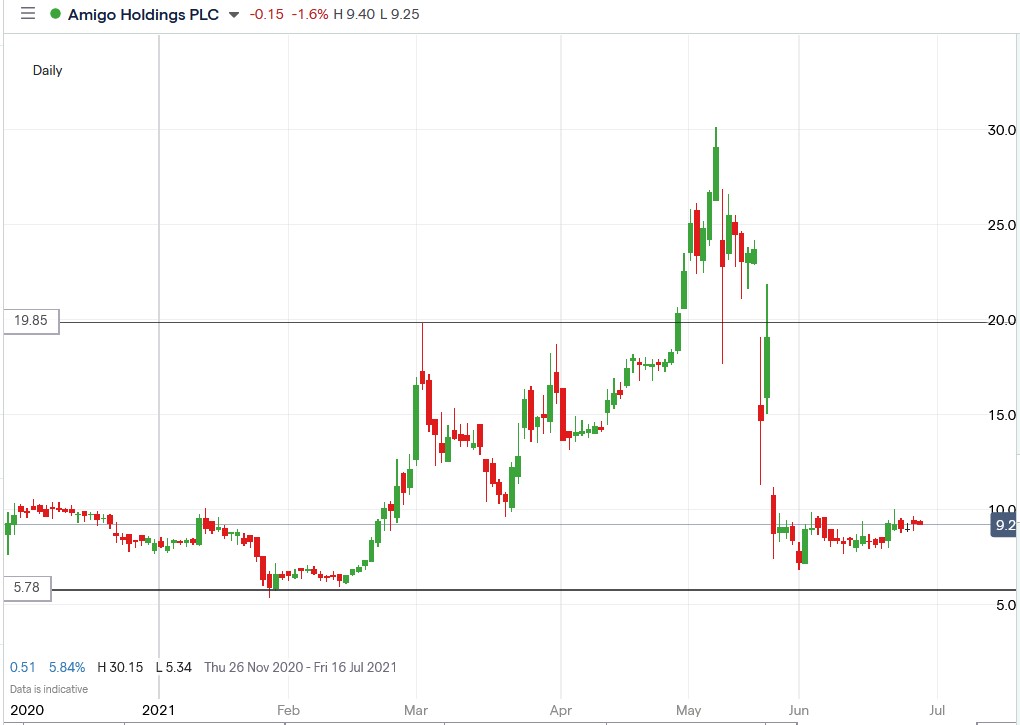 Amigo shares have been trading sideways for most of June following the High Court's decisions in late May.