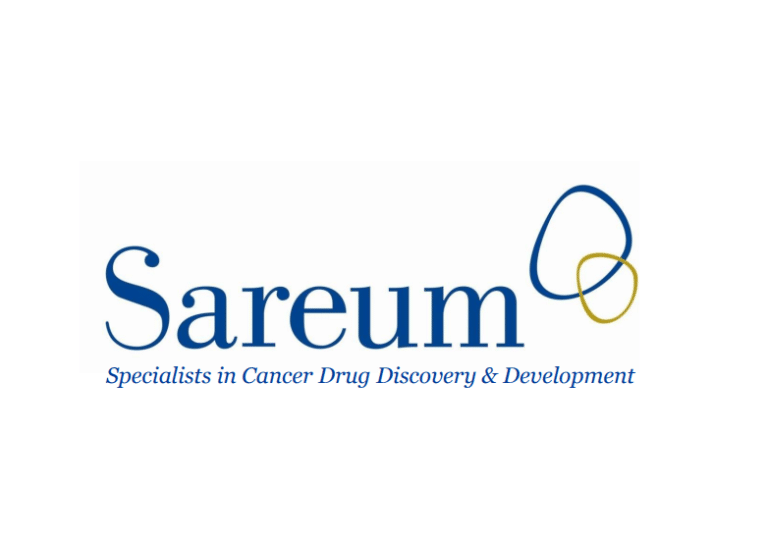 Shares of Sareum Holdings Plc (LON: SAR) are down 29.9% this year as the biotechnology company seems to be lagging its peers in the race to develop a treatment for the COVID-19 virus.

The biotechnology company, which develops innovative treatments for cancers and autoimmune diseases, joined the race to create a COVID-19 drug late last year boosted by a UK government grant.
Sareum is currently researching a potential treatment for patients with severe symptoms of COVID-19, but its drug faces stiff competition from drugs developed by other companies that are already in use.
The company's research will be completed in H1 2021. It could proceed to clinical trials if the results are encouraging, which means that the drug may not be available until the end of the year or next year if the clinical trials are successful.
Sareum has other drug candidates targeting cancer in phase II clinical trials and could reach commercial stages generating much-needed revenues for the biotech company.
The company won a US patent approval for its TYK2/JAK1 anti-cancer candidate in January this year, providing a significant boost to the company given the innovative nature of the TYK2/JAK1 inhibitor programmes in the treatment of cancer.
While Sareum may lag its peers in developing a cure for COVID-19, the company is a cancer treatment leader based on TYK2/JAK1 inhibitors, which hold significant potential for its shareholders.
Sareum shares are trading in the middle of a wide sideways range, and I would not recommend opening a new position now since the shares could go in either direction.
Sareum share price.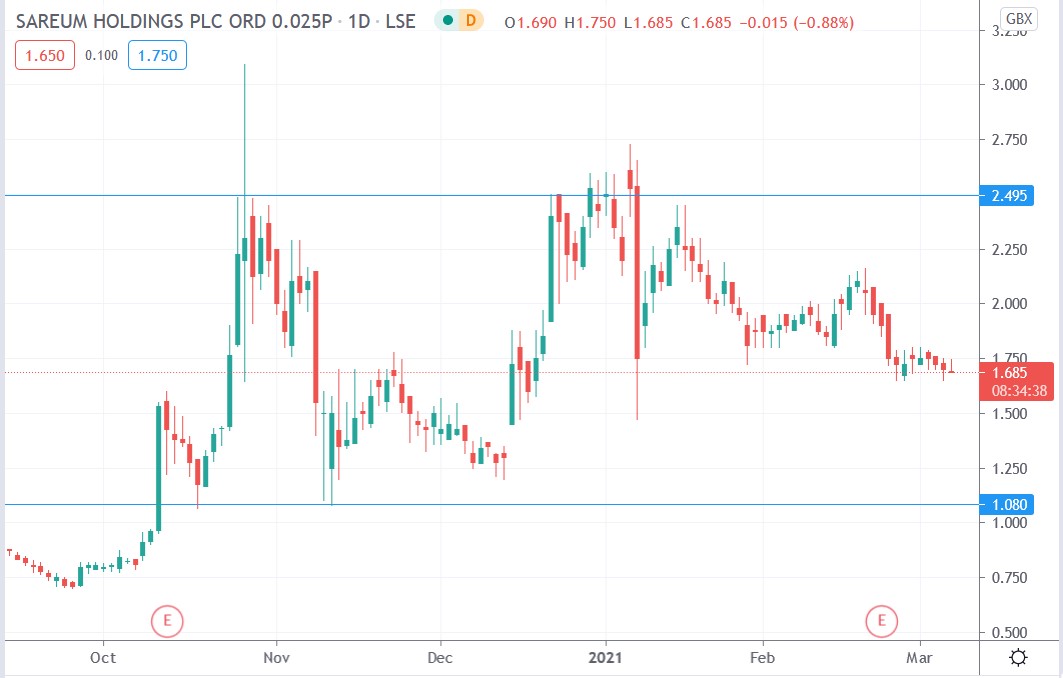 Sareum shares are down 29.9% in 2021 as its COVID-19 drug is still in the development stage.
Should you invest in Sareum Holdings shares? Sareum Holdings shares are traded on the AIM market of the London stock exchange (the alternative investment market) which is the sub market specifically for smaller companies. AIM stocks are attractive to investors as they have tax advantages and smaller companies have the potential to benefit from rapid growth. But are Sareum shares the best buy? Our stock market analysts regularly review the market and share their picks for high growth companies