Chinese live entertainment mobile streaming platform Scienjoy Holding Corp's (NASDAQ: SJ) share price is gaining premarket on Tuesday after the company announced a strategic alliance via a Master Services Agreement with Snipp Interactive Inc.
The alliance will see both companies explore different ways of incorporating Snipp's Customer Acquisition, Retention and Engagement (C.A.R.E) platform into Scienjoy's suite of mobile applications.
Scienjoy will combine its in-app currency solution with Snipp's loyalty and rewards engine to develop a new loyalty and rewards system. Through this, they hope to explore the potential of using cryptocurrencies on the platform.
Scienjoy will utilise Snipp's platform to provide users with more opportunities to earn points through engagement. They will redeem these points for various digital rewards such as Scienjoy's virtual currency, Bitcoin gift cards, retailer gift cards, and trinkets.
Scienjoy and Snipp will also work together to enable broadcasters to mint their own non-fungible tokens (NFTs) on Scienjoy's platform and allow users to use the points they have accumulated through the new loyalty and rewards system to bid on and purchase NFT "momentos" from their favourite broadcasters.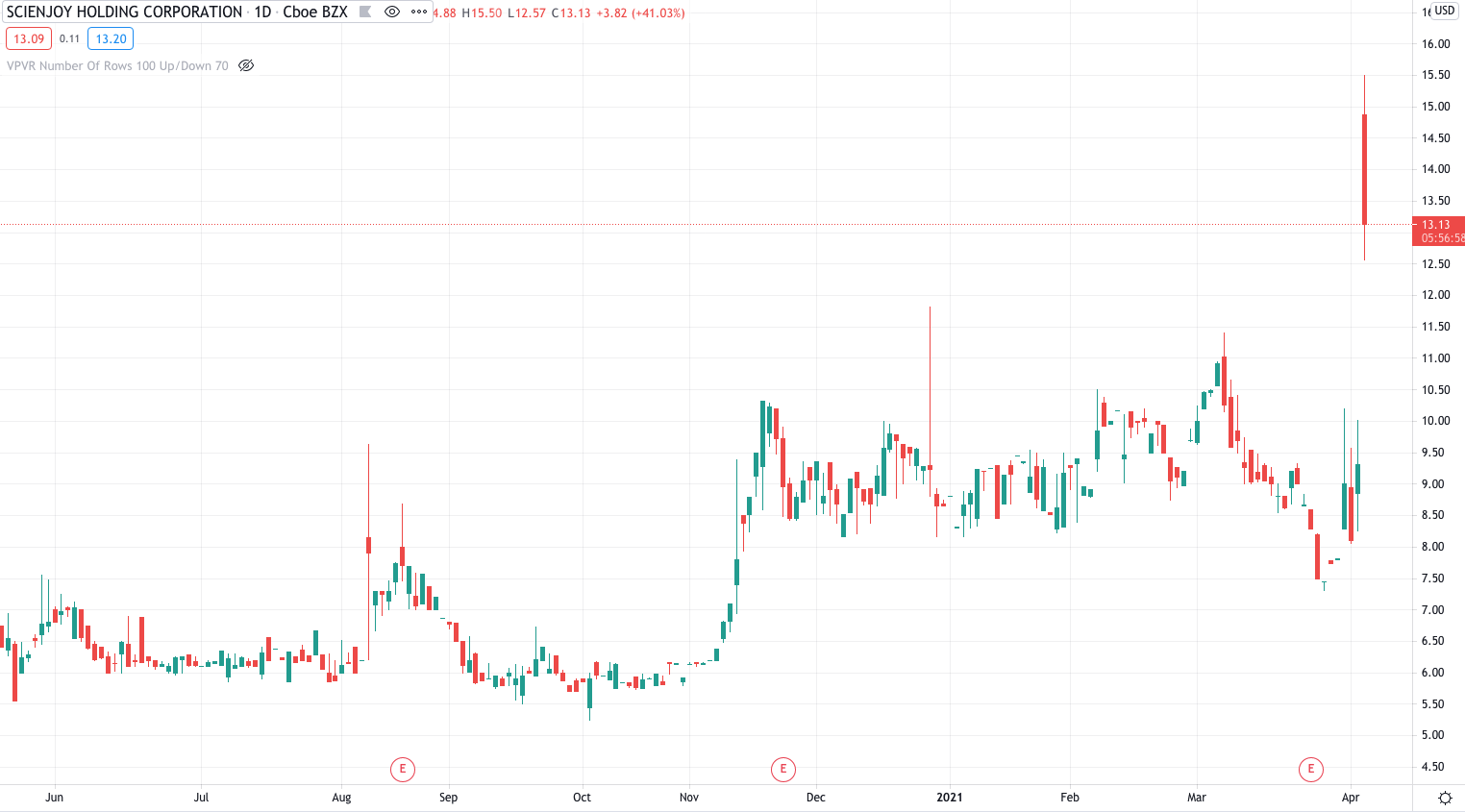 "Our decision to explore the usage of both cryptocurrencies and NFTs through this strategic alliance further underscores our commitment to integrating those solutions that are new, innovative, aligned with our business objectives, and capable of fueling our long-term growth trajectory," commented Victor He, Chairman and CEO of Scienjoy.
Scienjoy's share price rose over 34% premarket to $12.53.
Should You Invest in Scienjoy Holding Shares?
One of the most frequently asked questions we receive is, "what stocks are best to buy right now?" It's a wide-ranging question, but one that we have answered… Our AskTraders stock analysts regularly review the market and compile a list of which companies you should be adding to your portfolio, including short and longer-term positions. Here are the best stocks to buy right now