Shield Therapeutics (LON: STX) shares have fallen on Friday after the company said it is to raise £25 million through a share placing and subscription.
The placing is to raise funds to market it's Accrufer iron deficiency treatment in the US.
The company is also making an open offer to qualifying shareholders at the issue price to raise up to £4.2 million.

The fundraising is being undertaken at 30p per share, representing a discount of approximately 43.7% to the closing price on February 25th.
Shield has in recent months, been developing a plan for the self commercialisation of Accrufer in the US, and the placing will provide significant funding to help the company execute the plan.
Net sales estimates generated by Shield's management consultants and other third parties support the potential for Accrufer's US sales to exceed $100 million in the third year following the launch and to reach $300 million to $400 million by years five to six.
Based on the firm's cash flow forecasts, including the costs of the US launch of Accrufer, the Group should start to breakeven monthly within 15-18 months after the launch, as long as sales and expenses are within the range anticipated.
Shield believes that around £21 million to £29 million should be enough to reach the breakeven point.
A paediatric study and other non-US expenditure are expected to be partly funded out of Shield's gross margin in the US and Norgine BV royalty revenues. Norgine BV is selling Accrufer as Feraccru in Europe.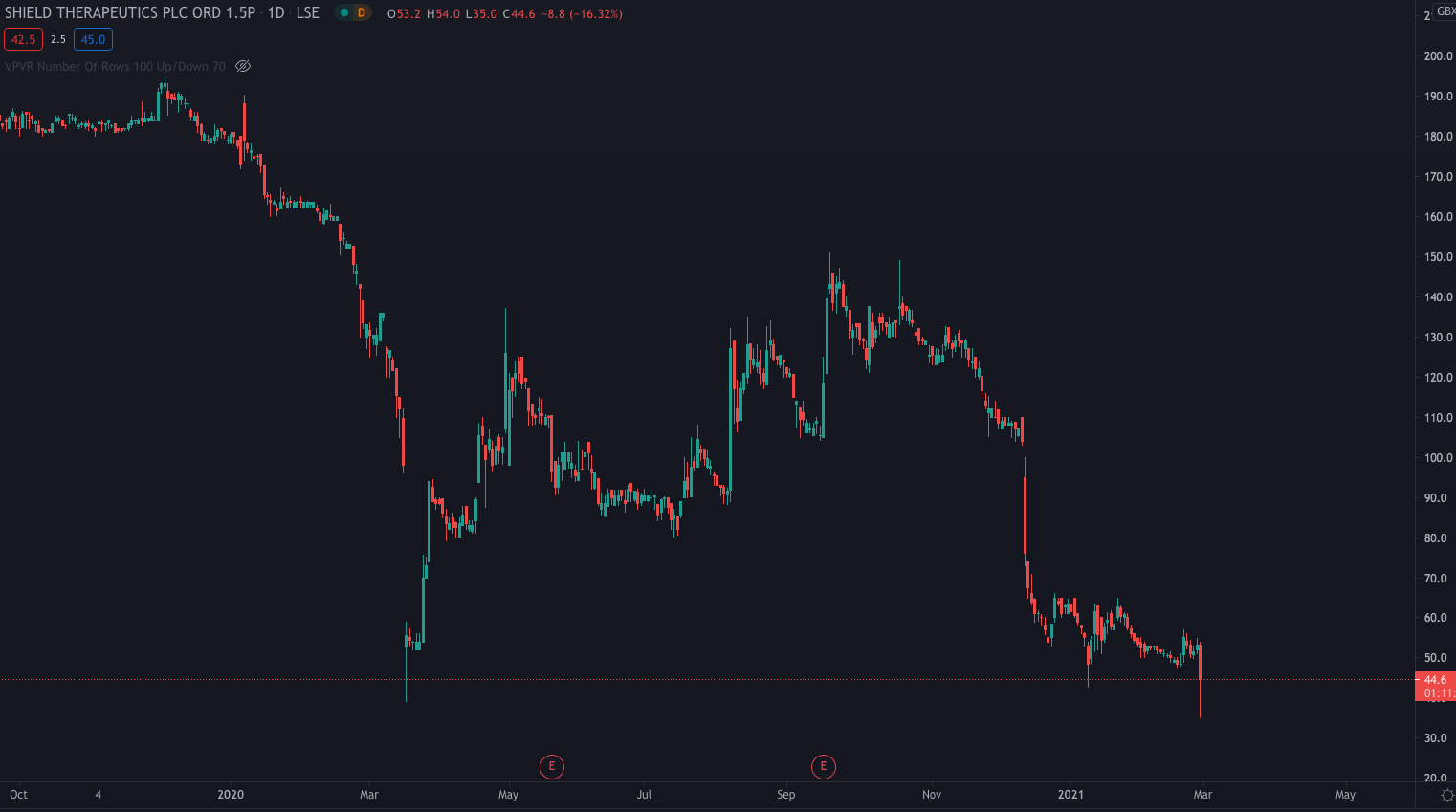 Major Shield Therapeutics shareholders, AOP, have indicated that they will subscribe for 14.3 million subscription shares. Meanwhile, Dr Christian Schweiger, a non-executive Director of the Company and significant shareholder and Tim Watts, CEO of the Company, has also indicated that they will subscribe for 1.3 million shares and 1 million shares.
Shield Therapeutics share price has fallen on Friday, currently down 16.32% at 44.6p heading into the last 30 minutes of the session after falling to 35p earlier in the day.