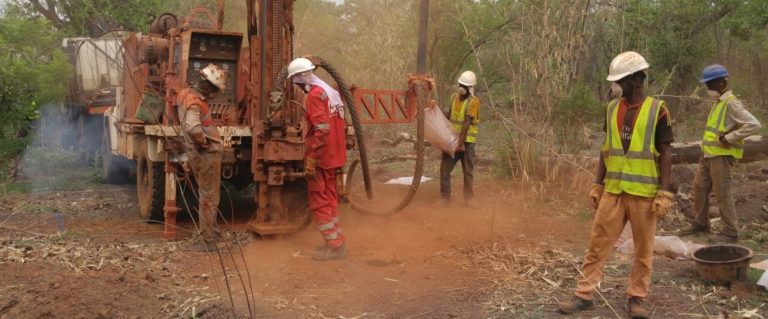 Key points:
The Oriole Resources share price fell 14.3% on £300k capital raise.
Investors ignored the £100k investment made by Oriole's directors.
Should you buy ORR shares? Read on to find out.
The Oriole Resources PLC (LON: ORR) share price plunged 14.3% after revealing that it had conditionally raised £300,000 via a share placement where it sold 188,888,888 new ordinary shares at 0.8p each representing a 14% discount to yesterday's closing price.

Investors reacted negatively to the news, given the significant dilution of existing shareholders during the entire princess. However, the mineral exploration company softened the blow to investors after its board members announced they would sacrifice £96,000 of their gross salaries to help the company's operations.
The salary sacrifice scheme will see Oriole Resources directors sacrifice up to £96,000 in salaries over the next four months starting in June 2022 to boost the company's cash reserves and advance its Cameroonian projects. The net salary sacrificed will be approximately £60,000.
Investors were unmoved by the directors' salary sacrifice, as evidenced by the subsequent 14% decline in ORR shares. However, we have to acknowledge the efforts taken by the directors in supporting the company's mission, given that certain directors also bought shares worth £40,000, boosting the total amount raised by ORR to a whooping £400,000.
Oriole Resources said it would use the proceeds of the capital raise to advance its Cameroonian assets by identifying the drill targets at Central Licence Package (CLP) Project and funding the drilling program during the country's dry season in 2023.
The minerals exploration company further clarified that some of the funds would be used to support the completion of a technical study of the Bibemi gold project, after which the firm intends to generate a JORC Compliant Exploration Target. The firm also intends to acquire a two-year license extension for Bibemi in Q4 2022.
Investors interested in buying ORR shares should wait for a reversal of the current downtrend before buying. Hopefully, as the days pass, investors will see the board's commitment to Oriole's projects and reward the company by buying more shares leading to higher prices.
I wouldn't buy until we get a solid rebound marked by multiple green days. Until then, I will stay away.
*This is not investment advice. Always do your due diligence before making investment decisions.
Oriole Resources share price.
The Oriole Resources share price plunged 14.28% to trade at 0.18p, falling from Tuesday's closing price of 0.21p.