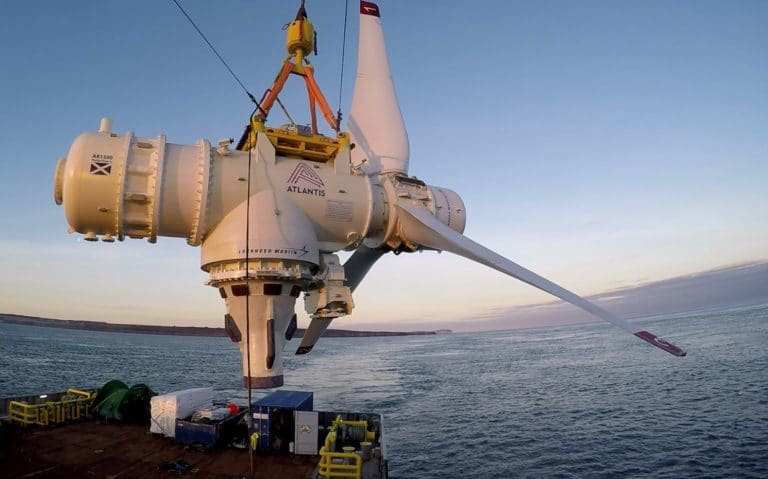 Shares of SIMEC Atlantis Energy Ltd (LON: SAE) rallied 25.2% after announcing that its majority shareholder, SIMEC UK Energy Holdings Limited ("SUEH"), was no longer under receivership.

Investors cheered the move after SAE clarified that the receivers had resigned as directors of SUEH after resolving the issues leading to the receivership.
Today's rally has seen SIMEC shares break above the current support/resistance level. However, the company still has a long way to go before recouping all its 2021 losses, given that it started the year trading at 23.3p and has fallen significantly since then.
The GFG Alliance, SUEH's parent company, also confirmed that they were now firmly in control of SAE shares after the termination of the receivership.
The sustainable energy generation company ran into trouble earlier this year after the Welsh government called in its Uskmouth project following a third-party request, halting its biggest project to date.
SIMEC Atlantis shares are yet to recover from the massive selloff that ensued, which indicates the significance that investors attach to the Uskmouth project.
The sustainable energy firm recently announced its full-year results for 2020. Its overall loss shrunk to £19.4 million compared to the £35.4 million recorded in the previous year, yet its shares kept falling.
The appointment of Duncan Black, a current non-executive director, as SIMEC's chairman, did nothing for its shares.
SIMEC's shares barely reacted to installing a massive wind turbine in Japan, which generated 10 megawatt-hours of clean electricity within the first ten days of operation.
It appears that investors are waiting for the resolution of the Uskmouth project hiccup before buying SIMEC shares.
The company's last update regarding the Uskmouth project indicated that it had submitted its arguments regarding the project's legitimacy. SIMEC's arguments are pretty straightforward, and I wouldn't be surprised if the Welsh government gave the project the go-ahead.
In the meantime, aggressive traders and investors may find the current prices attractive. However, you should keep in mind that SIMEC shares are likely to fall further if the Uskmouth project is cancelled in its entirety.
*This is not investment advice.
SAE share price.
SIMEC Atlantis shares surged 25.24% to trade at 5.26p, rising from Thursday's closing price of 4.20p.
Should You Invest in SIMEC Atlantis Shares?
One of the most frequently asked questions we receive is, "what stocks are best to buy right now?" It's a wide-ranging question, but one that we have answered… Our AskTraders stock analysts regularly review the market and compile a list of which companies you should be adding to your portfolio, including short and longer-term positions. Here are the best stocks to buy right now