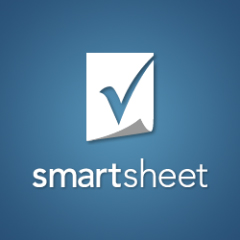 Washington-based Smartsheet inc's (NYSE: SMAR) share price is rising premarket on Tuesday after the company announced its third-quarter fiscal year 2021 results.

The company reported that its revenue grew 38% to $98.9 million year over year, while its subscription revenue 41% year over year to $90.9 million.
There was a net loss of $32 million compared to $28.9 million during the same period last year with its non-GAAP net loss per share being -$0.12 compared to $0.15 the previous year. 
"Our third quarter was highlighted by continued strength with large deals, a new high water mark for our Government business, and a successful ENGAGE Conference with nearly 60,000 registrants," said Mark Mader, President and CEO of Smartsheet.
The main highlight of the company's report was the increase in demand it has seen with its average annualised contract values increasing to $4,665, an increase of 42% year over year and its dollar-based net retention rate coming in at 125%.
Smartsheet said it expects its fourth-quarter revenue to be up 30-31% year over year to between $102 to $103 million and calculated billings between $131 and $134 million, representing a growth of 29 to 32% year over year.
The company also announced a new CFO, Pete Godbole.
Shares of Smartsheet are up 16.83% so far premarket at all time highs of $73, after closing Monday's session at $62.47.
Equity research firm Needham has upped its price target to $80, citing the demand across the whole of Smartsheet's portfolio. 
PEOPLE WHO READ THIS ALSO VIEWED: