Hong Kong-based SPI Energy (NASDAQ: SPI) has announced the launch of EdisonFuture Inc, a company wholly owned by SPI that will design and develop electric vehicles and charging solutions.
EdisonFuture will be based in Silicon Valley, California and will have a focus on the design and development of electric vehicles while also looking to partner with significant manufacturers according to SPI's press statement.
"This is an important milestone for SPI Energy. As Tesla has demonstrated, an end-to-end business model in the renewable energy space can generate significant value. With the addition of EV and EV charging segments to our diverse solar business, we are positioning SPI Energy for the future of renewable energy," said SPI's Chief Executive Xiaofeng Peng.
The electric vehicle industry has exploded in the last year with companies such as Nikola and Nio emerging as potential competitors to Tesla and car charging facilities increasing across the US and internationally.
Analysts at JP Morgan are predicting that 35% of electric vehicle miles will be completed by electric cars by 2030 and companies such as Uber have pledged to go all-electric within the next 10 years.
SPI Energy shares…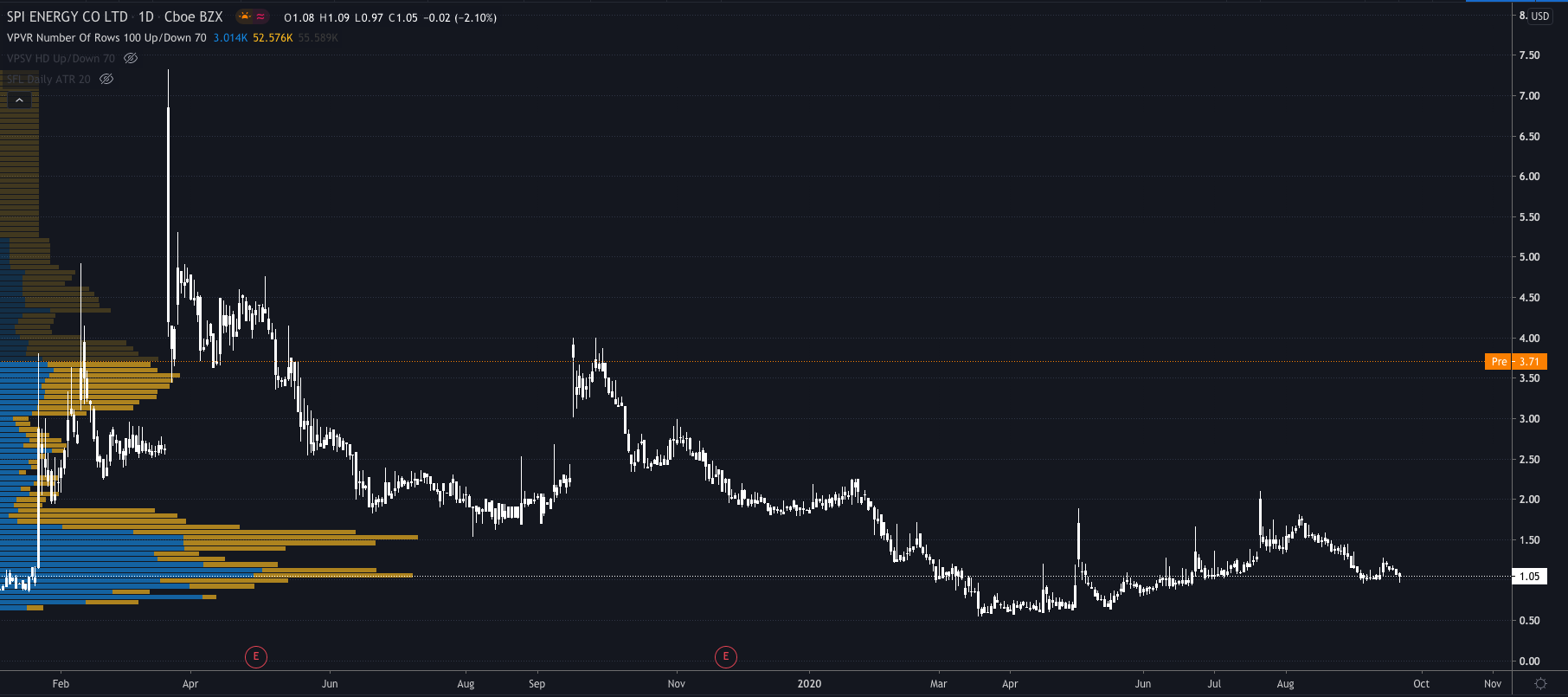 The news has resulted in SPI Energy's share price skyrocketing premarket on Wednesday. It is currently trading at $3.30 per share, up 215% since Tuesday's close, a level it has not been at since October 2019.
Update: SPI Energy's share price closed Wednesday's session up 1326% after initially gaining over 4000% in the day. It closed the session out at $14 per share after Tuesday's close of $1.05, meaning it is now up over 650% for the year to date.
The company as of yet has no developed
PEOPLE WHO READ THIS ALSO VIEWED: