Latest

21:06


US Markets Close Positively...

DOW         +1.91%

S&P 500   +1.67%

NASDAQ  +1.88%
19:55


US Stock Movers
Gainers:
CVD Equipment +113.69%
American Resources Corporation +63.20% – AMERICAN RESOURCES CORPORATION (AREC) STOCK SKYROCKETS, HERE'S WHY…
Peck Company +56.47%
Losers:
Electro-Sensors -36.82%
China Green Agriculture -18.56%
Axovant Gene Therapies  -13.01%
16:34


European Equities Close

FTSE 100         -0.04%

DAX                  +0.12%

STOXX 50       +0%

IBEX 35            -0.33%

CAC 40             -0.28%
16:18


American Resources Corp Shares Skyrocket

"Raw materials supplier American Resources Corporation's (NASDAQ: AREC) stock has skyrocketed after the company unveiled a new wholly-owned subsidiary, American Rare Earth LLC."

AMERICAN RESOURCES CORPORATION (AREC) STOCK SKYROCKETS, HERE'S WHY…
14:49


US Markets Trading Higher

DOW         +1.28%

S&P 500   +1.24%

NASDAQ  +1.36%
13:16


CleanSpark Energy (CLSK) Stock Plunges

Shares of CleanSpark Energy (NASDAQ: CLSK) have plunged after the company announced that it intends to offer and sell shares of its common stock in an underwritten offering.

The company said that it intends to use the proceeds from the offering for work on capital requirements, growth of its sales and marketing teams, product development, general corporate purposes and strategic mergers and acquisitions.

CleanSpark will be offering the shares via H.C. Wainwright & Co. 

Its share price has plunged over 22% since the announcement down to $9.65 per share after closing Tuesday's session at $12.48.
10:09


European Indexes

It's a negative day so far for European indices…

FTSE 100        -0.20%

DAX                 -0.25%

STOXX 50      -0.16%

IBEX 35          -0.51%

CAC 40            -0.14%
09:07


4D Pharma Stock Plummets

"Shares of 4D Pharma PLC (LON: DDDD) have plummeted 28.4% despite the company announcing positive top-line results from the phase II trial of Blautix®, its irritable bowel syndrome (IBS) drug, which targets two major types of IBS."

HERE'S WHY 4D PHARMA SHARES CRASHED 28.4% TODAY
08:48


Codemasters Group Shares Rally After H1 Trading Update...

Codemasters Group shares are trading at 390p, up 8.64% after the British video game developer reported strong revenue growth and an increase in digital sales in its fiscal H1 2021 trading update.

Revenue came in at approximately £80.5 million while digital sales represented 73% of total sales during the period.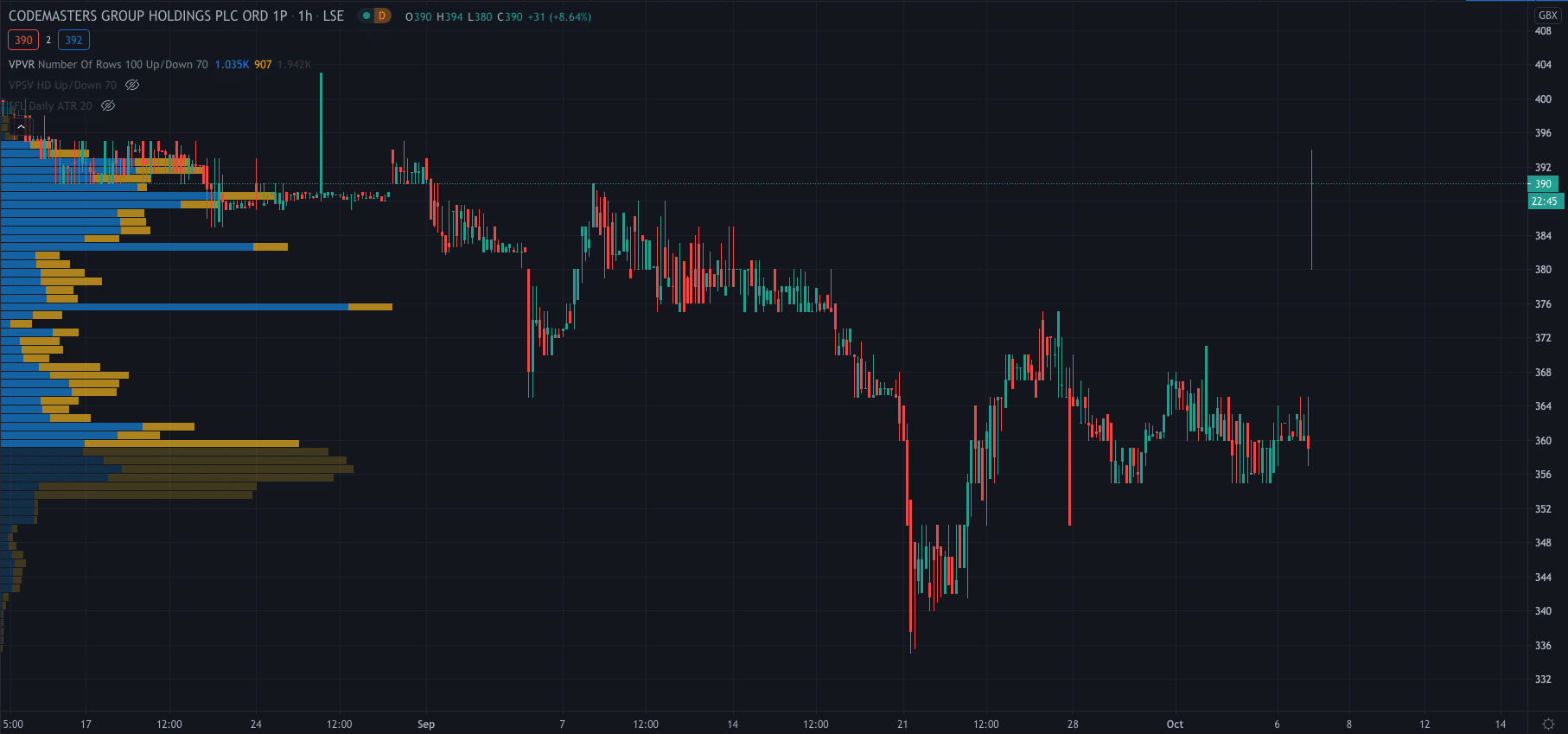 07:45


Preview

Good morning…

-Asia-Pac equities traded mostly higher, defying the negative mood on Wall Street after Trump tweeted there will be no more stimulus talks until after the election. The ASX closed 1.25% higher.

-US House Democrats said that Facebook, Amazon, Alphabet, and Apple enjoy 'monopoly power' and recommended big changes

-In FX markets the US dollar is seeing some weakness this morning with the GBP/USD looking to break above 1.29

-On today's calendar, we have Canadian Ivey PMI data, FOMC minutes and the ECB President Lagarde speaking. There is also a whole host of Fed speakers today.